It Takes a Community
The work of creating a more diverse and inclusive community at Miami has been and continues to be carried out by ancestors, elders, and community builders. These pages tell their stories and inspire us to follow their examples of leadership.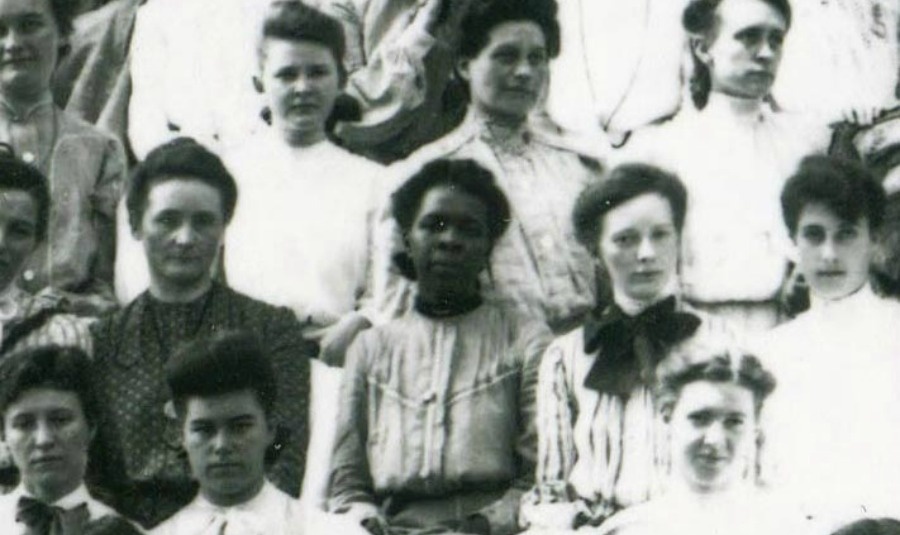 Community ancestors paved the way for diversity and inclusion at Miami through their courage and vision. Even though they are no longer with us, these ancestors left a legacy of integrity and cooperation that we are challenged to continue today. Read the stories of Miami's diversity ancestors.
Ancestors
Jnanendra Kumar Bhattacharjee (1936-2014)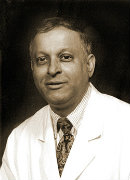 Professor of Microbiology Jananendra Kumar Bhattacharjee served at Miami from 1968 to 2005. Although Dr. Bhattacharjee's records of Research and Scholarship, and Teaching were impeccable, he thrived as well in the third pillar of the ideal faculty member: Service. He was an active participant on numerous College and University committees, most notably the President's (Pearson, Risser, Hopkins [acting], and Garland) Council on Multicultural Affairs, and the President's First Task Force on Human Relations Commission).
Dr. Bhattacharjee extended his distinguished record of service to Oxford and the communities within the Tri-State region of Ohio, Kentucky, and Indiana. He was heavily involved in many Talawanda School District activities, and the Cincinnati Hindu Temple; he helped raise money to support literacy in India and he also sent many, many large boxes of textbooks to schools in India over the years – at his own expense. Dr. Bhattacharjee's extraordinary community service was recognized when he was named Distinguished Asian-American Citizen of Ohio in 2002, and Oxford Citizen of the Year in 2004.
In Memoriam: Jnanendra Kumar Bhattacharjee, 2014
Joseph Lloyd Cox (1939-2013)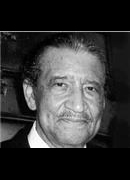 Miami University art professor emeritus and former associate provost Joseph Lloyd Cox served at Miami for 36 years. As an art professor he taught illustration, advertising and design, sculpting and painting. He went on to become Chair of the Art Department and later Associate Provost. He never lost sight of his students however. He would stop in to the art studios on the weekends to check their progress, and hold cookouts at his home where they would laugh dance and make fun of one another. Despite winning countless awards during his illustrious career, he said his greatest pleasure was supporting the growth of his students. 
In memoriam: Joseph Lloyd Cox, January 10, 2013
Adrian Gaskins (d. 2016)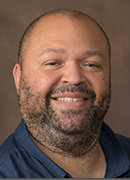 Adrian Gaskins, lecturer in global and intercultural studies, was a Heanon Wilkins Fellow when he joined Miami in 2008. His research interests were in African Diaspora studies (especially salsa and hip-hop), American studies, critical race theory and popular culture. Prior to Miami, he was a Thurgood Marshall Fellow at Dartmouth College and a Carter G. Woodson Research Fellow at the University of Virginia.
Augustus 'Gus' Jones (d. 2015)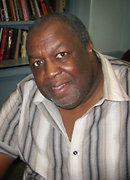 Augustus 'Gus' Jones, professor of political science at Miami University for 26 years, was known as a popular and rigorous teacher; he was selected Outstanding Educator by the Miami University Alumni Association in 1999 and was named the Distinguished Educator by the College of Arts and Science in 2002. He was regularly nominated for teaching awards by students, the Associated Student Government and Miami alumni. He served Miami's students as a pre-law adviser for nearly 30 years, and served the department and university in innumerable ways during his time at Miami.
He is author of Law, Bureaucracy, and Politics: The Implementation of Title VI of the Civil Rights Act of 1964 (University Press of America, 1982), Affirmative Talk, Affirmative Action: A Comparative Study of the Politics of Affirmative Action (Praeger, 1991), and many articles and book reviews. His research and teaching on American civil liberties and constitutional law had a profound impact on thousands of students at Miami and beyond, and on scholars and colleagues around the country.
Marian E. Musgrave (1923-1988)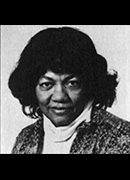 Marian E. Musgrave, Professor of English, was the first African-American woman to serve on Miami's faculty. A native of Cleveland, she began her academic career at Alcorn State in Mississippi at a time when "separate but equal" was a guiding principle for white boards of trustees. In 1966, she became Director of Graduate Studies at Central State University, and three years later she came to Miami. Marian appreciated her responsibility as a role model. One of the students Marian affected was Rita Dove, a recipient of the 1987 Pulitzer Prize for Poetry. Marian was especially pleased to watch her former student return to Miami to read her poetry to a packed auditorium.
Jennie Elder Suel (1904-1999)
Jennie Elder Suel began her education at Tuskegee Institute. While there, the great inventor, Dr. George Washington Carver, taught her. She left Tuskegee Institute after a year and moved to New York City to complete her nurses' training. She came to Oxford, Ohio after marrying Clifford Suel. 
Opening her home to Miami students, she gave room and board to African-American students who were not allowed to live on campus. The Jennie Elder Suel Award was given for the first time to Mrs. Suel in 1994. The Celebrating Global Sisterhood Coordinating Committee continues to give this award to other spirited women of color.
Robert E. Strippel (1924-1974)
Robert E. Strippel, Coordinator of Volunteer and Religious Programs, joined the Miami staff in 1958 as an assistant dean of men with special responsibility for the campus YMCA and student employment. Although his primary concern was for the welfare and positive development of members of the University community, he was sensitive to the needs of human beings everywhere. As adviser to the Miami Chest, he worked to broaden its scope of giving. He always was ready to help students organize efforts for aiding unfortunate persons around the world whether they were victims of flood, famine, or other catastrophe. Closer to Oxford, he spearheaded the student volunteer programs with inmates of the Lebanon Correctional Institution, Hamilton school children, and Longview State Hospital patients as well as hospital patients in Richmond, Indiana.
Memorial Statement for Robert E. Strippel, 1974
Heanon M. Wilkins (1927-2015)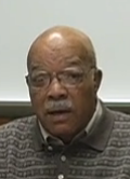 Heanon M. Wilkins was Miami University's first full-time African-American faculty member when he was hired in 1968. A distinguished professor of Spanish, Portuguese, and Black World Studies, Professor Wilkins received Miami's highest honors in teaching, research, and service and we honor him with the Wilkins Fellows program. 
Dr. Wilkins was asked to set up an Equal Opportunity Office in 1969, around the time of the Kent State shootings. The office's purpose was to encourage minority students to come to Miami.He later became the director of Black World Studies. He was instrumental in hiring other African-American faculty and encouraging minority students to attend a Miami that had little diversity at the time.
---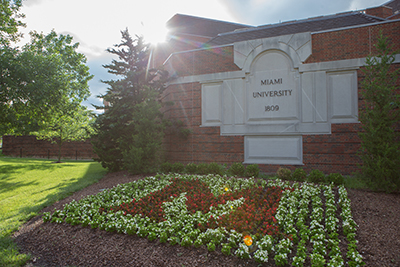 Communities benefit from the longterm efforts of their elders, those who walk in the footsteps of the community ancestors. Read about our community elders who devoted their careers to building a more diverse and inclusive community at Miami.
Elders
---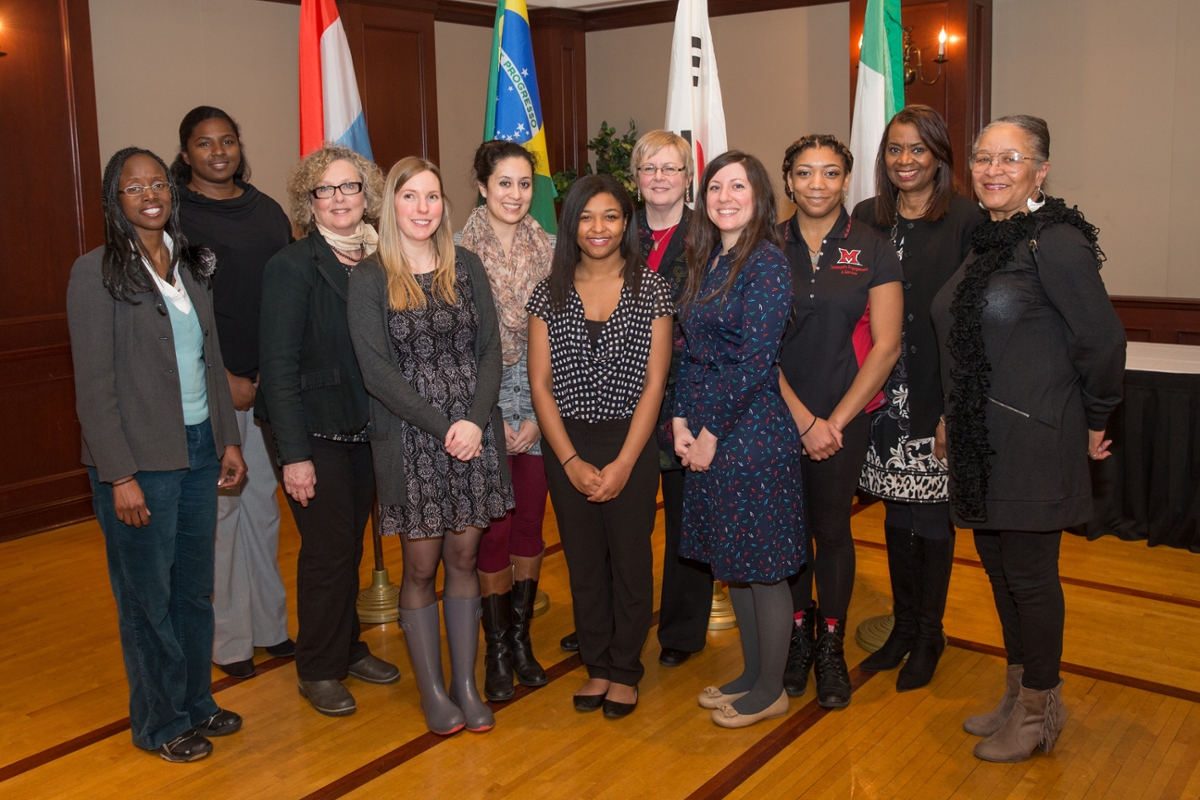 Community builders promote a more inclusive and welcoming community for everyone, whether across the entire university or in their own little corner of the world. Read more about how faculty, students, and staff are building community at Miami.
Community Builders
June, 2016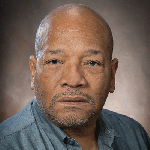 Rodney Coates: Loan debt and sunsets make meaningful art for professor
March, 2016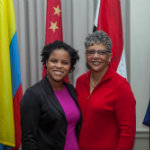 Jennie Elder Suel Award winners speak volumes through advocacy
January, 2016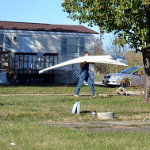 Socially engaged art: sculpture students collaborate to help winterize mobile homes
December, 2015