Miami Tribe Students

Myaamia students who attend Miami University have the added unique experience of joining a small community of fellow Myaamia students learning together about their own heritage and culture. They quickly discover how they are related to each other and bond as a group, realizing that they can turn to each other as family as they enjoy their years at Miami University. They graduate with a much deeper understanding and appreciation of what it means to say "niila myaamia" (I am Miami).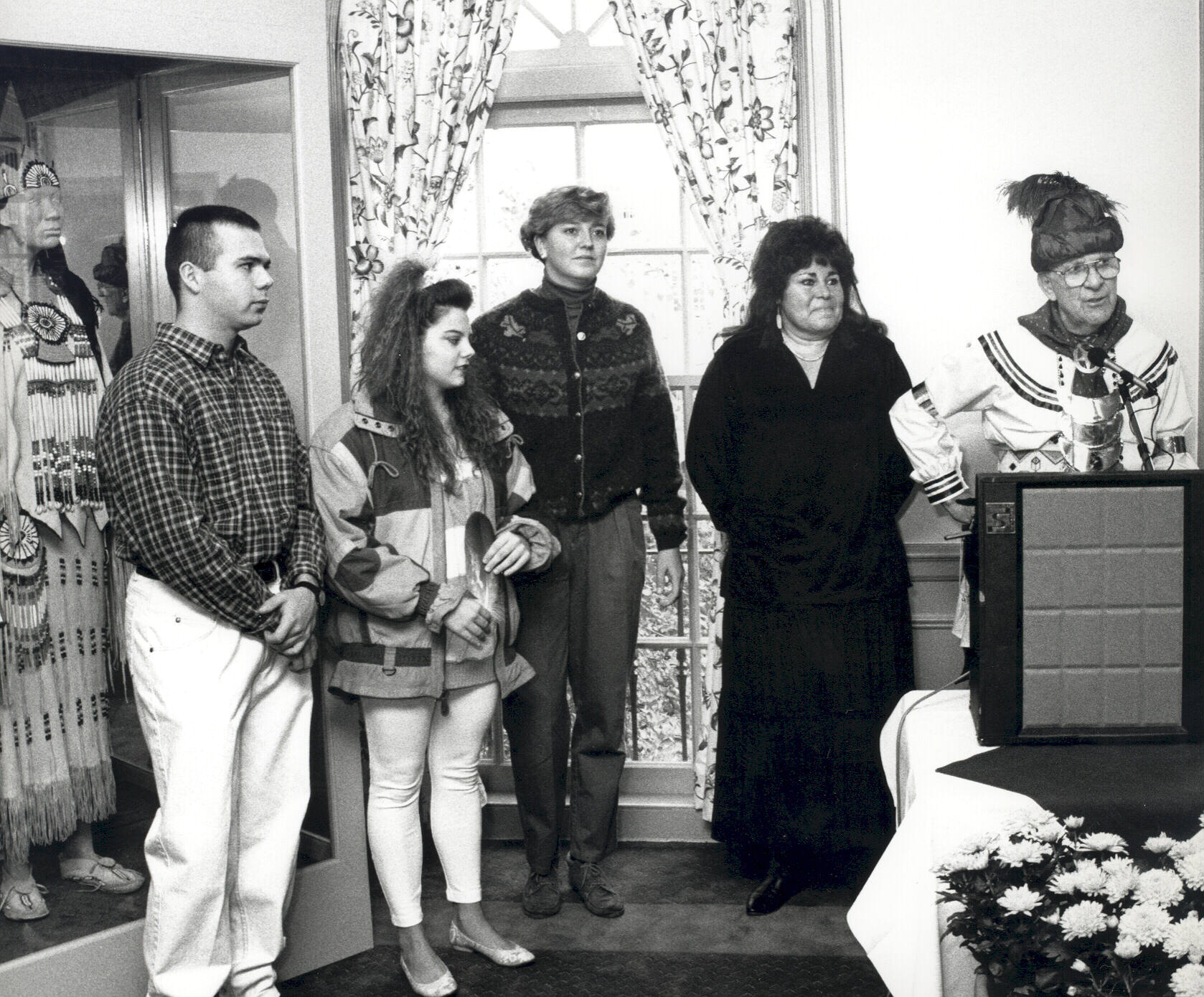 In August, 1991, three Miami Tribe members became the first Miami Tribe students to enroll at Miami University. Two students, Scott Burkybile and Tina Holan, were first year students and Rachel Hall (Eikenberry), was a graduate student. A letter from Rachel's father inquiring about graduate studies at Miami University may have been the spark that blazed the path for Miami Tribe students to enroll at Miami University. Scott is the son of Sharon Burkybile, the Miami Tribe's liaison to Miami University in the 1970s.
Since the first arrivals in 1991, there has been a constant presence of Miami Tribe members seeking a college education at the University bearing their Tribe's name.
Where Are the Students From?
Knowing that the Miami Tribe is headquartered in Miami, Oklahoma, it might be presumed that many students would arrive from that state. Surprisingly, only a handful of students have come from hometowns in Oklahoma.
Not surprising is the fact that most who lived in Oklahoma grew up enjoying the relatively close proximity to Miami, Oklahoma—the location where Tribal cultural events routinely happen. Consequently, their connection to the Tribal community was strong even before they arrived at Miami University.
Others, who grew up farther away from Miami, Oklahoma, did not always have the opportunity to enjoy Tribal-sponsored community activities or benefit from social service programs. Their Tribal community experience was very different from those who lived in and around Miami, Oklahoma.
The highest numbers of students have come from hometowns in Indiana and Kansas. These states represent the heaviest historic and current day population areas of Miami Tribe households due to the forced removals that moved segments of the Miami community from Indiana to Kansas and finally to Oklahoma. Each of these removals left the community fractured because some people moved on and some remained behind.
Smaller numbers of students have come from Washington, California, Texas, Alaska, Iowa, Missouri, Illinois, Michigan, and Ohio. Collectively these students represent the diverse places where Miami Tribe families are currently located.
Miami Tribe members discover Miami University through family connections and/or from information distributed through the Tribal offices. The list of graduated students indicates that their chosen courses of study are spread across a variety of available majors at Miami University.