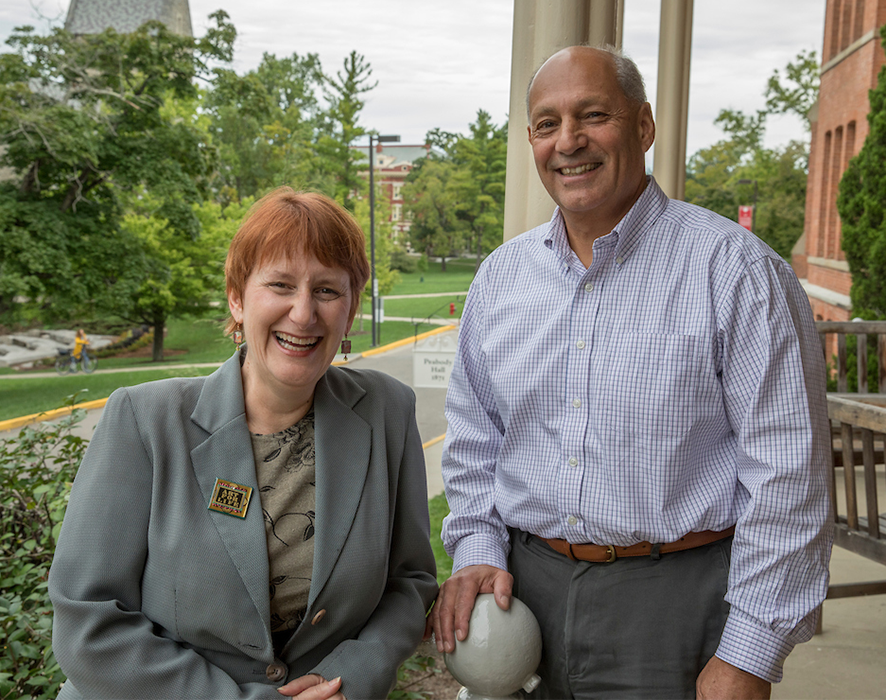 To the Miami Community,
Welcome to the Miami University Strategic Planning website.
There is no doubt that the world around us is changing—quickly and forcefully. In order to survive and thrive, universities must innovate and adapt. "Business as usual" will no longer be enough to ensure our future. That is why our new strategic plan is so important to Miami University, and to each and every one of us.
The changes and challenges of a dynamic world are not unique to universities. We no longer need the little yellow box of film to take pictures, or the Sears catalog to buy holiday gifts. When was the last time you went to Blockbuster to rent a video? All of these leading organizations thrived in their day, but no longer.
Higher education and Miami University also face tremendous similar changes. Some other universities are planning their responses in crisis mode. We are a high-quality institution, and thanks to the wise choices of the past decade, we are planning our response from a position of relative strength. But the mandate is clear: We need to plan strategically as the landscape of higher education shifts.
In creating this strategic plan, we must be bold, innovative and willing to transform to meet the needs of tomorrow's students. If excellence anchors our tradition at Miami, then we must envision what that excellence will look like in the future.
The Strategic Planning Steering Committee started our work in November, 14 of us committed to this shared purpose. Subcommittees in six targeted areas will spend much of January and February listening and collecting input. We invite you to participate in this work. This website will serve as a gateway to the process. We will post updates on our progress, and opportunities for your to contribute through listening sessions and open forums. You also can find committee structures and timelines. We are open to suggestions; please email us with your input.
This plan belongs to all of us at Miami. Make your voice heard. Listen to the voices of others. Engage and contribute.
Bob Applebaum
Julia Guichard
Co-Chairs, Strategic Planning Steering Committee
December 2018