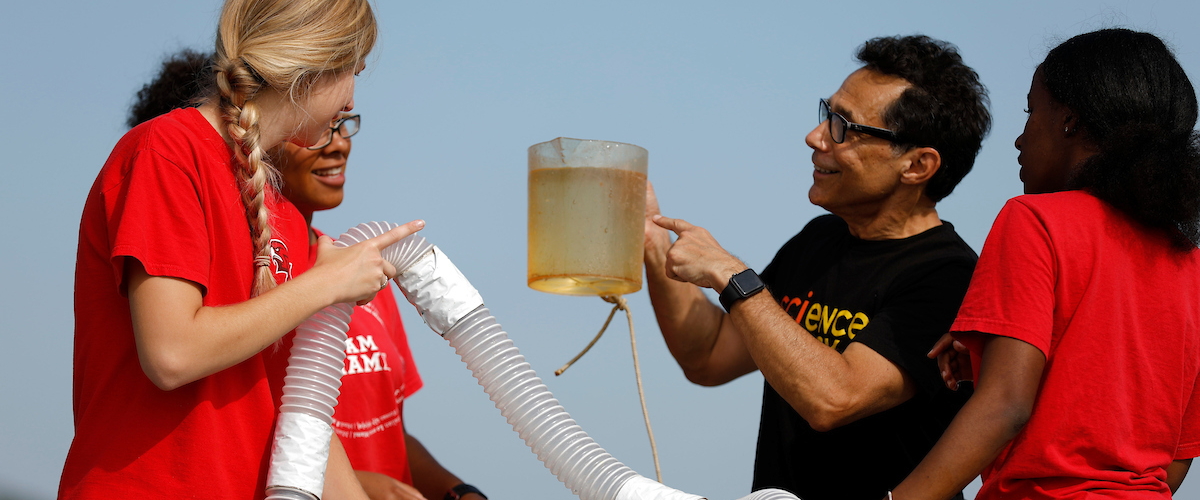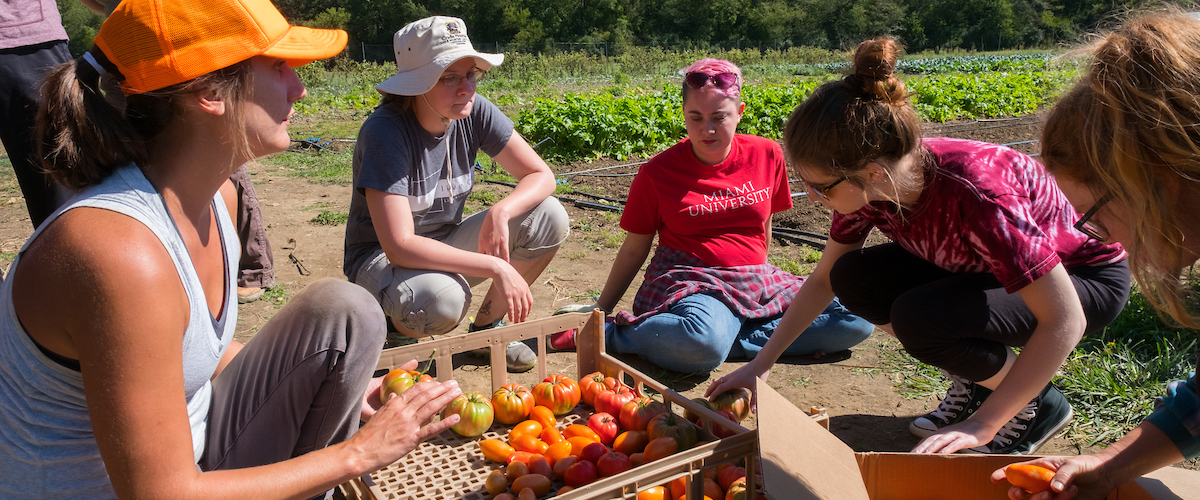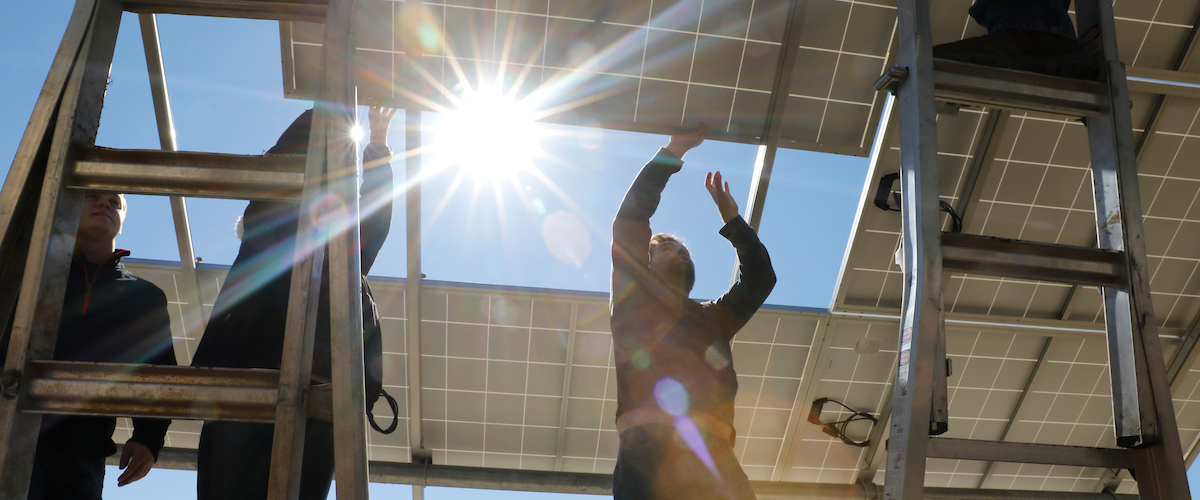 ♺ Recycling Tips
Miami's recycling and solid waste reduction efforts have come a long way since becoming part of campus operations in 1989. But what can be tossed into those blue recycle bins around campus?
Miami University is committed to sustainability in our academic programs, physical campus and operations, and university mission by promoting environmental stewardship, social responsibility, and economic viability for current and future generations. This commitment is a collaborative effort that involves students, faculty, staff and external partners.
Miami's various sustainability stakeholders include, but are not limited to, current and future students, parents, alumni, faculty, staff, suppliers, contractors, residents of the communities in which we operate, and those who live both within and beyond the boundaries of the state.
Contact us at Sustainability@MiamiOH.edu.
Battery Disposal
Battery collection bins are conveniently located in King Library, Shriver Center, and the Rec Center. To begin recycling batteries in your building, submit a service request to Physical Facilities.
Sustainability Partnerships
MU-Lean
MU-Lean is a method of organizing human activities to deliver more benefits and value to customers while systematically eliminating waste within processes.
Physical Facilities (PFD)
Physical Facilities (PFD) creates a more sustainable and green campus through proper waste management, energy conservation, and responsible construction practices.
Sustainability in the News