Dean's Welcome: Fall 2018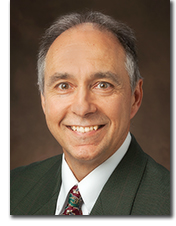 This fall, Miami welcomed almost 4,000 new students to our campus. As Dean of the College of Arts and Science (CAS), it is my honor and pleasure to welcome the Class of 2022: the largest and most diverse in Miami's history.
As our newest Miamians, you and your classmates have just begun an amazing journey of discovery and achievement that will help prepare you to navigate and interpret the world around you.
The CAS is Miami University's largest division and academic centerpiece. Represented by the iconic arch of Upham Hall, the CAS is also both the literal and figurative gateway to the liberal arts. Among our 11 theme areas we offer 63 majors, 10 co-majors, and 58 minors, from American studies to zoology. This rich diversity of academic opportunities and experiences will help you establish the intellectual framework, critical thinking, and transferable skills that are increasingly necessary for a successful career.
In the CAS, you will study with nationally and internationally recognized scholars and researchers who are committed to academic excellence and to helping you achieve your academic and professional goals. Every student counts, and the personal interaction between faculty and students is a true hallmark of the Miami experience—elevating Miami to national recognition as the top public university in the nation for an "unusually strong commitment to undergraduate teaching" (U.S. News & World Report), one of the "100 Best Values in Public Colleges" (Kiplinger's Personal Finance), and more.
A liberal arts education has never been more valuable than now. It provides you broad perspectives and problem-solving skills in the context of an ever-changing world—something you cannot get from a more disciplined course of study. A recent report by the Association of American Colleges and Universities finds that 93% of employers agree that strong critical thinking, communication, and problem-solving skills are more attractive than skills specific to a job candidate's undergraduate major. On top of that, at peak earning ages graduates of liberal arts disciplines annually earn more (at times significantly) than their peers with professional or pre-professional degrees.
As you undergo your journey of discovery here at the CAS, I urge you to fully develop the cognitive toolkit your liberal arts education provides you by:
Challenging your thinking in new ways by taking a class or two outside your chosen major
Immersing yourself in another culture with Miami's popular study abroad program
Applying and enhancing your analytical skills in undergraduate research with a faculty mentor
Gaining professional competencies through internships and other experiential types of learning
Taking on a leadership role in a student organization, residence hall, or fraternity/sorority
When you engage yourself in these rich academic and cultural experiences, your life will be impacted in positive and memorable ways.
Just get involved—in new knowledge, in new friendships, in new personal discoveries, in whatever appeals to you, especially if it exists beyond your comfort zone. Avail yourself to everything that Miami provides. Doing so will enhance both your contributions to the global community and the ultimate value of your liberal arts education.
I wish you the best in your first of four great years at Miami.
With Love and Honor,
Chris Makaroff, PhD
Professor of Chemistry and Dean
College of Arts & Science
Miami University