Meet Some of Our New Faculty 2015-16
New faculty for the 2015-16 academic year briefly describe their research and teaching interests.
Sawsan Abutabenjeh
Department of Political Science
Dr. Abutabenjeh (PhD, Old Dominion University) was a postdoc fellow in 2014-2015 at the Department of Political Science and the Center for Public Management and Regional Affairs at Miami University. Her current research focus is on public management, public procurement, public finance, and gender in public affairs and leadership.

Joseph Bates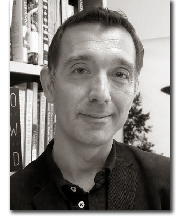 Department of English
Dr. Bates' (PhD, University of Cincinnati) teaching and research interests include fiction and creative nonfiction, genre and its subversion, the graphic novel, the literary marketplace, and literary editing and publishing. He is the author of Tomorrowland, a collection of short stories, as well as The Nighttime Novelist, a writing craft book, many sections of which have been heavily anthologized.

David Beard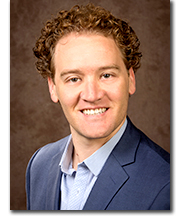 Department of Spanish and Portuguese
Dr. Beard (PhD, University of California-Davis) conducts research on adult second language learners, especially those learning Spanish. His current research focuses on word recognition into the auditory realm and how L2 language learners learn to distinguish real from false cognates.

James Bielo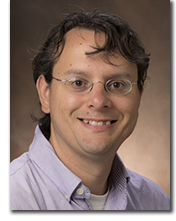 Department of Anthropology
Dr. Bielo (PhD, Michigan State University) works in the anthropology of Christianity, focusing on different expressions of U.S. evangelicalism and their links to wider American and global cultural formations.

Jana Evans Braziel
Department of Global and Intercultural Studies
Dr. Braziel (PhD, University of Massachusetts-Amherst) held the Five College Postdoctoral Fellowship in the Center for Crossroads in the Study of the Americas (CISA) while serving as Visiting Assistant Professor of Black Studies and English at Amherst College. Before joining the faculty at Miami University, she was Professor of Africana Studies at the University of Cincinnati. Her scholarly and pedagogical interests are American hemispheric literatures and cultures, Caribbean studies, Haitian studies, and the intersections of diaspora, transnational activism, and globalization.

Steven Conn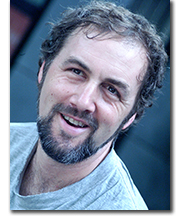 Department of History
Before coming to Miami, Dr. Conn (PhD, University of Pennsylvania) was a Professor of History at Ohio State University. He made his name in American museum history, but he has since then broached numerous other areas, including the place of Native American culture in American historical consciousness, urban history and anti-urbanism, the subject of his latest book.

Jacqueline Daugherty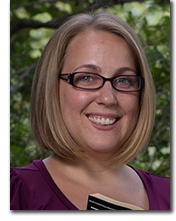 Western Program
Dr. Daugherty (PhD, University of Cincinnati) is a sociologist with interests in social theory, inequality, gender/sexuality, and the sharing economy. Her current research investigates sexuality education in the family.

John-Charles Duffy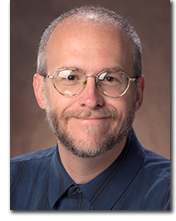 Department of Comparative Religion
Trained in American religious history, Dr. Duffy (PhD, University of North Carolina-Chapel Hill) is interested in the dynamics of religious pluralism in the U.S., especially church-state and majority-minority relations. Most of his publishing has been on Mormonism—how that minority movement has worked out its place on the larger American cultural landscape.

Sarah Dumyahn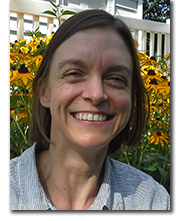 Institute for the Environment and Sustainability
Dr. Dumyahn's (PhD, Purdue) research interests include environmental science, environmental policy and law, natural resource management and sustainability, soundscape ecology, and conservation.

Amanda Gillespie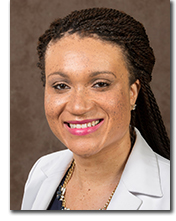 Department of Political Science
Dr. Gillespie's (PhD, Florida Atlantic University) dissertation on the controversial "Stand Your Ground" law was nominated for a dissertation of the year award. Her areas of interest include public policy narratives, gun politics, racial politics, and urban planning. Most recently she was the Thomas W. Smith Postdoctoral Scholar in Political Economy at Miami University. This fall she will join the faculty as a full-time tenure-track professor in Political Science and Public Administration.

Katie Day Good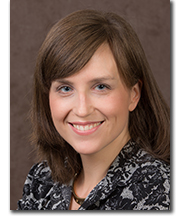 Department of Media, Journalism and Film
Dr. Good's (PhD, Northwestern University) research focuses on the history, culture and politics of grassroots and global forms of mediated communication. Her book project traces the origins of multi-mediated education and global citizenship instruction in American schools in the early 20th century. She is the recipient of research fellowships from American Association of University Women, the Social Science Research Council, and the Fulbright-mtvU Program.

Hillel Gray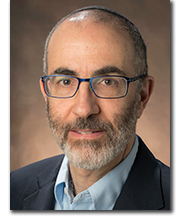 Department of Comparative Religion
Dr. Gray (PhD, University of Chicago) completed his postdoc at the Emory Center for Ethics. As a scholar of Jewish law and ethics, his research has focused on Jewish bioethics and, most recently, gender variance.

Megan Gross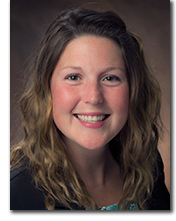 Department of Speech Pathology and Audiology
Ms. Gross (M.S.Ed., Walden University) is a nationally certified sign language interpreter. In addition to interpreting with Deaf and Hard of Hearing individuals for the past ten years in medical, legal, educational, and video relay service settings, she has also taught American Sign Language courses at a local community college as well as Miami's Voice of America Branch campus.

Bartosz Grudzinski
Department of Geography
Dr. Grudzinski (PhD, Kansas State University) studies human-environmental interactions, watershed processes, and land use impacts on aquatic ecosystems.

Ryan Gunderson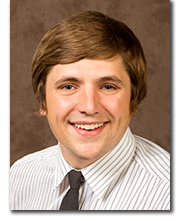 Department of Sociology and Gerontology
Dr. Gunderson's (PhD, Michigan State University) research interests include environmental sociology, social theory, political economy, animal studies, the sociology of consumption, and the sociology of technology. He is currently pursuing two lines of analysis: (1) a critical sociological examination of geoengineering and (2) an integrative study explaining how research on deliberative environmental decision-making can inform global environmental governance models.

Kazue Harada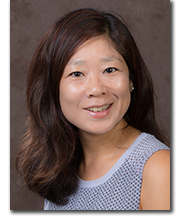 Department of German, Russian, Asian & Middle Eastern Languages and Cultures
Dr. Harada's (PhD, Washington University, St. Louis, MO) research explores the post-1970 Japanese women science fiction writers and comic artists who have used posthuman and other hybrid entities to question contemporary gender roles and identities.

Daisy Hernández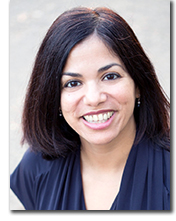 Department of English
Daisy Hernández's (MFA, University of Miami) research and teaching interests include creative nonfiction, mixed-genre writing, Latina literature, feminist studies, and journalism. She is the author of A Cup of Water Under My Bed: A Memoir and co-editor of Colonize This! Young Women of Color on Today's Feminism. She is the recipient of the 2015 Dr. Betty Berzon Emerging Writer Award from Lambda Literary, the nation's leading national nonprofit arts organization promoting LGBTQ literature and writers.

Kit Hughes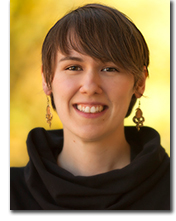 Department of Media, Journalism and Film
Dr. Hughes's (PhD, University of Wisconsin-Madison) research sits at the intersections of useful media, film and broadcasting history, the politics of media preservation, and the emergence of new technologies within learning and labor contexts. Her book-length project examines the crucial role American business played in the development of television as a technology of efficiency, orientation, and corporate expansion.

Youn Ki
Department of Political Science
Dr. Ki's (PhD, University of Chicago) work focuses on the political economy, including understanding contemporary capitalist transformations. In her dissertation, she examined the origins of the growth of finance in the United States over the past half-century.

Christopher King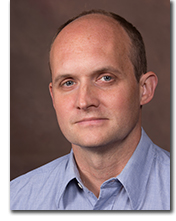 Department of Philosophy
Dr. King's (PhD, Vanderbilt University) research focuses on contemporary political philosophy and democratic theory. He is particularly concerned with problems about the justification and legitimacy of political authority.

Hongmei Li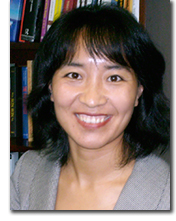 Department of Media, Journalism and Film
Dr. Li (PhD, University of Southern California) was the recipient of a George Gerbner Postdoctoral Fellowship at the University of Pennsylvania in 2008-2010. Before coming to Miami, she was an assistant professor of communication at Georgia State University. Her research focuses on advertising and consumer culture, Chinese culture and society, gender and sexuality, national branding and public diplomacy, global communication, and culture of new communication technologies. Her upcoming publications include a monograph on Chinese advertising (Polity Press), an edited book titled The Middle Class in Emerging Societies (Routledge, with Leslie Marsh), and an edited special issue on nation branding among the BRICS economies (International Journal of Communication, with Leslie Marsh).

Su Liu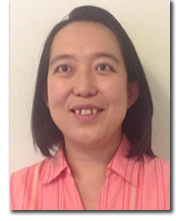 Department of German, Russian, Asian & Middle Eastern Languages and Cultures
After receiving her graduate degree, Su Liu (MA, Nankai University, China) worked as a language teacher in universities in China and the United States. Her research interests are Teaching Chinese as a Second Language and Chinese phonetics and phonology.

Joshua Magee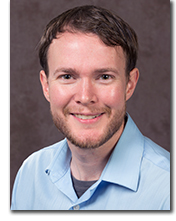 Department of Psychology
Dr. Magee (PhD, University of Virginia) was a postdoctoral fellow at the Miriam Hospital at Brown University. His research uses cutting edge technology to understand and treat the intrusive thinking that is central to many mental and behavioral health problems. He is currently studying applications to nicotine cravings that occur during smoking cessation and intrusive thinking during older adulthood.

Karsten Maurer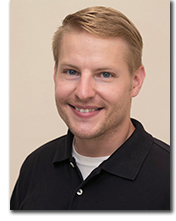 Department of Statistics
Dr. Maurer's (PhD, Iowa State University) research is focused on the applications of technology and large data in the fields of statistics education and statistical graphics.

Captain Donald May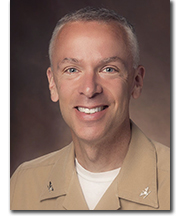 Department of Naval Science
Captain May is the Chair of the Department of Naval Science and Commanding Officer of Miami's Naval ROTC unit. A naval flight officer with over 25 years of active duty service, he comes to Miami from Navy Personnel Command where he served as Director of Career Progression, responsible for all Navy selection boards and all officer accessions and promotions. He is the former Commanding Officer of Aircraft Carrier Early Warning Squadron 115, forward deployed out of Japan.

Claire McLeod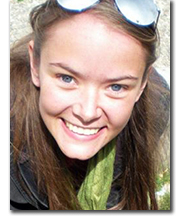 Department of Geology and Environmental Earth Science
Dr. McLeod (PhD, Durham University, England) completed her postdoc at the University of Houston. Her research focuses on understanding the composition and evolution of Earth and early Solar System materials.

Matthew McMurray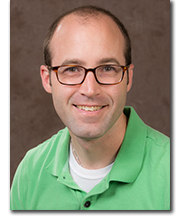 Department of Psychology
Dr. McMurray (PhD, University of North Carolina-Chapel Hill) was a postdoc research associate at the University of Illinois at Chicago. His research interests concern the overlap of the fields of drug addiction, development and cognitive neuroscience, using rat models. He is specifically investigating the long term effects of adolescent drug intake on cognitive behavior and its underlying neurocircuitry.

Tatjana Miljkovic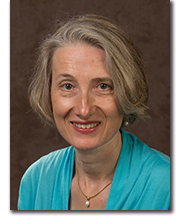 Department of Statistics
Dr. Miljkovic's (PhD, North Dakota State University) research interest lies in the area of applied statistics and actuarial science. She brings 12 years of insurance and risk modeling industry experience to Miami.

TaraShea Nesbit
Department of English
Dr. Nesbit's (PhD, University of Denver) research and teaching interests are centered on 20th and 21st century fiction and creative nonfiction, historical fiction, lyric essays, and multi-genre texts. She is also interested in studying and teaching emerging narrative forms, narrative theory, historiography, as well as creative writing pedagogy. She is the author of The Wives of Los Alamos, a book that has won much critical acclaim, including the honor of The New York Times' Editors' Choice.

Andrew Offenburger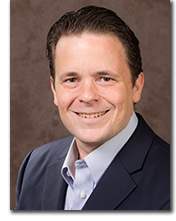 Department of History
Dr. Offenburger's (PhD, Yale University) doctoral dissertation won the the Frederick W. Beinecke Prize in Western American History. Last year he held the prestigious David J. Weber Postdoctoral Fellowship for the Study of Southwestern America at the Clements Center for Southwest Studies at Southern Methodist University. Offenburger is a historian of the American West and Southwest, specializing in borderland studies between the late 19th and early 20th centuries. At Yale he also had a secondary field in African, particularly South-African, history. Besides several journal publications, he was also the founding editor of the journal Safundi: The Journal of South African and American Studies.

Carol Olausen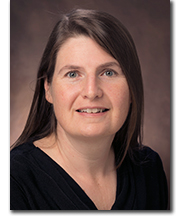 American Culture and English Program
Carol Olausen's (MA, American University) career in education involves over 18 years of teaching experience emphasizing project-based inquiry and experiential learning, with the past 7 years spent working with college-bound adults in the field of ESL as both an instructor and administrator. Her research interests include crisis management and related support programming for international students, as well as examining models for effective and authentic cross-cultural integration and communication as a means of fostering globalization and cultural competency.

Rosemary Pennington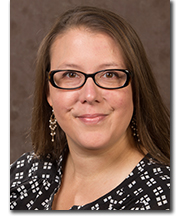 Department of Media, Journalism and Film
Dr. Pennington (PhD, Indiana University) is interested in the intersection of media and identity, with a specific focus on the experience of marginalized populations. Her most recent research has focused on Muslim use of new media.

Lindsay Schakenbach Regele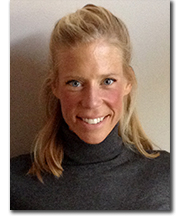 Department of History
Dr. Regele (PhD, Brown University) won a prestigious postdoc fellowship at the Library Company in Philadelphia, where she will be in residence in Spring 2016. As a historian of early America, she explores the history of capitalism, state building, and American Foreign Relations, particularly with Latin America. Her dissertation explores the intersection of economic development and international diplomacy in the early Republic. She has already published several articles on the subject.

Andrea Righi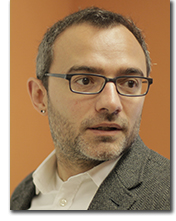 Department of French and Italian
Dr. Righi (PhD, Cornell University) specializes in modern and contemporary Italian literature, culture, and visual studies with a focus on political thought (particularly feminism, psychoanalysis, and continental philosophy). He is the author of two books: Italian Reactionary Thought and Critical Theory: An Inquiry into Savage Modernities (New York: Palgrave Macmillan, 2015) and Biopolitics and Social Change in Italy: From Gramsci to Pasolini to Negri (New York: Palgrave MacMillan, 2011) as well as numerous articles, translations, poetry, and fiction.

Melissa Rosenzweig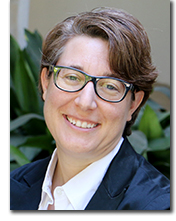 Department of Anthropology; Department of Classics
Dr. Rosenzweig (PhD, University of Chicago) is an archaeobotanist, specializing in the environmental archaeology of the ancient Near East, and focusing particularly on human-environment interactions in northern Mesopotamia and the Levant.

Aaron Shield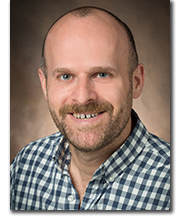 Department of Speech Pathology and Audiology
Dr. Shield (PhD, University of Texas at Austin) completed postdocs at the University of Chicago (2010-2011), Boston University (2011-2015), and Emerson College (2014-2015). He studies how typical and autistic deaf and hearing children acquire sign language. By investigating these special populations he hopes to gain new insights into the nature of autism, the relationship between language development and other aspects of cognition, and the linguistic structure of signed languages.

John Tchernev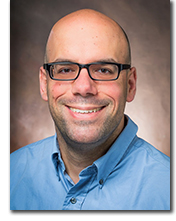 Department Media, Journalism and Film
Dr. Tchernev's (PhD, The Ohio State University) research examines persuasion in mass mediated contexts such as environmental campaigns and health campaigns, as well as in the less overtly persuasive context of popular entertainment. He is currently working on a series of studies examining how and when film and television narratives can have persuasive effects. He is particularly interested in exploring how factors of message content, narrative structure, and audience psychology interact to determine whether a persuasive message is successful, is ignored, or (perhaps most interestingly) backfires and has the opposite of the intended effect.

Carrie Tyler
Department of Geology and Environmental Earth Science
Dr. Tyler (PhD, Virginia Polytechnic Institute and State University) completed her postdoc at the Florida Museum of Natural History. Her research is focused on paleoecology and conservation paleobiology, using ancient ecosystems to understand ecosystem functioning and responses to perturbation and extinction.

Jonathon Vivoda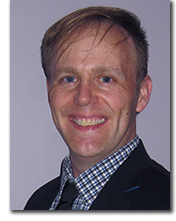 Department of Sociology and Gerontology
Dr. Vivoda's (PhD, University of Michigan) research interests are related to aging, driving/transportation, the built environment, and health. His recent work applies a Social Ecological perspective to better understand how factors in the transportation environment affect the driving decisions, physical health, and mental health of older individuals. His previous work focused extensively on vehicle occupant protection issues (e.g., seat belt use) and on large scale policy and intervention evaluation.

Trevor Wilson
Department of Mathematics
Dr. Wilson (PhD, University of California, Berkeley) completed his postdoc at the University of California, Irvine. He studies logic and set theory, in particular large cardinals, determinacy, generic absoluteness, and connections between these topics.

Jiangjiang "Chris" Zhu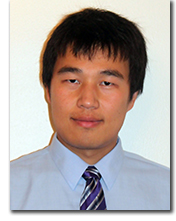 Department of Chemistry and Biochemistry
Dr. Zhu (PhD, University of Vermont) completed his postdoc at the University of Washington in Seattle. His research focuses on development of mass spectrometry-based metabolomics approaches, and their applications in biomarker discovery and disease diagnosis.