Meet Some of Our New Faculty 2016-17
New faculty for the 2016-17 academic year briefly describe their research and teaching interests.
Facundo Alonso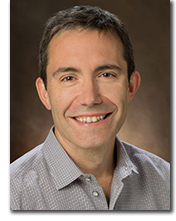 Department of Philosophy
Dr. Alonso (PhD, Stanford University) did his postdoc at Yale University (Yale Law School). His research concentrates in the areas of philosophy of action and mind, normative ethics, and their connections to other areas of philosophy such as epistemology and philosophy of law. A significant part of his current research centers on the nature of individual and shared agency, reliance, and moral obligation.

Lt. Brenton Bischof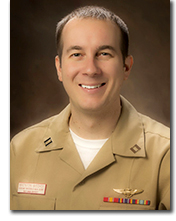 Department of Naval Science
Lt. Brenton Bischof (BSE, University of Florida) received his commission in 2010 and attended Naval Flight Training in Pensacola, Florida. As a Naval Aviator, he deployed with HSM-78 to 7th Fleet in the South China Sea while flying the MH-60R helicopter. Lt. Bischof's background includes practical use of advanced radar and sonar systems.

Rachel Blum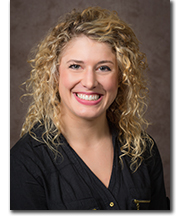 Department of Political Science
Dr. Blum's (PhD, Georgetown University) dissertation project, "The Tea Party: A Party within a Party" explores the Tea Party as a movement with the goals of a political party, co-opting the structures of an existing party to achieve these aims. Drawing on original survey, interview, social network, and Tea Party website data, this project illuminates an overlooked avenue for political action taken by movements in the US. Her current research uses advanced computational techniques to explore intra and inter-party divisions.

Jennifer Cohen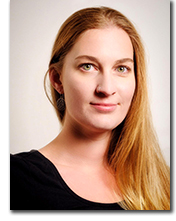 Department of Global and Intercultural Studies
Dr. Cohen is an economist (PhD, University of Massachusetts-Amherst) who's research focuses on labor markets, precarity, and women's work in South Africa. She has completed fieldwork with street traders in Johannesburg, studying the ways in which macroeconomic forces shape microeconomic decisions. Now a Research Associate with the Society, Work, and Development Institute at the University of the Witwatersrand, her most recent project uses interview data to examine the complex context in which South African nurses make labor supply decisions.

Lt. Jarrod Fiecoat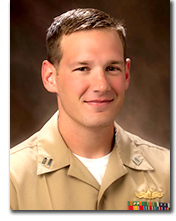 Department of Naval Science
Lt. Jarrod Fiecoat (MA, Far East, Naval Postgraduate School) graduated from Miami and received his commission from the NROTC unit in 2011. As a Surface Warfare Officer, he completed tours aboard the destroyers USS Halsey and USS Russell in San Diego as the Auxiliaries Officer and the Anti Submarine Warfare Officer respectively. At the Naval Postgraduate School, Lt. Fiecoat's research focused on the PRC's use of economic leverage in its cooperative and coercive relationships within the Association of Southeast Asian Nations (ASEAN).

Lt. Col. Allison Galford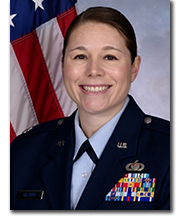 Air Force ROTC Program
Lt Col Galford (MS, George Mason University) graduated from the United States Air Force Academy (USAFA) in 1998 with a Bachelor of Science degree in Geography. She is an intelligence officer with 18 years of operations, leadership and instructor experience, including an assignment teaching at USAFA. Her other assignments include tours in Germany, Korea (twice), Virginia, Ohio, and three deployments. Most recently, Lt Col Galford commanded 750 Airmen in the 314th Training Squadron at the Defense Language Institute Foreign Language Center in Monterey, California.

Renee Gottliebson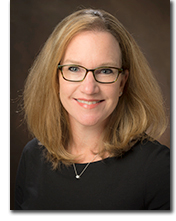 Department of Speech Pathology and Audiology
Dr. Gottliebson's (PhD, University of Cincinnati) research and clinical interests include the evaluation and treatment of voice disorders, particularly the care and training of the professional voice. Her teaching focuses on graduate level voice disorders, anatomy and physiology of the speech mechanism, and neuroanatomy. Dr. Gottliebson is the departmental coordinator of the graduate clinical externship.

Carolyn Hardin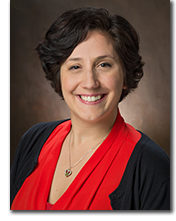 Department of Media, Journalism and Film
Department of Global and Intercultural Studies
Dr. Hardin (PhD, University of North Carolina at Chapel Hill) is an interdisciplinary scholar, teacher, and communication consultant. Her teaching focuses on improving students' critical analytical attention to the ways that media technologies and culture intersect in their daily lives. In her scholarship, Dr. Hardin employs methods and theories from the fields of cultural studies, American studies, and media studies to examine the culture of finance in contemporary capitalism. Her scholarly work has been published in the journals Cultural Studies, American Quarterly, Rethinking Marxism, and Journal of Cultural Economy. She is currently working on a book project entitled Capturing Finance: Value and Culture in Financial Capitalism as well as pursuing new research on financial risk modeling.

Kelly Knollman-Porter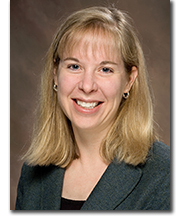 Department of Speech Pathology and Audiology
Dr. Knollman-Porter's (PhD, University of Cincinnati) research, teaching, and clinical interests focuses on cognitive, language, and communication deficits following traumatic and acquired brain injury in adults. Her current projects include the development and application of supportive strategies for individuals with chronic reading and auditory comprehension limitations associated with aphasia.

Emily Legg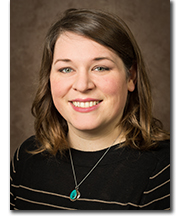 Department of English
Dr. Legg's (PhD, Purdue University) dissertation, "Listening to Our Stories in Dusty Boxes: Storytelling Methodology, Archival Practices, and the Cherokee Female Seminary," develops a storytelling methodology for archival practices in order to decolonize and indigenize the histories of rhetoric and composition through a historiographic study on nineteenth century composition pedagogy at the Cherokee Female Seminary. Her current research areas include indigenous rhetorics, digital writing, technology, rhetoric, new media and composition, professional writing, and disciplinary histories of rhetoric and composition.

Euan Mitchell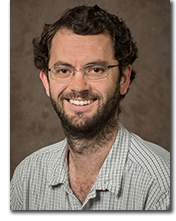 Department Geology and Environmental Earth Science
Dr. Mitchell's (PhD, University of New Mexico) research uses geochemical and isotopic data, particularly uranium-series isotopes, to study the processes and timescales leading to volcanism in the Oregon Cascades. He has taught at Washington and Lee University in Virginia as a Visiting Assistant Professor of Geology for the last three years.

Anna Radke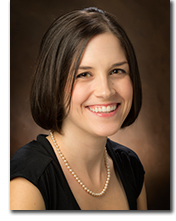 Department of Psychology
Dr. Radke (PhD, University of Minnesota) completed her postdoc at the National Institute on Alcohol Abuse and Alcoholism (NIAAA). Although alcohol use disorders are defined by compulsive drinking, there has been very little research into the neural mechanisms of this behavior. Dr. Radke's research investigates systems-level neuroadaptations following chronic alcohol exposure that accompany the development of dependence and are responsible for compulsive drug-seeking.

Ebrahim Sarabi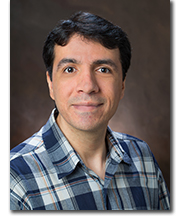 Department of Mathematics
Dr. Sarabi's (PhD, Wayne State University) research interests lie in the areas of optimization, variational analysis, control theory, and their applications. More specifically, he has been working on second-order generalized differential theory of variational analysis as well as stability analysis of constrained optimization problems and their applications into numerical algorithms.

Tani Sebro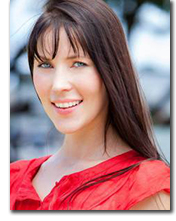 Department of Global and Intercultural Studies
Dr. Sebro's (PhD, University of Hawai'i at Manoa) research and teaching interests span the subdisciplines of political ethnography, critical political theory, Asian cultural studies, mobilities studies, aesthetics, and international relations, with a particular emphasis on refugee politics in Southeast Asia. Her first book project, entitled Dancing the Nation: The Politics of Exile, Mobility and Displacement along the Thai-Burma Border, encompasses nine months of embedded field research in Northern Thailand where she conducted ethnographic and archival research with Thai refugees from Burma. Her next project develops the concept of necromobility through an analysis of mortality and mobility in global refugee movements.

Ling Shao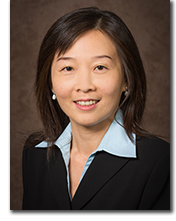 Department of Economics
Dr. Shao's (PhD, University of Alabama) research interest is in the area of applied microeconomics, with a particular focus on law and economics. Her teaching interests include economics principles, money and banking, and international economics. She has been teaching at Miami since 2012.

Elizabeth Wardle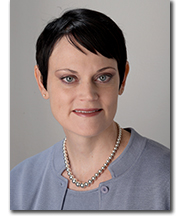 Department of English
Dr. Wardle's (PhD, Iowa State University) research interests include understanding how students learn about writing and how they transfer what they know to new settings. Currently she is focusing on the teaching and learning of threshold concepts, particularly the role that writing plays in helping students learn disciplinary threshold concepts. She has served as department chair and directed writing programs at two different universities. Dr. Wardle teaches courses in composition theory and writing program administration, among other topic. She is Director of the Howe Center for Writing Excellence.

Timothy Wilson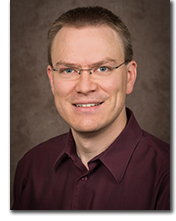 Department of Microbiology
Dr. Wilson (PhD, Washington University in St. Louis) completed postdocs at the University of Oxford and University of Cambridge. His studies focus on interactions of proteins at the cell surface and how they regulate cellular responses to pathogens. Specifically, he has been interested in Fc receptor-like (FCRL) proteins and SLAM-family receptors, how these proteins recognize their binding partners, and how they modulate cell signaling. Dr. Wilson's studies also include collaborative projects aimed at understanding human genetic polymorphisms that alter immune responses or lead to primary immune deficiencies.