Jennifer Heston-Mullins, PhD, LISW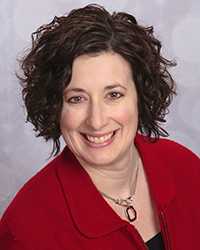 Research Scholar

Email: hestonjl@MiamiOH.edu
Phone: 513-529-1858
Office: Upham Hall, 370B
---
Education
PhD, Social Gerontology, Miami University
MSW, Social Work, The Ohio State University
BA, Social Work, Miami University
Research Interests
Direct care workers; person-centered care; family caregiving; guardianship; long-term care policy and programs; individual and family long-term care communication planning and decision-making; end-of-life values and decision-making 
Biographical Sketch
Jennifer Heston-Mullins, PhD, LISW is active in qualitative and evaluation research in long-term care policy and programs. Her research includes explorations of the experiences and roles of direct care workers; person-centered care; family caregiving; individual and family planning and decision-making; end-of-life values and decision-making; and evaluation of formal services.
Prior to beginning her research career, Dr. Heston-Mullins worked within the aging network as a direct care worker and social worker in residential long-term care. She is currently engaged in projects designed to facilitate communication in caregiving families, to promote and sustain person-and family-centered care at home and to explore the end-of-life values and decision-making of marginalized individuals and groups.
Selected Publications
Roberts, A. R., Heston-Mullins, J., & Fulton, E. E. (2020). Lucas County adult guardianship assessment. Oxford, OH: Scripps Gerontology Center, Miami University.
Applebaum, R., Heston, J. L., Nelson, M., & Ducay, L. (2019). Care managing together: A review of the Aetna and Area Agency on Aging MyCare partnership in Ohio. Oxford, OH: Scripps Gerontology Center.
Hahn, S., Kinney, J., & Heston, J. L. (2018). "So we basically let them struggle": Student perceptions of challenges in intergenerational service-learning. Gerontology & Geriatrics Education.  doi:10.1080/02701960.2018.1447935.