Dr. Stephen Nimis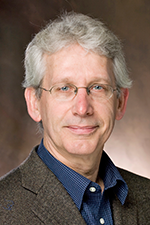 Dr. Stephen A. Nimis
Professor
EDUCATION
Ph.D. Comparative Literature, University of Minnesota, 1981
Dissertation: The Epic Simile from Homer to Milton
B.A. Humanities, University of Minnesota, 1973
INTERESTS
Medieval Latin
Comparative Literature and Literary Theory,
The Ancient Novel
RESEARCH
Book
Narrative Semiotics in the Epic Tradition. Indiana University Press: Bloomington, 1988.
Articles and Chapters
"Fussnoten: Das Fundament der Wissenschaft." Arethusa 17.2 (Fall 1984), 105-134.
"The Language of Achilles: Construction vs. Representation" Classical World 79.4 (1986), 215-25
"Aristotle's Analogical Metaphor" Arethusa 21.2 (1988), 215-26
"The Prosaics of the Ancient Novel" Arethusa 27.3 (Fall 1994), 387-411.
"Memory and Description in the Ancient Novel" Arethusa 31.1 (Winter 1998), 99-122.
"The Sense of Open-endedness in the Ancient Novel" Arethusa 32.2 (Spring, 1999), 215-238.
"Ring Composition and Linearity in Homer" in Signs of Orality: The Oral Tradition and Its Influence in the Greek and Roman World, ed. E. Anne Mackay (Brill 1998), 65-78.
"Cycles and Sequences in Longus" in Speaking Volumes: Orality and Literacy in the Greek and Roman World, ed. Janet Watson (Brill, 2001), 187-200.
"Book One and Apuleius'

Metamorphoses

,

" in J. S. Ruebel, Apuleius: Metamorphoses Book I. Bolchazy-Carducci, 2000.
"In mediis rebus: Beginning Again in the Middle of the Ancient Novel," in The Ancient Novel and Beyond, ed. S. Panayoakis, M. Zimmerman, and W. Keulen (Brill, 2003), 255-69.
"Oral and Written Forms of Closure in the Ancient Novel" in Oral Performances and their Contexts, ed. C. Mackie (Brill, 2004), 179-94.
"Egypt in Greco-Roman History and Fiction" ALIF 24 (2004), 34-67.
Autochthony, Misogyny and Harmony: Medea 824-45. Arethusa 40 (2007), 397-420.
"SCE at Miami University." Works and Days Vol. 25 (2007), 135-7
"WANTED: Languages: Dead or ALive" ALIF 29 (2009), 149-70. (with Sara Nimis)
"The Novel" in Blackwell Companion to Greek Literature, ed. P. Vasunia (Oxford, OUP 2009), 617-27.
"Cite and Sound: Quotation in the Ancient Novel" in Readers and Writers in theAncient Novel, ed. M. Paschalis (Groningen: Barkhuis, 2009), 79-90.
Translations
John Ray's Methodus Plantarum (forthcoming, OUP)