Dr. Peter W. Rose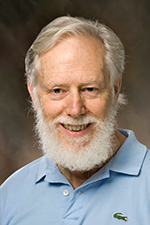 Dr. Peter W. Rose
Professor
SPECIAL INTERESTS
Greek Literature
Greek History
Literary Theory
Film
EDUCATION
Williams College 1953-1957, B.A. English Literature
Harvard University 1957-1958,  M.A. Comparative Literature (English and French)
Harvard University 1967 Ph.D. Classical Philology
DOCTORAL DISSERTATION: Pindar and Phya, a study of the role of inherited excellence as a theme in the odes.
Dissertation Director: Cedric H. Whitman
Special Authors: Lysias and Lucretius
Special Field: Greek History of the Fifth Century B.C.
LANGUAGES
READ: Greek, Latin, French, Italian, Spanish, German
SPEAK: French, Italian, Spanish
TEACHING EXPERIENCE
Harvard: Tutor in Classics, Teaching Fellow in Humanities and Classics, 1960-61, 1962-63
Yale: Lecturer in Classics 1963-66, Assistant Professor 1966-71
University of Texas at Austin: Assistant Professor 1971-74
Haverford College: Visiting Associate Professor Fall Term 1974
Miami University of Ohio: Professor 1975-Present
SUBJECTS TAUGHT
Greek: Graduate Seminars: Homer, Pindar, Sophocles Courses/authors often including both undergraduates and graduates: elementary and Intermediate Greek, Prose Composition, Homer, Hesiod, Lyric Poetry, Pindar, Bacchylides, Aeschylus, Sophocles, Euripides, Aristophanes, Herodotus, Thucydides, Lysias, Plato, Menander.
Latin: Elementary and Intermediate Latin, Plautus, Terence, Catullus, Lucretius, Cicero, Vergil, Horace, Ovid, Roman Historians.
In Translation: Courses in Humanities (Harvard), Directed Studies (Yale) and Classical Civilization focusing on Epic and/or Tragedy in which more than half the material was post-Classical Literature. Survey courses of Greek Literature from Homer to Aristotle and of Latin Literature from Plautus to Apuleius. Greek Mythology. Greek Social and Political Thought from Homer to Aristotle. Greece in the Fifth Century, emphasizing political and social history as well as literature. Greek Civilization in Its Mediterranean Context, beginning with human evolution and ending with Roman domination of the Greek world. Ancient Comedy, with comparative material drawn from Shakespeare, Molière and contemporary film comedy. Ancient Tragedy, with comparative material drawn from Shakespeare, Racine, Brecht and Miller. The Age of Pericles, focusing on art and literature as well as political and social history. Ancient Imperialism. Antiquity Through a Lens. The Theory and Practice of Ancient Rhetoric.
Non-Classical Material: Graduate Seminar: Marxist Literary Criticism (Teamtaught with a member of the English Department).


Open to graduates and undergraduates: Structuralism and Myth (Team-taught with members of the French Department).
Undergraduate: Introduction to Comparative Literature: Methods and Concepts. Marx's Thought and Influence (First Year Honors Seminar). Cuba (Advanced Honor's Seminar). Cuba in Revolution (Latin American Studies Senior Capstone Course also listed under Film Studies and Black World Studies)
LOCATION OF CREDENTIALS
Harvard University Appointment Office
Holyoke Center 728
Cambridge, Massachusetts 02138
Phone: (617) 495-2787
AWARDS AND HONORS
Phi Beta Kappa (Williams 1956)
Woodrow Wilson Fellowship (Harvard 1957-58)
Frank Knox Fellowship (Harvard 1961, declined in favor of following)
Fulbright Fellowship (Rome 1961-62)
Billings Fellowship (Yale, Summer 1967)
Morse Fellowship (Yale 1968-69)
Appointed Fellow at the Center for Hellenic Studies in Washington, D.C. for 1975-76 (declined alas in favor of gainful employment)
National Endowment for the Humanities Fellowship (1979-80).
SCHOLARSHIP
Book

Sons of the Gods, Children of Earth: Ideology and Literary Form in Ancient Greece

(Cornell University Press: Ithaca, N.Y. 1992)

Class in the Archaic Period of Ancient Greece (Cambridge University Press 2012)
Work in progress:
Book: Rhetoric and Imperialism (Thucydides' account of the Mitylene Debate, Demosthenes' Philippics, Cicero for Pompey and for extending Caesar's command in Gaul, Edmund Burke on Reconciliation with America, Fidel Castro at the UN in 1960 on neocolonialism, Che Guevara on the Alliance for Progress)
Chapters in Books
"

Teaching Greek Myth and Confronting Contemporary Myths

" 17-39 in

Classics and Cinema

, edited by Martin M. Winkler (Bucknell Review, Bucknell University Press: London and Toronto 1991), revised edition 291-318 in

Classical Myth and Culture in the Cinema

, edited by Martin M. Winkler (Oxford University Press: New York 2001)




"

The Case for Not Ignoring Marx in the Study of Women in Antiquity

" in

Feminist Theory and Classics

, edited by Nancy Rabinowitz and Amy Richlin (Routledge 1993)




"

Historicizing Sophocles' Ajax"

in

History, Tragedy, Theory

, edited by Barbara Goff (University of Texas Press 1994) 59-90




"

Theorizing Athenian Imperialism and the Athenian State

" in

Contextualizing Classics:  Ideology, Performance, Dialogue

, edited by Thomas M. Falkner, Nancy Felson, and David Konstan (Rowman & Littlefield 1999) 19-40




 "

The Politics of Gladiator

"  in

Gladiator: Film and History, edited by Martin Winkler (Blackwell  2004)

(short entry): "Marxism Remains a Valid Historical Approach," in History in Dispute: Volume 19: The Ancient World, edited by Paul Allen Miller and Charles Platter.
"Class in the Archaic Period", in Blackwell's Companion to the Archaic Period in Ancient Greece, edited by Kurt Raaflaub and Hans van Wees.
"The Politics of The Fall of the Roman Empire", in The Fall of the Roman Empire: Film and History, edited by Martin Winkler (Wiley-Blackwell 2009)
"Class in Sophocles", in A Companion to Sophocles, edited by Kirk Ormand (Wiley-Blackwell 2012)
 Articles
"

The Myth of Pindar's First Nemean: Sportsmen, Poetry and Paideia

" 

Harvard Studies in Classical Philology

78 (1974)145-175.




"Class Ambivalence in the

Odyssey

" 

Historia

24 (1975) 129-49.




"Sophocles'

Philoctetes

and the Teachings of the Sophists"

Harvard Studies in Classical Philology

80 (1976)  49-105.




"A Dialectical View of Greek Tragic Form" 

Radical History Review

18 (Fall 1978)  77-94.




"How Conservative is the

Iliad

?" 

Pacific Coast Philology

  13 (1978)  86-93.




"Towards a Dialectical Hermeneutic of Pindar's Pythian X"

Helios

 N.S.  9  (1982)  47-73.




"Poetics and Human Values in the Neoanalysts' Homer"

Critical Exchange 

16  (Spring, 1984)  55-61.




"

Thersites and the Plural Voices of Homer

" 

Arethusa

  21 (Spring, 1988)  5-25.




"

Cicero and the Rhetoric of Imperialism:  Putting Politics Back into Political Rhetoric

"

Rhetorica

Vol. 13, No. 4 (Autumn 1995), 359-399




"The Politics of the Trilogy Form: 

Lucía

, the

Oresteia

, and

The Godfather

" 

Film-Historia

, Vol. 5, No. 2-3 (1995), 93-116




"Ideology in the

Iliad

: Polis,

Basileus

,

Theoi

"

Arethusa

30 (1997) 151-199




"Ancient Comedy:  Politics Through a Lens"

European Studies Journal

22, No. 2 (Fall 2000) and 18, no. 1 (Spring 2001) 81-98.




"

'THE CONQUEST CONTINUES': Towards Denaturalizing Greek and Roman Imperialisms

"

Classical World

2003




"Marxism Remains a Valid Historical Approach to the Ancient World" (forthcoming) in

History in Dispute,

 Vol. 19, edited by Paul Allen Miller and Charles Platter.

"Divorcing Ideology from Marxism and Marxism from Ideology: Some Problems", Arethusa vol. 39, No. 1 (Winter 2006) 101-136
"Aeschylus' Geographic Imagination" Classica: Revista Brasiliera de Estudos Clássicos vol 22, No.2 (2009) 270-280
Reviews
Palmer Bovie. (tr) Lucretius: On the Nature of Things in Classical World 69 (March 1976) 408-409.
Malcolm M. Willcock. A Companion to the Iliad in Classical World 70 (April-May 1977) 459-60.
Dorothea Wende.r The Last Scenes of the Odyssey in Classical World 71 Number 3 (1978) 373.
G. B. Kerford. The Sophistic Movement in American Journal of Philology 103 (1982) 451-54.
Dora C. Pozzi and John M. Wickersham, eds. Myth and the Polis in Classical World 86 Number 3 (1993) 257-58
William g. Thalmann. The Swineherd and the Bow: Representations of Class in the Odyssey in Phoenix 53 (1999) 3-4
Papers Presented
"Private Property in the Iliad" American Philological Association 1969.
"Myth and Politics in Sophocles' Ajax " Ohio Classical Conference 1975.
"The Political Dimension of Pindar's Eighth Nemean Ode" Philological Association of the Pacific Coast 1975.
"Ajax Strategos" Philological Association of the Pacific Coast 1976.
"Levi-Strauss and Greek Myth: Some Pluses and Minuses" Ohio Classical Conference 1976.
"How Conservative is the Iliad?" Philological Association of the Pacific Coast 1977.
"Towards a Marxist Hermeneutic of Pindar's Tenth Pythian Ode" Philological Association of the Pacific Coast 1978.
"The Language of Achilles and the Dasmos Motif" Classical Association of the Midwest and South 1978.
"Plato's Solution to the Crisis in Aristocratic Ideology" Philological Association of the Pacific Coast 1982.
"The Oresteia and Lucia: The Politics of the Trilogy Form" Philological Association of the Pacific Coast 1982.
"Marxist Approaches to Ancient Greek Society: Towards a More Dialectical Conception of Ideology" Duquesne History Forum 1982.
"Thersites and the Plural Voices of Homer" Philological Association of the Pacific Coast 1983.
"The Date of Sophocles' Ajax: Looking for the World" Philological Association of the Pacific Coast 1984.
"Paris Basileus" American Philological Association 1984.
"The Perseus Myth in Philip Slater and Clash of the Titans" Classical Association of the Midwest and South.
"Pythian 8: Chronology, Politics, and the Nature of Ideology" Classical Association of the Midwest and South. 1988
"The Case for Not Ignoring Marxism in the Study of Women in Antiquity" Berkshire Women's History Conference 1990 and Classical Association of the Midwest and South 1991.
"Teaching Cuban Film" Midwest Modern Language Association 1991
"Euripides' Electra 367-400: The Politics of Irony" Classical Association of the Midwest and South 1992.
"The Rhetoric of Imperialism" Rhetoric Society of America 1992.
"Towards Theorizing the Athenian State: Exploring What's Private and What's Public" Classical Association of the Midwest and South 1993
"Cicero and the Rhetoric of Imperialism" International Society for the History of Rhetoric 1993
"Jameson's Gramscian Project" Midwest Modern Language Association 1994
"Cicero and the Rhetoric of Imperialism" American Philological Association 1994
"Edmund Burke and the Rhetoric of Imperialism" International Society for the History of Rhetoric 1995
"Thucydides and the Rhetoric of Imperialism: The Mytilene Debate" Classical Association of the Midwest and South 1996
"Towards Theorizing Politics and History in the Study of Women in Antiquity" Princeton Conference on Women in Antiquity Fall 1996
"Demosthenes' First Philippic: Imperialist Consciousness in an Age of Diminishing Expectations" Classical Association of the Midwest and South 1997
"Using Film in the Study of Classical Mythology" University of Maryland Conference on Film and the Classics Spring 1997
"Theorizing Athenian Imperialism and the Athenian State" Conference in Athens, Ga. in Honor of Jack Peradotto Spring 1997
"The Marxism of Che Guevara" Midwest Modern Language Association Fall 1997
"Che Guevara at Punte del Este" Primero Congresso Internacionál de Retórica, UNAM Mexico City Spring 1998
"Divorcing Marxism from Ideology and Ideology from Marxism: Some Problems" University of Toronto Conference on "Negotiating Ideologies" Fall 1999
"Some Recent Accounts of Class in Homer" Classical Association of the Midwest and South 2001
"Class and Anthropology in the Work of Walter Donlan" Classical Association of the Atlantic States" 2001
"Che Guevara and the Rhetoric of Empire" Conference of the International Society of Rhetoric, Warsaw 2001
"Gladiator vs. Fall of the Roman Empire: Some Second Thoughts" Classical Association of the Midwest and South 2002
"Empire and Democracy in Demosthenes' Speeches Against Philip" Classical Association of the Midwest and South 2003
"Divorcing Marxism from Ideology and Ideology from Marxism: Some Problems" Fourth Annual Conference on Roman Imperial Ideology at the Villa Virgiliana, Cuma, Italy 2003
"A Political Reading of the Antigone," Miami University Symposium on Greek Tragedy
"Empire and Democracy in Demosthenes' Speeches Against Philip" Biennial Conference of the International Society for the History of Rhetoric, Madrid, Spain 2003
"Imperialism and Anti-Imperialism in Lysias' Funeral Oration" Biennial Conference of the International Society for the History of Rhetoric, Strasbourg, France 2007
"Putting the Class Back in Classics" Conference on Classics and Class, British Academy, London 2010
"Colonization: The Case Against Confusion" Mediterranean Studies Conference, Corfu, Greece 2011
"Fidel Castro at the UN 1960" Biennial Conference of the International Society for the History of Rhetoric, Bologna, Italy 2011
"Images of Spain in Italian Opera" Mediterranean Studies Conference, Pula, Croatia 2012
Invited Lectures
"Ancient Greek Male and Female Stereotypes" (a slide presentation) Denver University School of Television and Film; Cincinnati Association of Teachers of the Classics; Southern Methodist University.
"Myth and Politics in Sophocles' Ajax" Indiana University, Bloomington.
"How Conservative is the Iliad?" University of Chicago, UCSD, UCSC, Oberlin College.
"Towards a Marxist Hermeneutic of Pindar's Tenth Pythian Ode" Stanford University.
"Historicizing Sophocles' Ajax" Symposium on "History, Tragedy, Theory" University of Texas, Austin 1992
"Cicero and Imperialism: Putting the Politics Back into Political Rhetoric", Symposium on "Ideology, Rhetoric, Culture" University of Tennessee, Knoxville 1994
"Reading the Classics and Exploding the Canons: Loving
'Literature' and Confronting Imperialism" University of Miami at Coral Gables 1994
"Theorizing Athenian Imperialism and the Athenian State" Carl Schlam Memorial Lecture, Ohio State University 1999 and at Haverford College 2001
"Thucydides on the Mytilene Debate: A Crisis of Empire and of the Democratic State" Indiana University 2003
"Athenians Debate Empire and Democracy: The Case of Mytilene" John Carroll University
"Class in the Archaic Period," keynote address at Conference on Class Struggle in the Ancient World, Scripps College 2004
"Class in the Archaic Period" University of Missouri at Columbia 2006
"Debating Imperialism: Thucydides and the Case of Mytilene" University of Missouri at Columbia 2006, also at Perdue University 2009
"Putting the Class Back in Classics" London Conference on Class 2010; University of California at Irvine, at Santa Barbara, at UCLA, at Scripps, Xavier University 2015
Panels Organized
(for the Marxist Literary Group's session at the Midwest Modern Language Association; I have usually played the role of commentator as well as organizer and convener)
"The Politics of the Comic Genre" 1984
"Historicizing the Text" 1985
"Marxism and Deconstruction" 1986
"Cuba's Meaning for the American Left" 1987
"Marxism and the Politics of Pleasure After Reagan" 1988
"The Politics of the Subject" 1989
"The Politics of Film Theory and Film Pedagogy" 1991
"Columbus, Colonization, and Common Ground" 1992
"Marx and Space" 1993
"The Work of Fredric Jameson" 1994
"Derrida After Marx" 1995
"Marxism in Latin America" 1997
"Marxist Approaches to Shakespeare" 1998
At Miami University:
John W. Altman Humanities Scholar-in-Residence Program: "Confronting, Subjugating, Exploiting the Other: Ethnicity, Identity, and Slavery in the Ancient World" (with Edith Hall and Keith Bradley) 2004-2005
Latin American Studies et al: "Remembering and Rethinking the Nicaraguan Revolution" October 30, 2006
John W. Altman Humanities Scholar-in-Residence Program: "Film, History, and Classical Antiquity" (with Maria Wyke, Jon Solomon, and Monica Cyrino) February 2008
John W. Altman Humanities Scholar-in-Residence Program: "The Symbolism of Race in Cuba" (Pedro Pérez Sarduy) April 2011
PROFESSIONAL SERVICE
Assistant Editor of The Classical World (1975-1984)
Read manuscripts for University of North Carolina Press, Cornell University Press, Pennsylvania State University Press, University of Texas Press, University of Oklahoma Press, University of Chicago Press, articles for TAPA, AJP, Classical World, Classical Antiquity, Classical Journal, Eugesta
President, Cincinnati Association of Teachers in Classics, 1984-85. Member, Nominating Committee of the American Philological Association 2009- 2012, elected to a three-year term in which I served as co-chair in the third year
ADMINISTRATIVE EXPERIENCE
Director of Undergraduate Studies for the Department of Classics, Yale 1966-69.
Graduate Studies Committee, University of Texas at Austin 1974-75.
Chairperson of the Department of Classics, Miami University 1975-83.
Chairperson, Comparative Literature Committee 1975-83.
Chairperson, Search Committee for Chair for Department of German, Russian, and East Asian Languages.
Chairperson, Search Committee for Chair for Department of Religion
Elected Member, Search Committee for Provost 1984-85.
Chair, Governance Committee of the University Senate 1987-1990
Elected Member, Committee on Rights and Responsibilities, 1996-7
Chief Departmental Advisor, 2001-3, 2007-2012
Search Committee for Director of Black World Studies Program 2004
Affiliate Latin American Studies
Affiliate Black World Studies
Affiliate Film Studies