Michele Simmons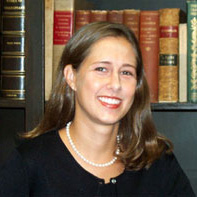 Director of Professional Writing
Associate Professor

374 Bachelor Hall
Oxford Campus
513 529 5221
simmonwm@muohio.edu

EDUCATION
Ph.D. Rhetoric and Composition, Professional Writing, Purdue University 2000
M.A., Professional Communication, Clemson University
B.A., English, University of Tennessee
TEACHING INTERESTS
Visual rhetoric
Rhetoric of science and technology
Technical communication and usability
The public sphere and civic discourse
Research methods
RESEARCH INTERESTS
Public participation in environmental policy
Community–based writing and literacy
Digital media
SELECTED PUBLICATIONS
Participation and Power: A Rhetoric for Civic Discourse in Environmental Policy. Albany: State University of New York Press, 2007.
"Toward a Civic Rhetoric for Technologically and Scientifically Complex Places: Invention, Performance, and Participation." College Composition and Communication58:3 (February 2007): 419-448. With Jeff Grabill.
"Adapting: Online Learning Environments, Visual Pedagogy, and Active Learners."Innovations: A Special Issue of the Romantic Circles Pedagogy Commons, December 2004. http://www.rc.umd.edu/pedagogies/commons/innovations/
"The Poly Chemical Risk Assessment Case." With Jeff Grabill. In Professional Writing Online. Eds. James Porter, Johndan Johnson–Eilola, and Patricia Sullivan. Boston: Allyn & Bacon/Longman Press. 2001.
"Toward a Critical Rhetoric of Risk Communication: Producing Citizens and the Role of Technical Communicators." With Jeff Grabill. Technical Communication Quarterly, 7.4 (Fall 1998): 415-441. Winner of the 1998 Nell Ann Pickett Award for Best Article in Technical Communication Quarterly.
Reprinted in Essays in Professional Writing and Rhetoric: Readings from the Field. Ed. Tim Peeples. Boston: Allyn & Bacon/ Longman. 2002.
Rethinking the Safe Drinking Water Act. Center for Policy Studies Special Report Series, Clemson University, February 1995.
"Studying Risk at the Oak Ridge National Laboratory." (with C. C. Travis) Federal Facilities Journal, 3.3 (Autumn 1992): 295-300.
WORK IN PROGRESS
Dr. Simmons currently has under review several articles, including "Encouraging Civic Engagement through Extended Community Writing Projects: Rewriting the Curriculum."