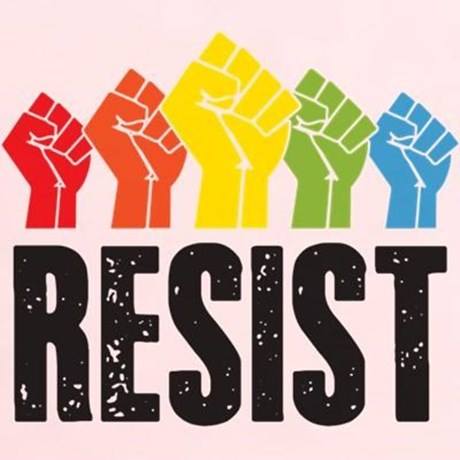 Written by Lexi Scherzinger, CAS communications intern
The 15th Annual Miami English Graduate and Adjunct Association (MEGAA) Symposium, hosted in King Library on Friday, March 9, featured six panels in three different sessions followed by a teaching showcase and a campus tour. The teaching showcase involved several representative graduate students and faculty from the Department of English, who shared administrative and teaching opportunities with visiting prospective students. The presentations centered around literature and other artistic works as alternative methods for resistance against both contemporary and historical instances of oppression.
"The MEGAA symposium is always an exciting, intellectually engaging event. With presentations on a range of topics and illustrating the variety of methods in the humanities, I always discover new connections, trends, and styles of investigation among our graduate students in English," said Cynthia Klestinec, director of the English graduate program.
Panel Spotlight 1: "Racial Oppression in Literature and Culture"
This early panel was chaired by associate professor of English Andrew Hebard. The panelists included graduate students Danielle Hart and Sarah Main.
A War for a Better Tomorrow: Ms. Marvel Fanworks as Protest against the 2017 Immigration Ban
For her presentation, Hart explained that immigration into the United States was suspended from several Muslim-majority countries for 90 days starting in January 2017, and many fan artists protested this ban via creative work. Ms. Marvel, the first Muslim marvel protagonist, was used in much fan art to promote neoliberal nonviolent protest and resistance to not only this ban, but to anti-Muslim stereotypes in general.
"Muslims in the United States had their identity extremely politicized after 9/11, and fanworks provide a way for young people to resist," Hart said. She added that although some people assert that disruptive resistance leads to more change, this method isn't safe for all individuals.
"Ms. Marvel has proven to have a philosophy of nonviolent Democratic resistance," she said, indicating that much fan art depicted the heroine as upset about the ban with slogans like "resist" and "#NoBanNoWall."
Comments on this movement urged not only more creation of fan art, but also for users to "take the fight to the streets and to the elected offices," she said. Hart stressed that it's difficult to say if fan art like this actually contributed to the overturning of the immigration ban, but it gave people not normally involved in politics a voice and got them involved in current issues.
"The need for resistance has not diminished," she said, urging creators to continue their work and stay involved.
Caring for Morrison's Bird: Language and Accessibility as a Cultural Imperative
In her presentation, Main also stressed how language and creative freedom are tools of resistance.
"Language must be seized from the hands of the oppressor in order to resist," she said, citing slavery as an example. Using language to dismantle the system, she claimed, is a "basic human right" for oppressed people.
Main went on to explain how language, when unavailable to the oppressed, is a form of violence. Sexism, for example, silences its victims with victim blaming and normalization of harassment. Language can fight sexual harassment by allowing women to share their stories, hence Time Magazine's 2017 person of the year, the "Silence Breakers." Once the oppressed seize language, they can revolt, similar to Hart's depiction of fan art as a method of resistance.
"Language can give life, courage, and uplift or degrade, oppress, and dehumanize," said Main. "The power of language is often unavailable to those who need it most."
Panel Spotlight 2: "Anti-Authority in 20th Century Literature"
The second session featured a panel chaired by professor of English Tim Melley and featured graduate students Andreas Kolaczko and Jonathan Merola, who spoke of other methods of resistance in creative works.
Eugene's Resistance of Capitalism in Thomas Wolfe's Look Homeward, Angel
Kolaczko started his presentation with two quotes from Karl Marx, one of which was from the Communist Manifesto. He then analyzed characters of the book within the scope of Marxism.
"The main family in the novel chose to live in poverty while hoarding wealth so that they wouldn't lose it," Kolaczko said, adding  that when taught that wealth and social status are the most important aspects of life, people can be easily controlled, as evidenced by these characters.
Sex as Resistance in Orwell's 1984
Merola centered his presentation around the power of sexual impulses and the ability to control people by redirecting that energy into politics. He pointed out how the novel demonstrates that hysteria caused by sex deprivation could be transformed into war support and leader worship. Similar to language, when sex is taken away from citizens they are easily oppressed. Denying human nature in this way lead to the dystopian nightmare.
Overall, the graduate presentations in the MEGAA symposium focused on arts and literature as a tool of revolution in contrast with traditional methods of resistance. Words can be even more powerful than actions when used against the oppressor.
The MEGAA Symposium was sponsored by the Department of English and the Miami University Humanities Center. For more information, visit the Humanities Center website.