Low-Res MFA 2018 Winter Residency

APPLY NOW! *Deadline for 2018 Winter Residency extended to 

December 15, 2017

*
WHAT: Eight days of workshops, readings, craft lectures and one-on-one time with mentors. Think of this as a literary immersion, designed to fill imaginations and notebooks for the months of writing to come.
WHEN: January 13-20, 2018 on Miami University's Oxford, Ohio campus.

INFO: Contact Denise Roell, Administrative Assistant to the Low-Res MFA Graduate Program, with any questions.
Lodging
We have arranged a special group rate of $50/night for the 2018 Winter Residency at The Sycamore Best Western Inn (6 E. Sycamore St. Oxford). You must call 513-523-0000 directly and ask for the MFA fate. There is also a reduced group rate of $90/night at the Marcum Conference Center, located on the Miami Campus (513-529-6911). Again you must call directly and ask for the MFA rate. Both hotels include breakfast.
---
Distinguished Guests – Gina Flangello, John Florio, and Rajiv Joseph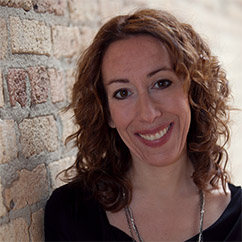 GINA FLANGELLO's fourth book of fiction, Every Kind of Wanting, was released on Counterpoint in September. Her last novel, A Life in Men (Algonquin 2014), was selected for the Target Emerging Authors series, has been optioned by Universal Cable Productions/Denver & Delilah, and was a book club selection for NYLON magazine, The Rumpus and The Nervous Breakdown. She is also the author of two other books of fiction: Slut Lullabies (Emergency Press 2010), which was a Foreword Magazine Best Book of the Year finalist, and My Sister's Continent (Chiasmus 2006).  She has nearly 20 years of experience as an editor, having founded both the independent press Other Voices Books, and the fiction section of the popular online literary community The Nervous Breakdown. She has also served as the Sunday editor for The Rumpus, the Executive Editor for Other Voices magazine, and the faculty editor for TriQuarterly Online. Her short fiction, essays, book reviews and journalism have been published in such venues as Salon, Dame, Ploughshares, the Boston Globe, BuzzFeed, the Chicago Tribune, the Huffington Post, Fence, FiveChapters, Prairie Schooner, the Chicago Reader, and in many other magazines and anthologies.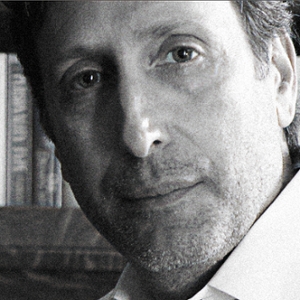 JOHN FLORIO is a freelance writer in Brooklyn, NY. His work often examines the intersection of race, politics, and sports, and appears regularly in the New Yorker and the Atlantic, as well as the New York Times, VICE, and Sports Illustrated. He is the author of One Nation Under Baseball: How the Sixties Collided with the National Pastime, and One Punch from the Promised Land: Leon Spinks, Michael Spinks, and the Myth of the Heavyweight Title. John is also a crime novelist; his most recent title is Blind Moon Alley. His next book, a young adult, nonfiction work for Macmillan's Roaring Brook Press, is due out in 2018. He holds an MFA in creative writing from the University of Southern Maine, as well as an MBA from St. John's University, and an MA from New York University. John has taught writing at SUNY/Fashion Institute of Technology, Ramapo College of New Jersey, and St. John's University.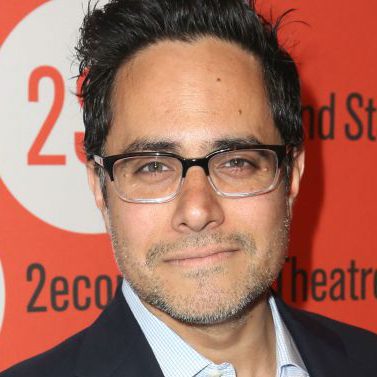 RAJIV JOSEPH's (Playwright) play Bengal Tiger at the Baghdad Zoo was a 2010 Pulitzer Prize finalist for Drama and was also awarded a grant for Outstanding New American Play by the National Endowment for the Arts. His play Guards at the Taj was a 2016 Obie Winner for Best New American Play and a 2016 Lucille Lortel Winner for Best Play. His play Archduke received its world premiere at the Mark Taper Forum in Los Angeles. Other plays include Gruesome Playground Injuries, The Monster at the Door, Animals Out of Paper, The Lake Effect, The North Pool, and Mr. Wolf. Rajiv has been awarded artistic grants from the Whiting Foundation, United States Artists and the Harold & Mimi Steinberg Charitable Trust. He is a board member of the Lark Play Development Center in New York City, where he develops all his plays. He served for three years in the Peace Corps in Senegal and now lives in Brooklyn, New York.