News and Events
The Second Annual Hummus Competition
This year the Annual Hummus Event was a  joint venture between Arabic and Hebrew students, making a statement:
Make Hummus not war!!
The event started the event with a short trailer of the movie "
Make Hummus Not War
" followed by a funny music video clip about Hummus. Then students were divided into three groups, each with both Hebrew and Arabic students, and started to work on our recipes.  The outcome was delicious!! Many variations of this highly delicious and super healthy Mediterranean dish.  Special thanks to Mr. Saleh Yousef and Mr. Amit Morag for organizing, and to all the students and visitors that contributed to the diversity and wonderful outcome of this event.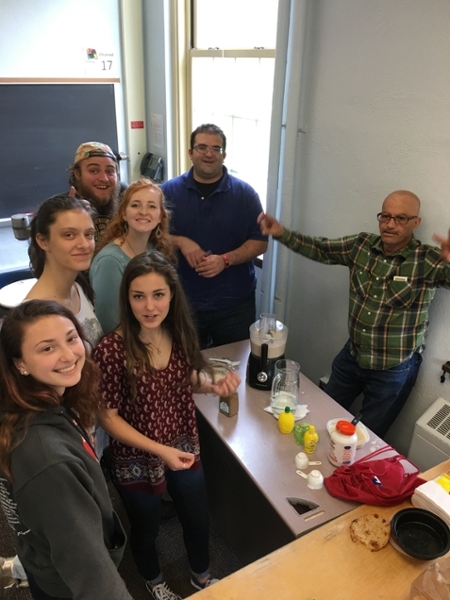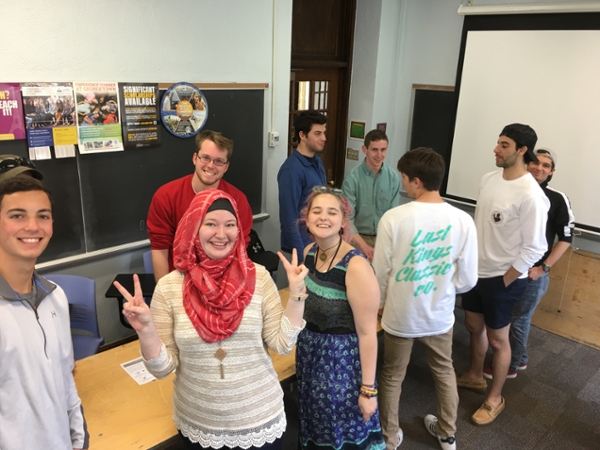 ---
Hebrew Students Celebrate Purim
Purim - The Jewish costume holiday was celebrated with the Hebrew 102 and 202 classes. We got some reinforcement from  "Friends from Israel"- two Israeli volunteers in a gap year before their army service- bringing Israel to the local Jewish and non-Jewish community (Hadas and Alon).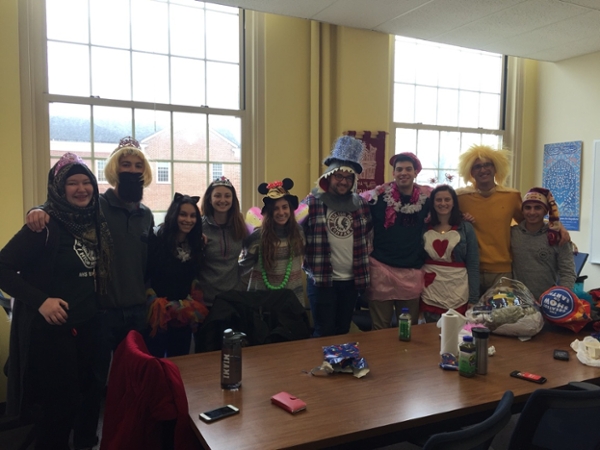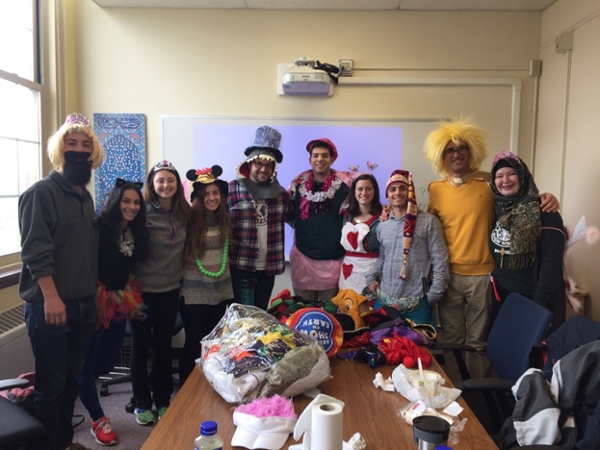 ---
German 322 Students Visit Holocaust Center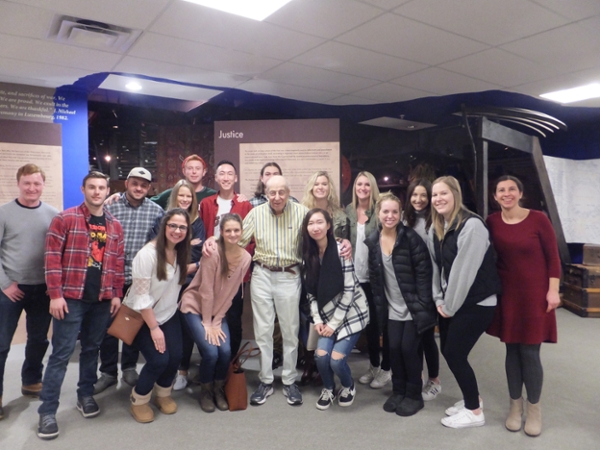 German students enrolled in GER 322 during Miami's Winter Term (January 2017) had a field trip to Cincinnati's Center for Holocaust and Humanity Education as part of their course experience. According to their Mission Statement, the Center for Holocaust and Humanity Education "educates about the Holocaust, remembers its victims and acts on its lessons. Through innovative programs and partnerships, CHHE challenges injustice, inhumanity and prejudice, and fosters understanding, inclusion and engaged citizenship. Resources include traveling and permanent exhibits, teacher trainings, and innovative programs."
---
Students Surprise with Hanukkah Sweaters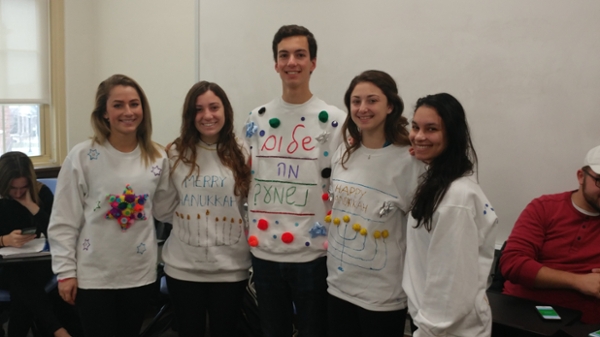 Five of the Hebrew class HBW 101 (Viv, Magan, Yoni, Yael and Rachel) decided to surprise their Hebrew teacher by coming to their final exam wearing special, hand decorated sweatshirts. They all self decorated their sweatshirts in the spirit of the coming Hanukkah, or some Hebrew class jokes. This was done as part of the Hillel Hanukkah Ho-down that was held a few nights prior. Happy Hanukkah to all!