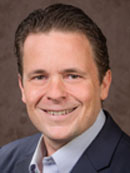 Assistant Professor of History
History Department
Room 236 Upham Hall
Oxford, OH 45056
513 529 5137
offenba@MiamiOH.edu
On leave Spring Semester 2017-18
Affiliate of Global and Intercultural Studies (American Studies)
Education: 
PhD Yale University
MA Yale University
BA Buena Vista University
Teaching and Research Interests: 
American West
Borderlands
Comparative frontiers
Courses Recently Taught: 
HST 112 Survey of U.S. History II
HST 400.7 Senior Capstone: Honors
Selected Publications: 
"Smallpox and Epidemic Threat in Nineteenth-Century Xhosaland," African Studies 67, no. 2, 2008
"The Xhosa Cattle-Killing Movement in History and Literature," History Compass 7, no. 6, 2009
"When the West Turned South: Making Home Lands in Revolutionary Sonora," Western Historical Quarterly 45, no. 3, 2014
"Cultural Imperialism and the Romanticized Frontier: From South Africa and Great Britain to New Mexico's Mesilla Valley," Amerikastudien / American Studies 59, no. 4, 2014
"Outlanders and Inlanders: Boer Immigration to the U.S.-Mexican Borderlands, 1902-1905" in Brian Cannon and Jessie Embry, eds., Immigrants in the Far West: Historical Identities and Experiences, University of Utah Press, 2015
Selected Grants and Awards: 
Frederick W. Beinecke Prize for an outstanding doctoral dissertation in the field of Western American History, Yale University, 2014.
Bert M. Fireman Award, Western History Association, for the best student article published in the Western Historical Quarterly each year, as judged by the editors of the WHQ, 2014
Work in Progress: 
Dr. Offenburger's current manuscript examines how the Mexican North became "the next frontier" for many Americans between 1880 and 1920, while at the same time the region constituted an international borderland with global ties to southern Africa and beyond.
He enjoys advising and working with graduate and undergraduate students with interests in the American West, frontier zones, Native American history, and the U.S.-Mexican borderlands.  Students with a particular interest in the Midwest, the Old Northwest, Ohio, or Cincinnati history are also encouraged to contact Dr. Offenburger.