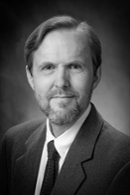 Title: 
Associate Professor of History
Faculty Associate, Havighurst Center for Russian and Post-Soviet Studies
Education: 
PhD 2002, Indiana University
MA, Indiana University
BA, Yale University
Teaching and Research Interests: 
Inner Asian history
Nomadic culture
Oral heroic poetry
Human-animal relationships
Courses Recently Taught: 
HST 197 World History to 1500
HST 230 The Mongols and Their World
HST 254 Introduction to Russian and Eurasian Studies
HST 324 Eurasian Nomads and History
HST 400 Senior Capstone: The Horse in Human History
HST 436/536 Havighurst Colloquium: Ethnicity and Development in Siberia
HST 670 Graduate Colloquium: Tribes, States and Empires
Selected Publications: 
"High Rank and Power among the Northern Kirghiz: Terms and Their Problems, 1845-1864," in Paolo Sartori (ed.), Explorations in the Social History of Modern Central Asia (19th-Early 20th Century) (Brill's Inner Asian Library 29; Leiden/Boston: Brill, August 2013)
The Šabdan Baatır Codex: Epic and the Writing of Northern Kirghiz History, edition, translation and interpretations, with a facsimile of the unique manuscript (Brill's Inner Asian Library 28; Leiden/Boston: Brill, 2013
"Sparks and Embers of the Kirghiz Epic Tradition," Fabula 51/1-2 (2010)
"Travels of Mount Qāf: From Legend to 42º 0' N 79º 51'," Oriente Moderno 89/2 (2009)
"Heroes, Chieftains, and the Roots of Kirghiz Nationalism," Studies in Ethnicity and Nationalism, 6/2 (2006)
"Tonyuquq's Humiliation and an Old Turkic Etymology," in Stéphane Grivelet, Ruth I. Meserve, Agnes Birtalan, and Giovanni Stary (ed.), The Black Master: Essays on Central Eurasia in Honor of György Kara on His 70th Birthday (Wiesbaden: Otto Harrassowitz, 2005)
The Semetey of Kenje Kara: A Kirghiz Epic Performance on Phonograph, with a musical score and a compact disc of the phonogram; edited, translated and with an introduction and commentary (Turcologica 59; Wiesbaden: Otto Harrassowitz), 2006
"Patron, Party, Patrimony: Notes on the Cultural History of the Kirghiz Epic Tradition," (Papers on Inner Asia 33; Bloomington: Indiana University, Research Institute for Inner Asian Studies, 2000)
"Bok-Murun's Itinerary Ridden: Report on an Expedition through Kirghiz Epic Geography," Central Asiatic Journal 42/2 (1998)
Museum exhibition:
Selected Grants and Awards: 
International and Area Studies Fellowship, American Council of Learned Societies / SSRC / NEH, "History of the Northern Kirghiz Chieftains," 2010
Individual Advanced Research Opportunities grant, IREX, "History of the Northern Kirghiz Chieftains," 2008
First Annual Indo-Eurasian Paper Prize, International Association for Comparative Mythology, 2007
Fellowship, National Endowment for the Humanities, "History of the Northern Kirghiz chieftains," 2006-07
Work in Progress: 
Dr. Prior is currently working on two projects:  a translation of the Kirghiz epic Manas, and a comparative study of circumpolar peoples' relations with reindeer and caribou (the result of his participation in the 2012-2013 Altman Fellows program, "The Human and the Non-human: Exploring Intersections between Science and the Humanities").
History Department
Room 270 Upham Hall
Oxford, OH 45056
513 529 7148
Office hours: W 2:30-4:30, and by appointment