(Dean's Scholar Allie Shea and mentor Dr. Ginger Wickline present research supported by a Dean's Scholar award at the American Psychological Association (APA) conference.)


Name: Allie Shea
Class: 2017
Hometown: Mason Ohio
What is your Dean's Scholar project about?

This study examined the impact Global courses (G-courses) at Miami University have on students' Intercultural Competency levels. Intercultural Competence (ICC), can be broken down into three major categories including Cognition, Interpersonal and Intrapersonal (Braskamp, 2011).  Students' ICC was measured through a survey method, which was administered before and after the completion of a G-Course. The specific scale of measurement of ICC scores included in the survey, was the GPI scale (Version 7 Braskamp, 2011), as well as questions about campus involvement and demographic information. Our main research questions for this project included: Do students' GPI scores change before and after a G-course? Also, are there relationships between co-curricular or extracurricular activities and GPI scores?  
How has the Dean's Scholar award enriched your Miami experience and/or impacted your postgraduate plans?

The Dean's Scholar award has enriched my Miami experience by allowing me to continue working on research for a topic that I am very interested in. It has impacted my post-graduate plans by reaffirming my interest in analysis and research in my future career.
It has also been very rewarding to be able to be mentored by Dr. Wickline for the past four years. She has supported me from early in my undergraduate career. She allowed for me to go with her on the Psychology in Japan Study Abroad as a freshman. She has also afforded me so many different opportunities to present our research: APA Conference in Toronto, National Institute of the Teaching of Psychology  (NITOP) Conference in Florida and the Undergraduate Research Forum at Miami University.
Additionally, I was selected to represent Dr. Wickline's research by attending the Alternative Spring Break trip in 2015. I received a full scholarship to attend this week-long trip to Columbus, Ohio and Washington, D.C. to present our research and to impress upon lawmakers, the importance of undergraduate research at the university level. In both cities, our group of students also had the opportunity to see what it would be like to be a lobbyist, for the need of maintaining and even increasing federal funding for undergraduate research.
What are your plans after graduating?

Following graduation, I plan to move back to Washington, D.C. to pursue my Masters work in Intelligence Analysis. While doing an internship at the White House, I worked on a couple of data analysis projects within the Information Technology Division. Upon completion of the projects, I was approached by a couple of supervisors who inquired as to what my plans were after graduation. They encouraged me to consider becoming a Data Analyst, based on the work that I did and outcome of the project.  
I am currently evaluating whether I will start graduate school right away or get my career started in Washington, D.C.  I will be visiting the Institute of World Politics, Johns Hopkins SAIS (School of Advanced International Studies), Georgetown University and George Washington University this spring to evaluate programs and opportunities.
Regardless of what the future holds, I can say for sure that college education is not solely about grades and the number of credits taken; it is about experiences, meaningful experiences, that can open your mind to possibilities and futures while helping you discover your abilities and potential along the way.
My time at Miami has been so much more than I could have imagined. I am very grateful for people like Dr. Wickline, who took me under her wing early-on, supporting and encouraging me every step of the way.
Mentor: Dr. Virginia (Ginger) Wickline, Associate Professor of Psychology (Oxford) and Social & Behavioral Sciences (Regionals)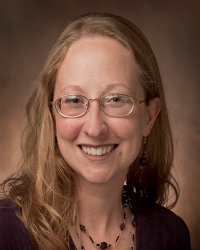 (Dr. Virginia Wickline, Associate Professor)

Why is undergraduate research important?
We do students no small disservice if we tell them or let them believe that grade point average (GPA) is what really matters. Just as one would never hire a babysitter who said, "I read this great book about kids once," grad schools and employers do not typically want students who have just read about research. If their minimum expectations are met, they do not focus much on GPA. They are much more inclined to look favorably upon and hire students who have the knowledge, skills, and drive to do independent work. Participating in undergraduate research fosters student personal and professional development. It helps students discuss or demonstrate the competencies that employers and graduate schools tend to look for: communication skills, problem-solving, persistence, initiative, responsibility, numerical reasoning, and critical thinking. To me, there are few teaching moments more rewarding than seeing a students get excited when their research ideas work and they get to share that with others in the form of a poster, presentation, or publication.

What's notable about this undergraduate research project in particular?
Given that Allie has been in my Social, Cultural & Interpersonal Process (SCIP) laboratory since her first day at Miami in the First Year Research Experience (FYRE) program, it is particularly exciting to see her come full circle and complete her time at Miami with this project as her Psychology Honors Program senior thesis. The other exciting aspect is that our research uses scientific method – not just opinion – to determine whether intercultural competence (knowledge, skills, and awareness) is more effectively improved for college students off-campus, as in study abroad,  or on-campus, as in Global Miami Plan courses. Historically, this comparison has been missing in the cultural adjustment/cultural exchange literature. People tended to assume that study abroad – with all its intensity and investment - would have more impact than campus globalization efforts. However, recently perspectives have changed: There is now more recognition that local or "glocal" (global concept, local context) learning may be as effective, or possibly even more effective, than study away or study abroad experiences. Really, for institutions of higher education to serve a diverse population of students well, we need to have high quality, high impact programs and educational opportunities that influence a variety of students, not just those who have the time and means to afford the luxury of an international experience.