Gerontology
Interested in Gerontology?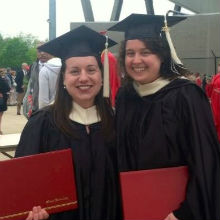 If you are interested in a major, minor or thematic sequence in Gerontology, please contact our advisor, Dr. Kate de Medeiros at demedekb@MiamiOH.edu.
Why Study Gerontology
Age and aging are powerful forces that shape the human experience from birth to death. The percentage of the U.S. population age 65 and over is projected to grow from nearly 13% in the year 2000 to almost 20% in 2030. Improvements in health and increases in life expectancy have changed the way we think about and experience old age and our aging society.
Gerontology has evolved considerably over the last decade. As a social science, it focuses on the social construction, meanings, and implications of the aging experience. Gerontology integrates knowledge from diverse fields including anthropology, demography, economics, family studies, epidemiology and public health, human development, political science, psychology, social work, public policy, and sociology.
A 2008 report by the Institute of Medicine, Retooling for an Aging America: Building the Health Care Workforce, maintains that as the population of seniors grows to approximately 20 percent of the U.S. population by 2030, they will face a health care workforce that is too small and unprepared to meet their needs. The committee concluded that we need bold initiatives to broaden the responsibilities of workers at various levels of training; better prepared informal caregivers to tend to the needs of aging family members and friends; and new models of health care delivery and payment. The bottom line is that all of us, regardless of career choice, will be serving older clients/customers and their families. Globally, continued increases in the number and proportion of older adults and a dramatic rise in life expectancy are having an impact on all of the world's social institutions.
If you are interested in joining the growing ranks of gerontologists who serve the rapidly increasing older population, learning more about aging, or becoming and aging specialist in your career in another field, Miami University has several options for you:
2 Thematic Sequence Options
3 Gerontology Minor Options
Major in Gerontology