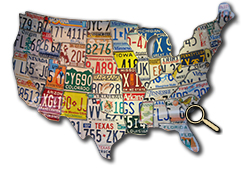 Miami was among the first wave of higher learning institutions to develop an undergraduate American studies curriculum.
In 1944, an Interdepartmental Field of Concentration in American Civilization was established by vote of the Arts and Science faculty.
In 1963, the Dean of Arts and Science appointed an ad-hoc committee to re-examine the major. The committee recommended the creation of a degree-granting interdisciplinary program in American Studies that included 3 courses in American Studies:
AMS 202 - Introduction to American Studies
(1-semester sophomore seminar)
AMS 401-02 - Senior Capstone in American Studies
(2-semester senior seminar)
These courses were listed under the auspices of the English Department and supplemented by a distribution of courses from related traditional disciplines.
Thus, in 1964, 20 years after its original founding, a formal program in American Studies was established at Miami with a curriculum based on the interdisciplinary intellectual history model developed at the 1957 American Studies Conference in Washington D.C. and presented in Robert Walker's 1958 survey, American Studies in the United States: A Survey of College Programs.
By 1970 the curriculum offered seminars for the full sophomore (AMS 201-202) and senior (AMS 401-402) years.
Over the past 38 years the strength of the program has extended from the dynamism and intellectual energy of a series of noted scholars who have served as directors of the program:
Robert Meredith (English) (1964-1970)
who went on to found the program in American Studies at University of California, Davis
Curtis Ellison (English) (1970-1974)
who has since served as Dean of the School of Interdisciplinary Studies (1981-1996), Interim Dean of the School of Education (1998-2001), Interim Dean of the School of Fine Arts (2003-2004), was a joint appoint in American Studies, the Department of History, and the School of Interdisciplinary Studies, and served as the Interim Director of the William Holmes McGuffey Museum
Judith Fryer (English) (1974-1984)
who moved on to the Program in American Studies at the University of Massachusetts, Amherst
Elliot Gorn (History) (1985-1992)
who went on to the Department of American Studies at Purdue University, the Department of History at Brown University, and is currently Joseph A. Gagliano Chair in American Urban History at Loyola University in Chicago
Peter Williams (Comparative Religion) (1992-2002)
who has served as the chair of the Department of Comparative Religion and is a University Distinguished Professor (emeritus)
Peggy Shaffer (History) (2002-2014)
was a transformation leader who, in 2006, secured a major NEH grant to develop curriculum related to the idea of public culture and to the specific theme of "Acting Locally"
Become part of the tradition of American Studies at Miami. Join us!