About American Studies
A Message from Kimberly Hamlin, Former AMS Director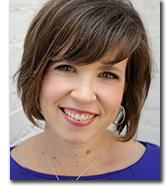 "The American Studies Program at Miami University is one of the oldest (
we celebrated our 50th anniversary in 2014!
) and most vibrant in the country. Since 1964, we have been encouraging students to explore American culture through an interdisciplinary lens and to make connections between the local, the national, and the global. We offer students a rich, interdisciplinary curriculum coupled with many opportunities for independent research, study away, and internships. We also have an active student club called SASS and a dedicated network of alumni who work in a wide array of careers around the globe."
American Studies (AMS) offers an interdisciplinary major and minor that explores American culture from multiple perspectives. AMS is a program in the Department of Global and Intercultural Studies.
As an American Studies student, you can:
Explore your interest in American culture—past and present—from an interdisciplinary perspective.
Design an area of concentration that fits your intellectual and professional interests.
Work closely with faculty.
Learn intercultural skills and gain global perspective.
Study abroad and learn how people in other countries understand and perceive America.
Explore America from Different Perspectives
Students gain understanding of the United States in global context by making connections among a range of approaches from:
popular culture to mass media
history to art
politics to religious studies
and many others
Gain Career and Life Skills
The program fosters:
critical and creative thinking
interdisciplinary research
synthetic analysis
strong writing and oral presentation
interpretive approaches to multiple kinds of media and texts
broad understanding of social, cultural, and historical contexts
intercultural awareness