Diversity and Difference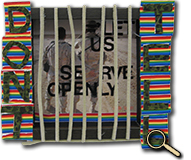 This area of concentration (for the AMS major) focuses on the diversity of cultures that come together in the United States, addressing issues of race, gender, class, religion, ethnicity, sexual identity, and other social categories. It provides the equivalent of an ethnic studies track.
Students must select and take 15 semester hours with at least 12 hours at the 200 level and above, incorporating at least 3 different disciplines, from among the following courses.
Courses for Diversity and Difference Area of Concentration

| Course | Title | Hours |
| --- | --- | --- |
| ATH 185 | Cultural Diversity in the U.S. | 3 |
| ATH 303 | Native American Culture | 4 |
| ATH 304 | Contemporary Issues in Native American Life | 3 |
| ATH 364 | Language and Culture in Native North America | 3 |
| ATH 476 | Environment and Aging | 3 |
| BWS 151 | Introduction to Black World Studies | 4 |
| BWS 427 | Feminism and the Diaspora: U.S. Women of Color | 3 |
| COM 281 | Mediated Sexualities | 3 |
| REL/AMS 241 | Religions of the American Peoples | 3 |
| REL/AMS 242 | Religious Pluralism in Modern America | 4 |
| REL/AMS 442 | Religion, Society, and Culture in New England | 4 |
| DST 247 | Rhetoric of Disability Rights | 3 |
| ECO 131 | Economic Perspectives on Inequality in America | 3 |
| EDL 282 | Cultural Studies, Power, and Education | 3 |
| EDL 334 | Youth Subcultures, Popular Culture, and the Non-Formal Education | 3 |
| EDL 401 | Cultural Studies and the Complexity of Empowerment | 3 |
| ENG 162 | Literature and Identity (U.S. focus) | 3 |
| ENG 202 | Varieties of English: Dialect Diversity and Language Change | 3 |
| ENG 232 | American Women Writers | 3 |
| ENG 237 | GLBTQ Literature | 3 |
| ENG 248 | Asian American Literature | 3 |
| ENG/LAS 254 | Latino/a Literature and the Americas | 3 |
| ENG 271 | Cultures and Literature of the American South | 3 |
| ENG/BWS 336 | African American Writing, 1746-1877 | 3 |
| ENG/BWS 337 | African American Writing, 1878-1945 | 3 |
| ENG/BWS 338 | African American Writing, 1946-Present | 3 |
| ENG 348 | Ethnic American Literatures | 3 |
| ENG 390 | Studies in American Regionalism | 3 |
| ENG 440 | Major English and American Writers * | 3 |
| FSW 206 | Social Welfare: Impact on Diverse Groups | 4 |
| FSW 261 | Diverse Family Systems Across the Life Cycle | 3 |
| FSW 309 | Social Welfare Policy II | 3 |
| FSW 362 | Family Poverty | 3 |
| FST 206 | Diversity and Culture in American Film | 3 |
| GEO 201 | Geography of Urban Diversity | 3 |
| GEO/BWS 455 | Race, Urban Change, and Conflict in America | 3 |
| GER 151 | The German-American Experience | 3 |
| GTY 154 | Aging in American Society | 3 |
| GTY 463 | Gender and Aging | 3 |
| GTY 472 | Race, Ethnicity and Aging | 3 |
| HST 111 | Survey of American History, Colonial Period to Reconstruction | 3 |
| HST 112 | Survey of American History, Reconstruction to Present | 3 |
| HST 221 | African-American History | 3 |
| HST 371 | Native American History to 1840 | 3 |
| HST 372 | Native American History Since 1840 | 3 |
| HST/AMS 382 | Women in American History | 3 |
| HST 386 | Race in U.S. History | 3 |
| HST/AMS 392 | Sex and Gender in American Culture | 3 |
| HST 395 | The American South to 1877 | 3 |
| HST 396 | The American South Since 1877 | 3 |
| HST/AMS 397 | American Environmental History | 3 |
| HST 431 | The U.S.-Vietnam War | 3 |
| HST 450 | Topics in Women's History * | 3 |
| KNH 279 | African Americans in Sport | 3 |
| KNH 378 | Sport, Power and Inequality | 3 |
| KNH 475 | Women, Gender Relations, and Sport | 3 |
| LAS 254 | Latino/a Literature and the Americas | 3 |
| LAS 260 | Latin America in the United States | 3 |
| LAS 478 | Media and Politics in Latin America and the Caribbean | 3 |
| MUS 285 | Introduction to African American Music | 3 |
| MUS 385 | The Roots of Black Music: Blues, Gospel, and Soul | 3 |
| MUS 386 | The History and Development of Hip Hop Culture in America | 3 |
| POL 142 | American Politics and Diversity | 4 |
| POL 159 | U.S. Identity Politics | 3 |
| POL 347 | Women and the Law | 3 |
| POL 357 | Politics of Organized Interests | 3 |
| SOC 141 | Multiculturalism in the U.S. | 3 |
| SOC 152 | Social Relations and U.S. Cultures | 4 |
| SOC 203 | Sociology of Gender | 3 |
| SOC 221 | Human Sexuality | 3 |
| SOC 318 | Sociology of Aging and the Life Course | 3 |
| SOC/BWS 348 | Race and Ethnic Relations | 3 |
| SOC 372 | Social Stratification | 3 |
| SOC/BWS 448 | African-American Experience | 3 |
| SPA 211 | Deaf Culture and Community | 3 |
| WGS 201 | Introduction to Women's Studies | 3 |
| WGS 301 | Women and Difference: Intersections of Race, Class, and Sexuality | 3 |
* Contingent on semester topic