Popular Culture, Media, and Consumerism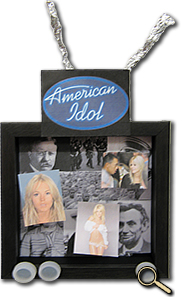 This area of concentration (for the AMS major) focuses on consumer culture, popular culture, and mass media. It addresses issues of representation, visual culture, and the marketplace.
Students must select and take 18 semester hours with at least 12 hours at the 200 level and above, incorporating at least 3 different disciplines, from among the following courses.
Courses for Popular Culture, Media, and Consumerism Area of Concentration

| Course | Title | Hours |
| --- | --- | --- |
| COM 143 | Introduction to Media | 3 |
| COM/FST 205 | American Film as Communication | 3 |
| COM/FST 206 | Diversity and Culture in American Film | 3 |
| COM 215 | Media History | 3 |
| COM 354 | Media and Society | 3 |
| COM 447 | Mass Media Criticism | 3 |
| CMS 201 | Introduction to Comparative Media | 4 |
| CMS 301 | Comparative Approaches to Media Studies | 3 |
| EDL 282 | Cultural Studies, Power, and Education | 3 |
| EDL 334 | Youth Subcultures, Popular Culture, & Non-Formal Education | 3 |
| ENG/FST 235 | Classics of Film * | 3 |
| ENG/FST 350 | Topics in Film * | 3 |
| FST 146 | Media Aesthetics | 3 |
| FST 201 | Intro to Film Criticism and History | 3 |
| FST/ENG 236 | Alternative Traditions in Film * | 3 |
| FST/HST 250 | History and Popular Culture * | 3 |
| FST/HST 252 | Representations of History in Film and Video * | 3 |
| HST/AMS 379 | U.S. Consumerism, 1890 - Present | 3 |
| IMS 201 | Information Studies in the Digital Age | 3 |
| KNH 276 | The Meaning of Leisure | 3 |
| KNH 279 | African Americans in Sport | 3 |
| KNH 378 | Sport, Power and Inequality | 3 |
| KNH 475 | Women, Gender Relations, and Sport | 3 |
| MUS 135 | Understanding Jazz, Its History and Context | 3 |
| MUS 385 | The Roots of Black Music: Blues, Gospel, and Soul | 3 |
| MUS 386 | History & Development of Hip Hop Culture in America | 3 |
| POL 220 | Movies and Politics | 2 |
| POL 356 | Mass Media and Politics | 3 |
* Contingent on semester topic