About International Studies
Miami has one of the nation's oldest majors in International Studies (ITS). ITS is a program in the Department of Global and Intercultural Studies and offers a multidisciplinary major covering:
history
economics/business
geography
political science
language studies
area studies
The distinctive nature of our program is based on:
the language requirement (3-4 years)
integrative nature of the coursework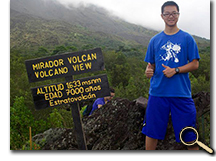 ITS is at its heart an interdisciplinary approach to studying the world. We believe that most global problems and issues are too complex to be understood through a single disciplinary perspective. Students therefore take a series of courses from many academic departments. They learn about the world through a multiplicity of lenses. All of our students study abroad.
Our Goal
We strive to give students a solid liberal arts background in conjunction with an international emphasis and foreign language skills.