Major (for students declaring the major in Fall 2017 or later)
The double concentration option for international students is being phased out of the ITS major. Any new major declaration must be made by May 21, 2018 in order to qualify for the double concentration in lieu of studying an additional language. Any international student who declares the ITS major on May 22, 2018 or later will be required to complete the language requirement (cannot be their native language).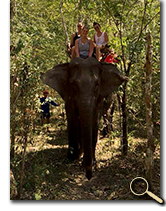 Requirements for students who entered university before Fall 2017
Note: Students have some flexibility in satisfying the following requirements. In addition, elective hours can be utilized to acquire more knowledge in a specialized field leading, for example, to an area studies minor or to becoming proficient in a 2nd foreign language. The student may also pursue work in a related discipline that might result in a "double major" such as ITS and Economics. Students who complete a 2nd major or a minor automatically fulfill the Miami Plan thematic sequence requirement. Most credits earned while studying abroad apply directly toward the degree.
If you still have questions about the ITS major, please visit our FAQ.
Requirements
The Major for BA in International Studies has 4 sets of requirements:
Interdisciplinary Core
(24 hours, plus additional hours)
Students must take:
ITS 201 - Introduction to International Studies (3 hours)
ITS 202 - Writing Policy Analysis (3 hours; ITS 201 is a prerequisite to this course)
Students must take 3 of these baseline courses (9 hrs)*:
GEO 378 - World Political Geography (3 hours)
POL 271 - World Politics (3 hours)
HST 296 - World History Since 1945 (3 hours)
ITS/ATH 301 - Intercultural Relations (3 hours)
or
GIC 301 - Approaches to Global and Intercultural Studies: Globalization and Belonging (3 hours)
* POL 271 is required for all students in the Conflict, Peace and Diplomacy concentration; those students will take all 4 of these baseline courses.

Students must take 1 of these courses**:
ITS 302 - Problems of Non-Western Societies (3 hours; ITS 201 and 202 are prerequisite)
ITS 365 - Applied Topics in International Studies (3 hours; ITS 201 and 202 are prerequisite)
** It is strongly advised that students complete ITS 202 and the baseline courses before enrolling in these 300-level courses; see the program advisor. Select the 300-level course which best fits your interests and your concentration.

Students must take†:
ECO 344 - International Economics (3 hours)
or
ITS 333 - Global Development and Inequality (3 hours)
† ECO 201 - Microeconomics and ECO 202 - Macroeconomics must be taken before registering for ECO 344 or ITS 333. These need not be taken at Miami and can be transferred from other institutions. However, a solid background in micro- and macro-economics is essential to do well in ECO 344.

As a graduating senior then take‡:
ITS 402 - Senior Capstone in International Studies (3 hours)
‡ All students must be graduating seniors for any ITS 402 course to count as the capstone requirement.
Study Abroad
(1 semester)
All students earning the BA in International Studies must spend at least 1 semester in a study abroad program. Many of our students spend additional semesters abroad and use these to better develop their language proficiencies.
Learn more about Miami's many study abroad opportunities.
Language Requirement
(12 hours)
Spanish, French, German, Russian, Chinese, and Japanese require 12 hours at the 300 level or above.
All other languages require 6 hours at the 300 level or above. All courses must be taken in the target language. Courses in translation or taught in English are not acceptable.
Many students earn upper level language credits while studying abroad.
Concentration Requirement
(9 hours)
Take at least 9 hours from at least 2 different disciplines in your chosen concentration.
Many students earn concentration credits while studying abroad.
Choose either a functional concentration or a regional concentration:
Functional Concentrations
Regional Concentrations