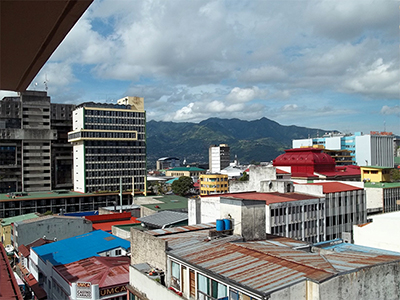 Buildings in San Jose, Costa Rica
Students who have completed at least 3 semester hours of LAS Program Requirements or Core Courses may design an Independent Study in LAS, working with a member of the LAS Committee. The study should explore relevant topics/literature in Latin American Studies; integrate reading, writing and critical thinking; involve open discussions with a mentor; and apply sound research methods/techniques.
Independent Study can lead to a major paper, video, research poster or presentation, and it can encompass cultural immersion and on-the-ground participation in Latin American contexts, including study at language schools, mission work, internships, or other. Those students who wish to write a major integrative paper in Latin American Studies may do so under the rubric of LAS 477, with 3-4 credits, which fulfills Program Requirement 1b.