Dr. Theresa Kulbaga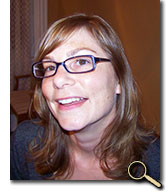 Dr. Kulbaga is an Associate Professor in the Department of English and an Affiliate of the American Studies Program and the Women's, Gender and Sexuality Studies Program. She teaches on Miami's Hamilton campus.

My role on the Advisory Council for the Hamilton [Ohio] Girls Inc. program exemplifies my belief in feminist outreach and engagement.

"In 2010, I helped the YWCA establish Girls Inc. in Butler County. Girls Inc. is a national education and advocacy organization with a mission to inspire 'all girls to be strong, smart, and bold' and a social vision of 'empowered girls and an equitable society.' These programs include:
economic literacy
(how to save and invest)
media literacy
(critical analysis of gendered media images)
Friendly PEERsuasion
(focused on substance abuse and peer pressure)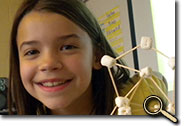 "With the help of volunteers from Miami University's Oxford and Hamilton campuses, Girls Inc. now runs afterschool programs for 45 students in two Hamilton elementary schools. We have also:
organized and offered an 'Empowering Girls' conference for 25 girls (April 30, 2011)
developed and facilitated a summer program for 15 girls
secured 6 grants
bestowed Strong, Smart, and Bold Awards to 4 girls from the community
"I feel that these mutually beneficial activities enrich my classroom, the wider community, and ultimately the profession of teaching, as evidenced by my work on humanitarian life narratives and transnational feminisms."
To volunteer, please call 513-856-9800.
[October 2011]