Over-the-Rhine Design Build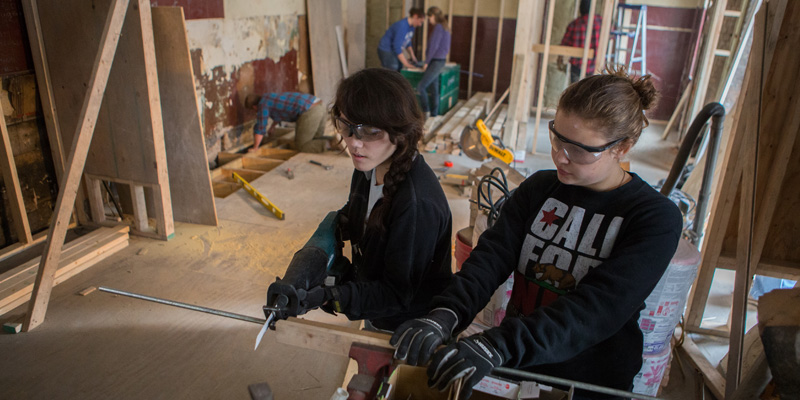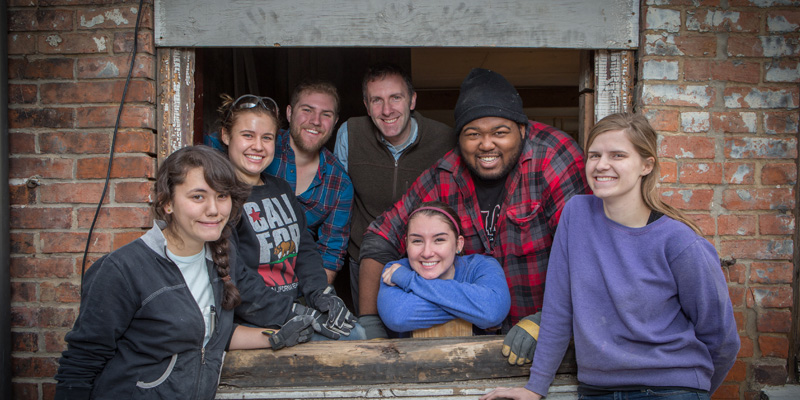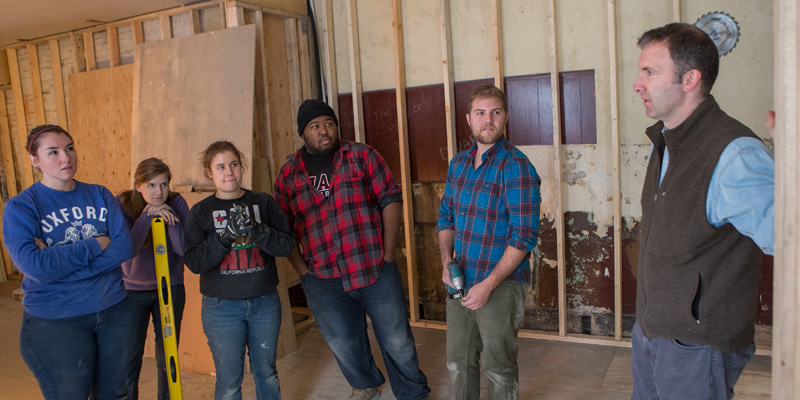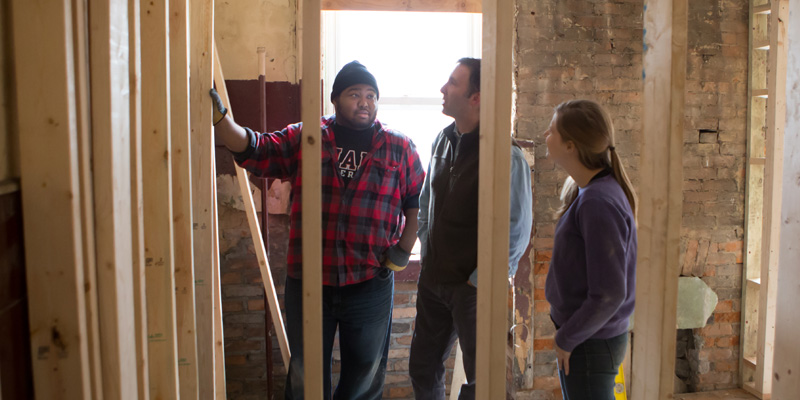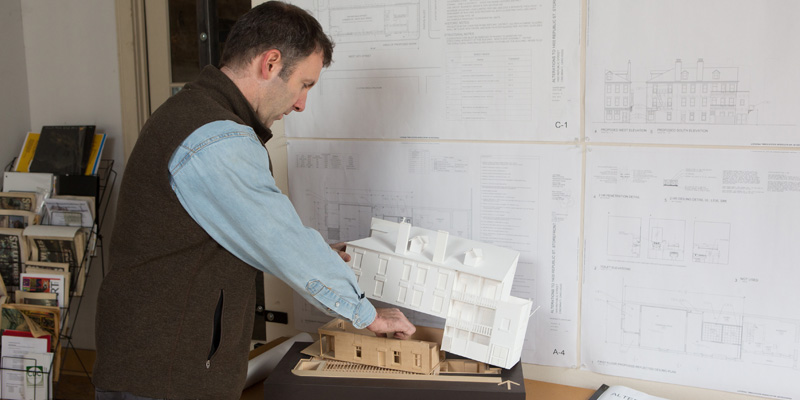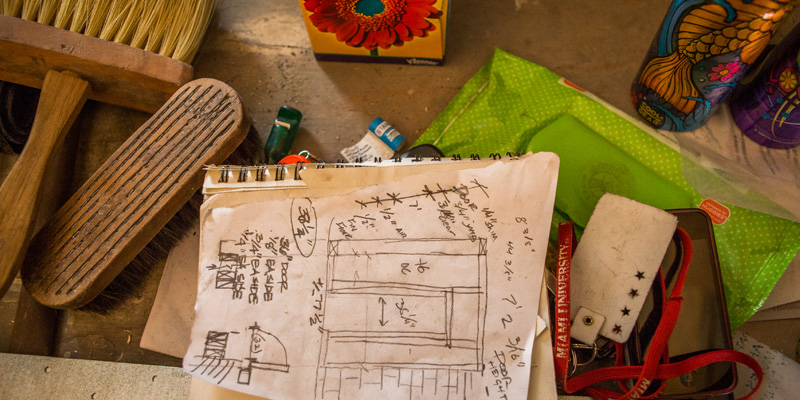 An Opportunity for Architecture Majors
Offered Every Summer
The design-build studio is involved with reuse and renovation in the Over-the-Rhine historic district. Students interact with community members, consultants, code officials, and material suppliers during the design-build process. The six-week program creates a well-rounded experience where students engage with the community on many levels—as designers, advocates, and neighbors.
---
Miami's Over-the-Rhine Partnership
Listed on the National Register of Historic Places, Over-the-Rhine is Cincinnati's oldest neighborhood. It is also the poorest; its residents are predominantly people of color; and it was the site of racial unrest in 2001.
Since 1981, the Department of Architecture's Center for Community Engagement has established collaborations between Miami University and community groups in Over-the-Rhine. The Center's mission is twofold. First, it collaborates with and assists community-based organizations in alleviating poverty and resisting displacement. Second, it develops an academic setting that includes service-learning in an unfamiliar socio-cultural context. The goal is to enhance social, political, and economic awareness in this controversial urban setting.
Based upon our long-term relationship with the Over-the-Rhine People's Movement, the Center has developed four practices: Design/Build, Agit-Props, Community Assistance, and Community Advocacy. All focus on promoting democratic, equitable development strategies for low-income, workers, families, and people of color.