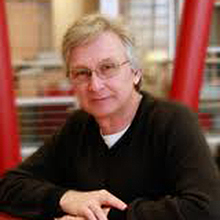 Ron Stevens attended Western Kentucky University before transferring to Winona School of Photography in Chicago where he received training to be a commercial photographer. Ron has always been involved in photographic education, teaching at photography schools, developing and leading photography excursions and has created in-house photography training programs for several Mid-west companies, including Monarch Marking, Pitney Bowes, Jarco Rubber and others.
He owned and operated a commercial photography studio for 20 years and a professional digital imaging lab specializing in fine art printing.
Ron is a member of the Society for Photographic Education and National Association of Photoshop Professionals. He has been part of several regional exhibits and has had 15 images chosen for exhibition by the Professional Photographers of America as well as twice receiving the Hoosier Award from Indiana for outstanding photography and being named one of the top 5 photographers in the state of Ohio in 1985. He has images in private collections across the country and continues to do commercial photography that is used in national advertising campaigns.
Stevens has been the director of CraftSummer art workshop program at Miami since 2000 and considers it to be one of the most rewarding experiences of his professional career. In 2012 he expanded his responsibilities to include the Director of the Art Center in Phillips Hall.
Email: stevenr@miamioh.edu