Contemporary Art Forum: ART 281 Lecture Series
Miami University Contemporary Art Forum
Room Art 100 (unless otherwise noted)
---
Thursday September 2, 5:50PM: Leonardo Kaplan
How Real?
The artist will be discussing his most current exhibition, Artificial Recognition on view at Basket Shop Gallery in Cincinnati, Ohio. There will also be an overview of previous shows and works, and installations that contextualize his thematic concerns with aesthetics, ethics, and the politics of artistic production and consumption. Leonardo Kaplan (b.1985) is a working artist in Chicago. He has exhibited in Seattle with Specialist Gallery. In Chicago with New Capital Projects and The Graham Foundation. In Berlin at the Freies Museum, and in Miami at the NADA Art Fair with ACRE projects.
---
Thursday September 16, 5:50PM: Mark Dion: Young Sculptors Juror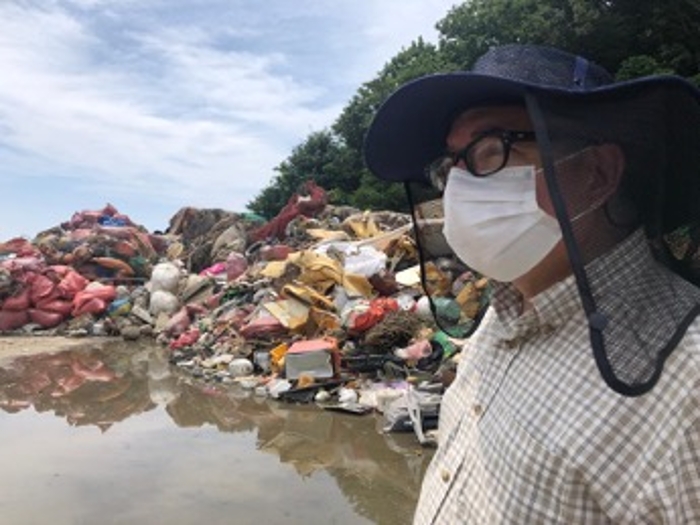 Our 2021 Young Sculptors Competition juror, Mark Dion is an artist of national and international renown. He received a BFA and an Honorary Doctorate from the University of Hartford, School of Art and attended the Whitney Museum of American Art's Independent Study Program. Dion's work examines the ways in which dominant ideologies and public institutions shape our understanding of history, knowledge, and the natural world. "The job of the artist," he says, "is to go against the grain of dominant culture, to challenge perception and convention." Appropriating archaeological and other scientific methods of collecting, ordering, and exhibiting objects, Dion creates works that question the distinctions between "objective" ("rational") scientific methods and "subjective" ("irrational") influences. By locating the roots of environmental politics and public policy in the construction of knowledge about nature, Mark Dion questions the authoritative role of the scientific voice in contemporary society.
One of the featured artists in Season 4 of Art21, Dion has received numerous awards, and has had major exhibitions at Miami Art Museum; the Museum of Modern Art, New York; the Aldrich Contemporary Art Museum, Ridgefield, Connecticut; and Tate Gallery, London. Neukom Vivarium, a permanent outdoor installation and learning lab for the Olympic Sculpture Park, was commissioned by the Seattle Art Museum.
---
Thursday September 23, 5:50PM: Kahlil Irving
Winner of the Young Sculptors award 2020: Timelines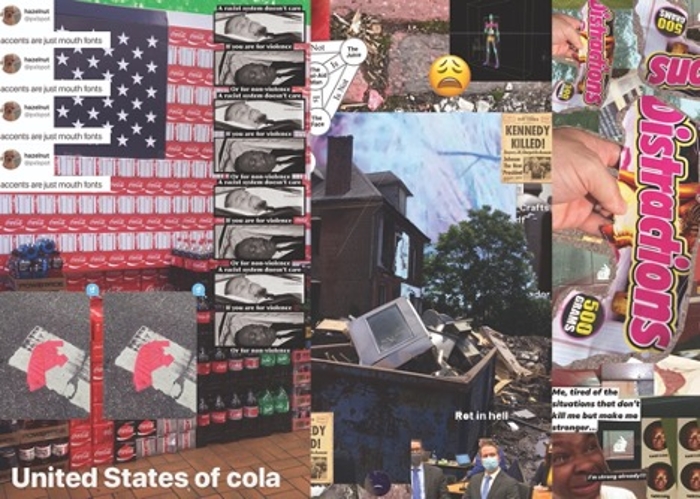 Artist Kahlil Robert Irving is the 2019 Young Sculptors Competition Yeck Purchase Award winner as chosen by 2019 juror, Don Desmett. In the exhibition, (Timelines), the work interpolates the artist's archive of digital images and how the reality of the use of technology has continued to interfere with understanding of signs, symbols, and narrative. Politically the work touches on a range of content. Pushing back on the perpetrator of violent crimes against Black Americans, Irving highlights power structures that are unevenly balanced in this country and uses the work to give multiple avenues into deciphering why that may be. There are many points of entry and small places of rest within the work. Instead of us moving our fingers to slide up and down social media feeds, as the viewer we will move around this wall as an extension of that action. A slow glance or a speedy walk through gets to the gesture of contemporary digital media experience. Currently residing in St. Louis, Irving will be one of the forty artists from around the world, in the 2021 New Museum Triennial: Soft Water Hard Stone, New York, in late October 2021.
---
Thursday September 30, 5:50PM: Joomi Chung
Image-Space / Memory-Space
Joomi Chung's work explores the idea of image as a visual field, a physical site, and an indeterminate zone of memory. Her ink drawings, installations, and time-based projects can be seen as a continuously evolving and intertwined abstract landscape made of a combination of objective representation and subjective experience of events and places.
Joomi Chung is a Korean-American artist based in Ohio. Her work has been exhibited at national and international venues including Urban Institute of Contemporary Art, Grand Rapids, MI; Alice F. and Harris K. Weston Art Gallery in the Aronoff Center for the Arts, Cincinnati, OH; Urban Arts Space, Ohio State University, Columbus, OH; Hangaram Museum at the Seoul Art Center, South Korea; and SOMA Drawing Center, Seoul, South Korea. Currently she is an Associate Professor of Art at Miami University in Oxford, Ohio.
---
Monday October 4, 7:00PM: Dr. Wanda Knight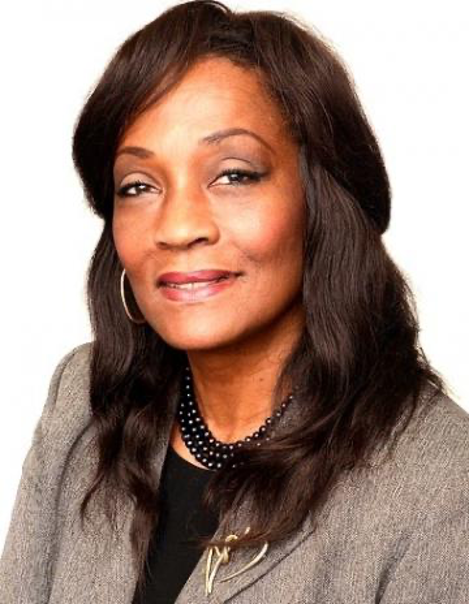 Wanda B. Knight, Ph.D., is an Associate Professor of Art Education and Women's, Gender & Sexuality Studies and Professor-in-Charge of Art Education. Besides university level teaching both online and in residence, she has taught all grade levels (PreK–12), in vastly different locations' counting rural, urban, suburban, and United States Department of Defense schools' in both the United States and overseas. She has also served as a principal of both elementary and secondary public schools and as registrar and curator of an art museum. Moreover, she teaches, presents, and leads workshops and seminars that foster diversity and support fair, ethical, and inclusive teaching and learning environments. Serving as an expert diversity consultant to educational organizations, businesses, and a Fortune 500 Company, her teaching, research, and leadership knowledge and skills are informed through global travels and from scholarly pursuits that have allowed her to cross borders of technologies, disciplines, and institutions.
---
Thursday October. 14, 5:50PM: Robert Wolfe *Sponsored by Miami Art Museum*
Professor Emeritus and Sarojini Johnson, Alumna (Printmaking): Reflections
Robert Wolfe and past student Sarojini Johnson (MFA '84) will reflect on their relationship as student and mentor. They will also talk about their past and present artistic practices. Ann Taulbee (BFA '81), Director of Hiestand galleries, will serve as the moderator for this conversation. This event is planned in conjunction with the Contemporary Art Forum, a seminar course highlighting contemporary art practices. 
Thursday October. 21, 5:50PM: Logann Dandridge
Suspended Animation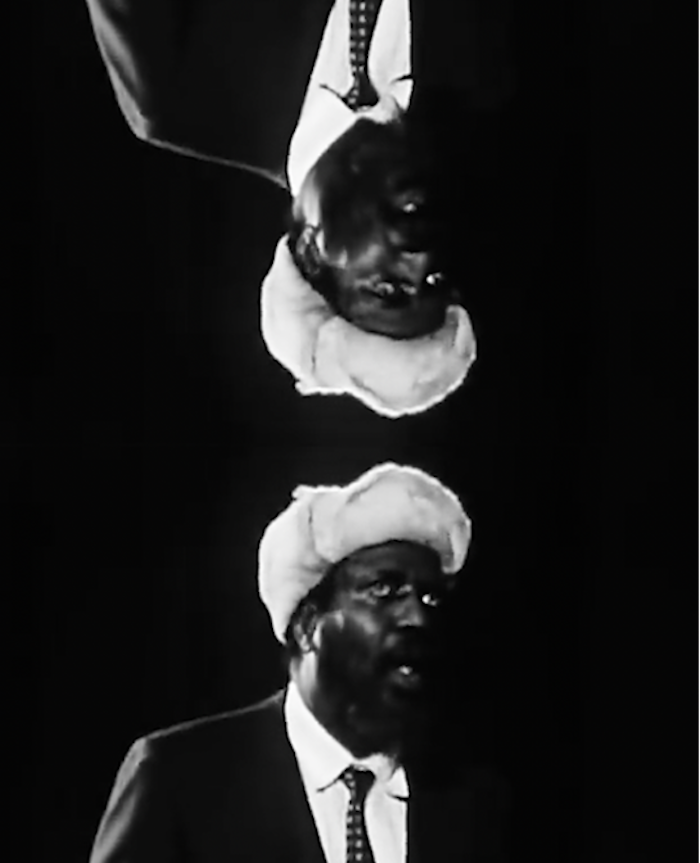 At this present time, I'm thinking about what Curtis Mayfield did for D'Angelo's harmonies, Allen Iverson's cornrow braids, and the rusted Ford pickup truck at my late-grandfather's house in Virginia. In a 2018 performance Erykah Badu sang "remembering is good as long as it doesn't lead to fear." The following conversation will use rhythm as a research method to ruminate on the vastness of the memorial pathways Badu references - how trauma travels through space and time, how it can be revealed, inherited, and disrupted.
Logan Dandridge is a moving image artist from Richmond, Virginia whose films interrogate various histories through the poetics and aesthetics of experimental cinema. Recent projects include research and exhibition collaborations with The Anderson Center, Miami University, Red Bull Arts Detroit, and the Barcelona Contemporary. He received his BA from the University of Virginia and his MFA in Studio Art from the University of Oxford. Themes explored by his practice are the convergence of theology and rhythm, and space, Black mythology, autobiography, and performance. Currently, Dandridge is an Assistant Professor of Film and Video at Syracuse University.
Thursday November 4, 5:50PM: Autumn Bland *Virtual*
Portraits of a Pandemic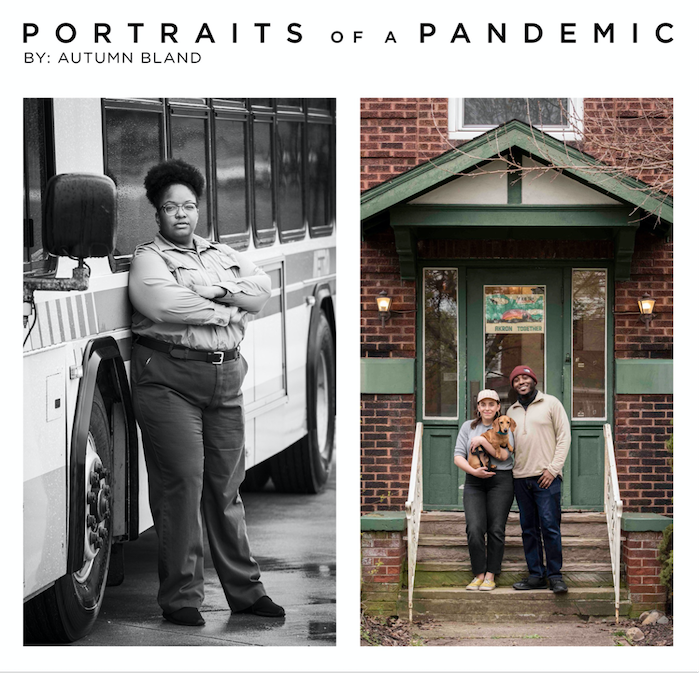 Portraits of a Pandemic documents the duality of life that the COVID-19 pandemic created among those with essential jobs and those staying home. With the "Stay At Home" order from Ohio's Governor, Mike DeWine, life changed drastically for many people. Only the essential businesses remained open, while others were forced to close up shop. The pandemic and this project evolved. A summer full of COVID-19 cases and civil unrest led this series to become a more expansive representation of the community with many more stories to share. Ultimately, Portraits of a Pandemic was created to build a virtual community and help its members feel seen, while providing a silver lining by showing how others are weathering the pandemic.
Autumn Bland is an Akron-based producer and photographer. She earned her BFA in photography from The University of Akron, Myers School of Art in 2010. Currently she works for a commercial production company. Autumn has a passion for photographing people and learning about their lives. She has traveled nationally and internationally to capture their stories.
Thursday November 11, 5:50PM: Lorena Molina
A Balancing Act on Home, Art, and Academia: A Reckoning from the Margins
This lecture discusses the intersections and challenges of making a home and a place for myself as an Artists and Academia from the margins. Lorena Molina is a Salvadoran multidisciplinary artist and educator. She is an Assistant Professor of Art at the University of Cincinnati. Through the use of photography, video, performance and installation, she explores identity, intimacy, pain, and how we witness the suffering of others.
Thursday November 18, 5:50PM: Breanne Trammell *Virtual*
Slow Burn
Breanne Trammell is an artist, amateur archivist, non-musician, and snack enthusiast. She holds an MFA in printmaking from Rhode Island School of Design. Her work has been exhibited widely in spaces and places that include: cybermesa, Highpoint Center for Printmaking (Minneapolis, MN), Colpa Books & Video (San Francisco, CA), Mrs. (Maspeth, NY), and MGCL International Centre of Graphic Arts (Ljubjana, Slovania). Originally from California, She currently lives and works in Fayetteville, AR where she is an Assistant Professor of Studio Art at the University of Arkansas.