Contemporary Art Forum: ART 281 Lecture Series
Spring 2018
All talks Thursday 5:50 p.m.–7:05 p.m. in ART 100 (unless otherwise noted)
February 1: Michelle Grabner
2018 Young Painters Competition Juror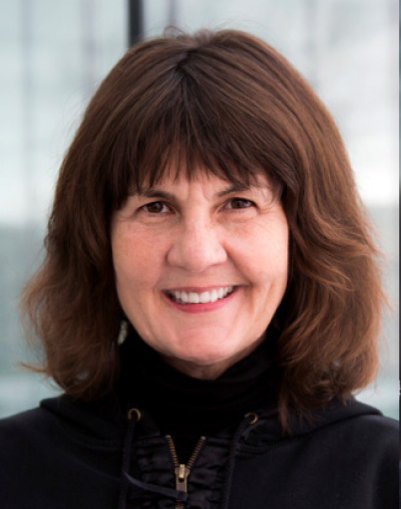 Michelle Grabner is an artist, a writer, and a curator based in Wisconsin. She is the Crown Family Professor of Art at the School of the Art Institute of Chicago where she has taught for twenty years.
In 2009 Grabner and Brad Killam opened The Poor Farm in rural Wisconsin. The Poor Farm is dedicated to annual historical and contemporary exhibitions, lectures, performances, publications, screenings and alternative free pedagogical programs.
---
February 8: C. Jacqueline Wood
The Structures of Media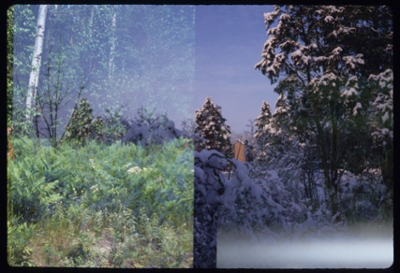 Artist C. Jacqueline Wood presents a short talk titled The Structures of Media, exploring how she considers questions of form and content in her creative process.
Wood lives and works in Cincinnati, OH. She is the founder and director of The Mini Microcinema in Cincinnati, Ohio and runs a small production company called Golden Hour Moving Pictures. Her film, video, and installation work has been shown in Ann Arbor, Cincinnati, Chicago, Grand Rapids, and Los Angeles
---
February 15: Matt Wedel
Matt Wedel
Flower tree, 2015
Using landscape as a platform to begin working, Matt Wedel approaches creating as if the possibilities were limitless, weightless, and immediate. He works amongst this landscape both from imagination as well as from historical influences.
Matt Wedel has a MFA from California State University, Long Beach. His work has been exhibited extensively throughout the U.S. and Europe. He currently lives and works in Athens, Ohio.
---
February 22: Rebecca Morgan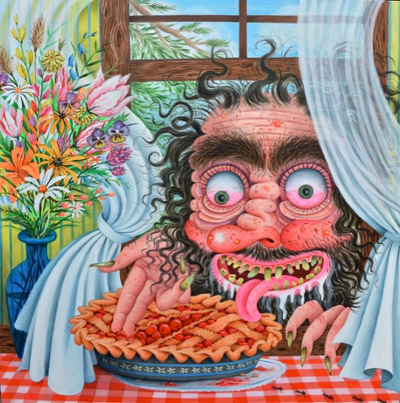 Pie Stealer, 2017
Rebecca Morgan is from central Pennsylvania, and her paintings, drawings, and ceramics emanate from stereotypes of rural Appalachia. Humorous, benevolent, and savage at turns, her characters touch on truths about poverty, addiction, and off-the-grid living, as well as idealizations of uncultured country life.
As an on-and-off-again New Yorker, Morgan represents the ultimate insider/outsider point-of view, embracing and critically distancing herself from her origins. Her talk will include conversations about studio practice, decision making and navigating life as an artist.
---
March 8: Mark Dejong
Architecture, Housecraft, or Art?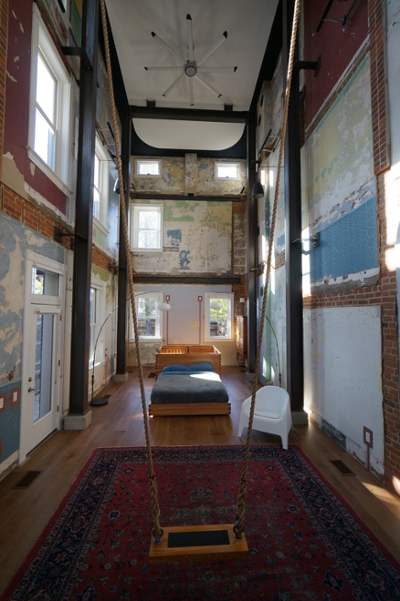 Swing House, 2017
Mark deJong will revisit his journey both in art school and his residential construction career, which equally inform the work he is presently making as a 'house' artist. The Swing House will be showcased as the logical marriage of this journey.
Mark deJong was born in the Netherlands and raised in Southern Ohio.
---
March 29: Shinji Turner-Yamamoto
Kunstkammer (Cabinet of Curiosities)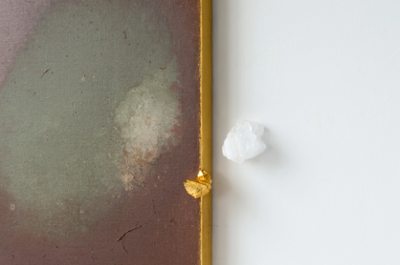 Constellaria, 2014
Shinji Turner-Yamamoto is a Japanese-born U.S.-based artist known for paintings, sculptures, and installations employing elemental materials such as trees, fossils, and minerals, creating profound viewer connections with nature. He works with identifiable imagery to encourage humanity to encounter the essential in nature and time in new and unexpected ways and is committed to using historic and natural elements in his work as meditations on the environment.
---
April 12: Melissa Vogley Woods
Experimental Paths Towards Painting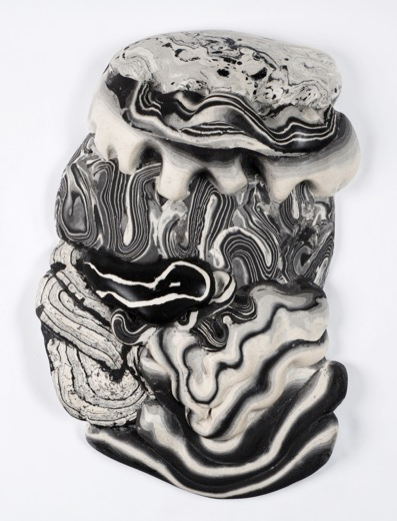 Untitled form 8, hydrocal, pigments, 2017
Melissa Vogley Woods will talk about her practice that takes experimental paths towards painting. From video to sculpture and back again to paint on canvas Vogley Woods work investigate themes of sexuality, power and the personal. Her work considers abstraction as the construct for both the images based work and gestural performative videos.
Friday, April 20: Mandatory Field trip to Cincinnati contemporary art venues
6:00 p.m.-10 p.m.
---
April 26: Rob Robbins
It Doesn't Get Any Easier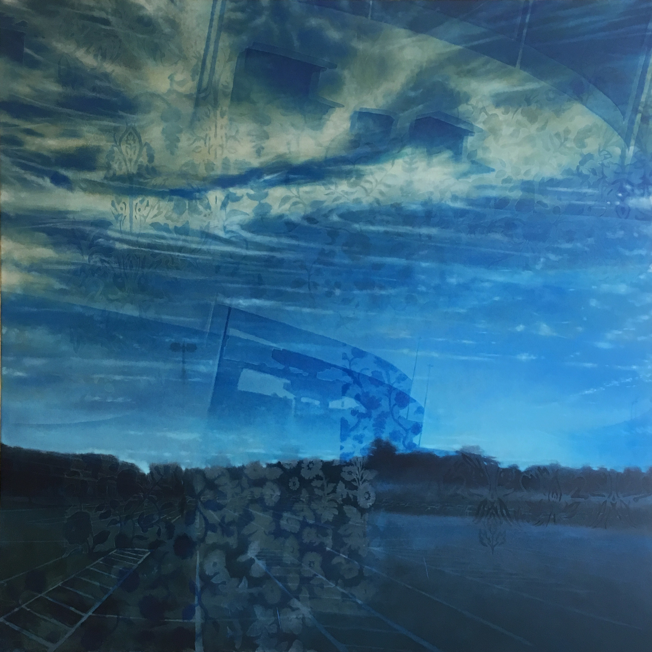 A brief discussion through the lens of his own work of how artists evolve and develop their work over time, along with suggestions for recognizing the value in one's own work, one's contribution as an artist, and the establishment of artistic criteria. Robert Robbins is an internationally exhibited visual artist who explores issues of social, political and environmental conflict through landscape as subject. His art, which takes the form of large scale paintings, on the surface appears straight-forward, but on closer inspection leaves the viewer to contemplate their position in the world.
Robbins received his MFA in Painting/Printmaking from Yale University and his BFA in Fine Arts from the Columbus College of Art and Design. He is currently serving as Chair of Miami's Department of Art.