Application from High School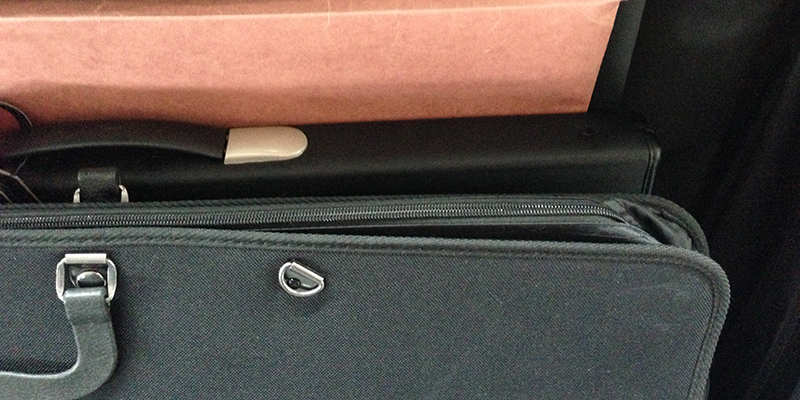 Art and Architecture History
This is an interdepartmental major coordinated by the Departments of Architecture + Interior Design and Art in the School of Creative Arts and the Department of Classics in the College of Arts and Science. Admission to the Art and Architecture History program does not require a portfolio review. Visit the Office of Admission to apply.
---
Art Education, Studio Art, and Pre-Graphic Design
The admission process for Art Education, Studio Art, and the Pre-major in Graphic Design within the Department of Art includes submission of a portfolio of digital images of recent work for review by the art faculty. The purpose of the review is to assess the applicant's artistic potential. The portfolio should consist of 12 to 15 digital images of recent work. Please see Portfolio Requirements for the detailed requirements of the portfolio review or contact the Department of Art. For information about admission to the graphic design program, please see Graphic Design.
We use the website Slideroom for submission of artwork for review. Please visit this site to upload your work. There are instructions on the site. We can also accept jpegs on a CD mailed to the Art Office. Please see Portfolio Requirements for more information.
---
Graphic Design Second-Tier Portfolio Review
In addition to the entrance portfolio review required by the Department of Art, a graphic design portfolio review is required mid-spring semester during the first-year following ART111 and ART121, and concurrent with ART171 and ART122. Students wishing to apply for the major must also take ART151 What is Graphic Design? during either the first or second semesters.
Employing an interview format, the review will assess the quality of work produced in the first two semesters, academic performance (overall GPA and GPA in major), and personal commitment and attitude. A limited number of students are admitted each year (approximately fifteen to twenty). Students' work may also be reviewed at the close of the second-year. Regardless of grades, a student may be denied further registration in the graphic design program if the faculty conclude this is in the student's best interest. If students have any questions specific to the Graphic Design curriculum they are encouraged to talk to the faculty in that program.
The Miami University Bulletin series is the official source of information about the programs and courses of study offered at Miami University.