Visual Resources Collection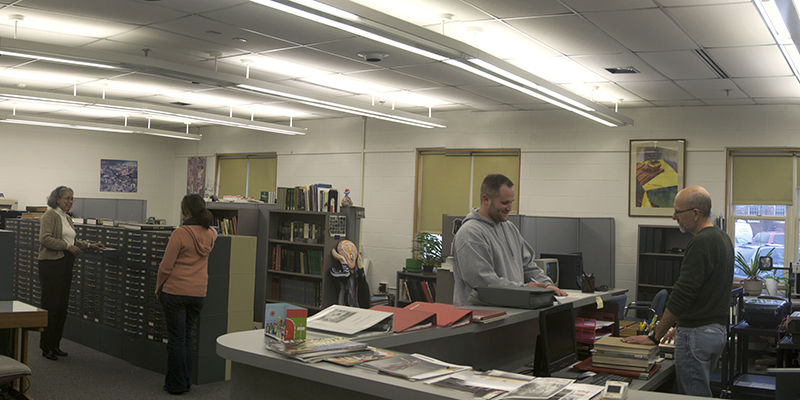 The available resources of the Art and Architecture Visual Resources Collection include over 20,000 digital images; DVDs and videos; 200,000 35mm slides; study photograph collections; audio visual equipment; computers; a workroom for copy photography; and slide viewing tables. Students and faculty have access to the VRC during business hours, and may borrow equipment.
Because of copyright considerations, our visual materials may not be duplicated in any manner.
Location: 130 Art Building
Hours: Monday-Thursday 9:00AM-12:00PM and 12:30PM-4:30PM
Phone: 529-7420