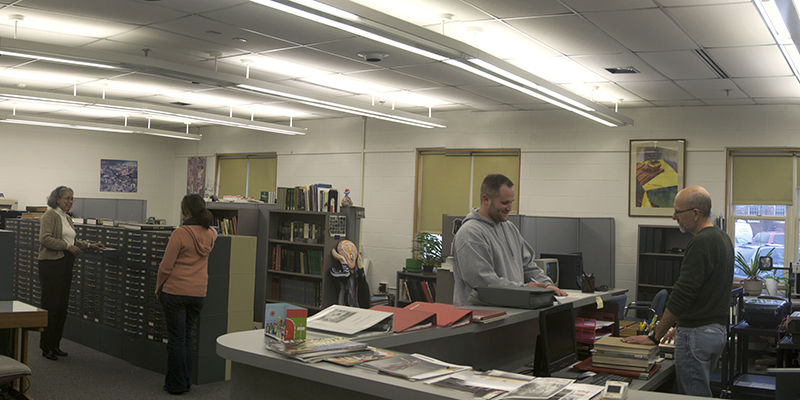 The Visual Resources Center (VRC) supplies resources for scanning and photo documenting artwork, as well as audiovisual and photographic equipment available for student, staff, and faculty checkout. 
To schedule a photo documentation appointment or for further information, email Billy Simms, Manager, Visual Resources Center.
Location: 130 Art Building
Hours: 
Monday and Wednesday: 9:00 a.m.-12:30 p.m. & 1:00 p.m.-3:30 p.m.
Tuesday and Thursday: 9:00 a.m.-6:00 p.m.
Friday: 9:00 a.m.-2:00 p.m.
Phone:  529-7420