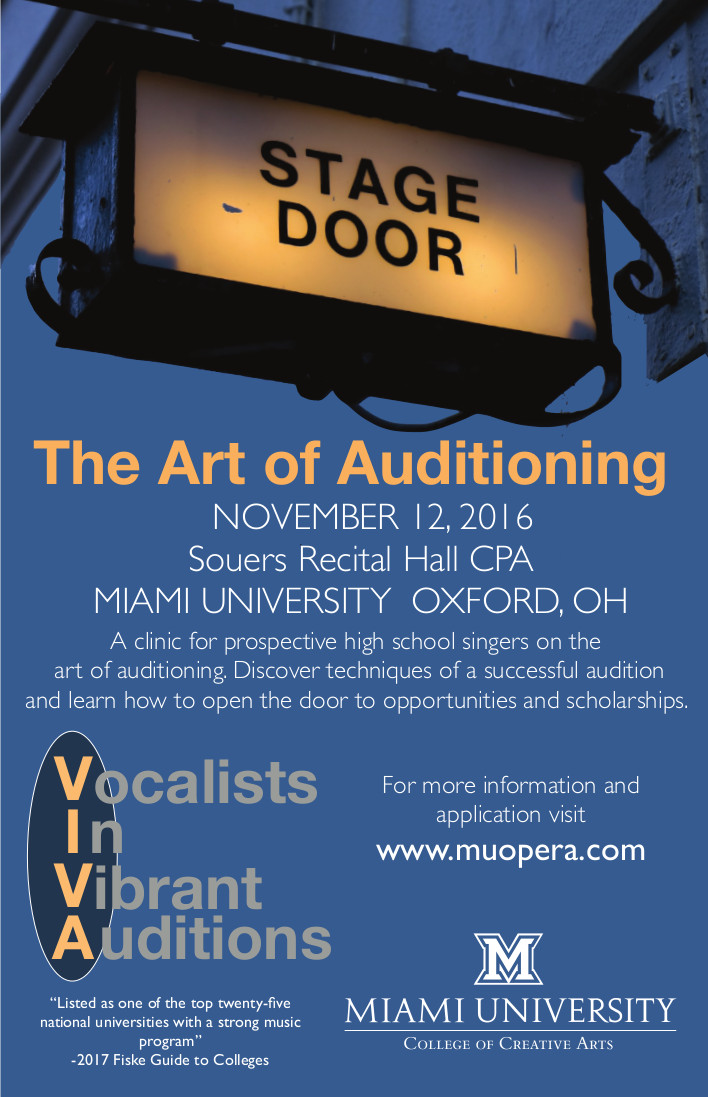 Viva Miami! is a day of mock auditions and a workshop for prospective high school singers who want to improve their audition skills. Training in this program is designed to help students achieve better outcomes at competitions and auditions for undergraduate programs.
The 2016 workshop was held from 9:30am to 4:00pm at Miami University in Oxford, OH on Saturday November 12, 2016.
Information about the 2017 workshop will be posted in August, 2017.
For more information on the workshop consult the Frequently Asked Questions or email Professor Alison Acord.