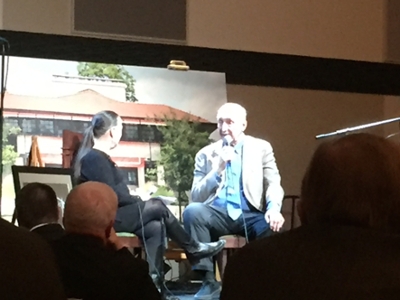 Mary Rogero interviewing Peter Bohlin
The Westcott Architectural Design Studio conducted by Professor John Reynolds has been involved in collaboration with the Westcott House Foundation and AIA Gold Medal Winning Architect, Peter Bohlin FAIA (Bohlin, Cywinski, Jackson) on an Educational Campus Master Plan, Visitor Center, and Educational Pavilion since 2006. These additions will expand the educational and outreach programming for the Westcott House, a noteworthy Prairie Style house in Springfield, Ohio designed by Frank Lloyd Wright in 1906 and completed in 1908.

On Friday, November 20, 2015 the studio presented their educational pavilion designs to Peter Bohlin and MU Architecture Alumni, Billy James, who is now the project architect under Peter Bohlin for the Visitor Center project. Billy James has come full circle returning to the Westcott House having worked on the master plan and visitor center designs as a student in the MU Westcott studio several years earlier. The educational pavilion will be realized as a design-build project by the MU students in collaboration with Bohlin, James and the Westcott House Foundation and is now entering the fund raising stage to realize construction. The day was capped by a 450 person gala event attended Professor Reynolds and the design studio students commemorating the 10th anniversary of the restoration of the Westcott House and honoring Peter Bohlin and the Westcott House Foundation's ten year collaboration with Miami University Department of Architecture and Interior Design.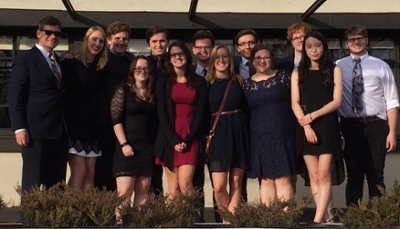 John Reynolds and students from studio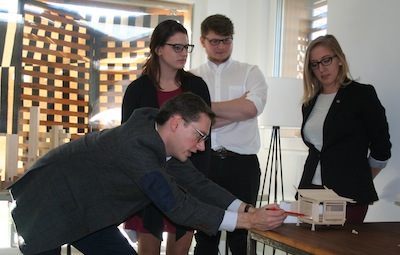 Bill James with students