The History of the Oxford String Quartet
Learn more about Adon Foster, the history of the Oxford String Quartet and the Department of Music at Miami by reading a newly published book by Jerome Stanley, emeritus professor of music at Miami entitled "The Making of a Music Academy." The book celebrates the accomplishments of faculty and students who contributed to the excellence of the Department of Music at Miami, covering a period of over one hundred years. A special feature is the inclusion of interviews with alumni, faculty and administrative personnel, representing a broad spectrum of personal experiences including a recent interview with Adon Foster in 2013.
The first 30 copies of the book are now available at the Miami University Miami University Bookstore and will provide a special advantage for the Department of Music. The sales price of $28.99 per copy, will be donated to a new music scholarship.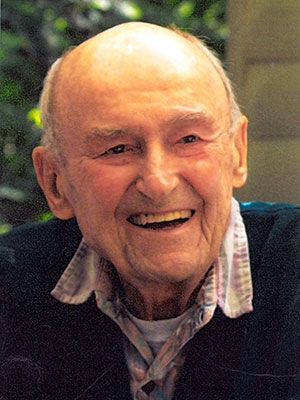 A recital to honor the memory of Adon Foster, emeritus professor of music at Miami University, will be performed on Sunday, January 17, 2016 at 3:00 p.m. in Souers Recital Hall in the Center for Performing Arts. Performing are associate professor and violinist, Harvey Thurmer and Bruce Murray, pianist and chair of the department of music at Miami. 
The program will feature three masterworks of the violin repertoire: Mozart's Sonata in B flat, K. 378; Debussy's Sonata for Violin and Piano; and the Sonata for Violin and Piano by Cesar Franck.
Foster, an accomplished violinist, died in 2014 at the age of 94. He taught music at Miami from 1953-1984 and was one of the early members of the Oxford String Quartet, an in-resident string quartet at Miami in existence from 1946 to 2006.
Kay, his wife of more than 30 years, recently made a gift in his memory, permanently endowing the Adon Foster Scholarship in support of Miami music students. "I wanted something that will cause people to remember him forever," Kay said. "He really was the most wonderful person I've ever met. I want him never to be forgotten."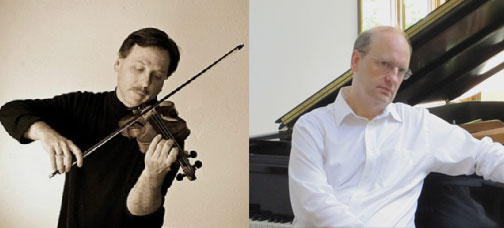 pictured: Harvey Thurmer, violin; and Bruce Murray, piano
Harvey Thurmer first met Adon Foster when he was called to teach Adon's grandson, Cameron Shriver. Thurmer, also a former member of the Oxford String Quartet, affectionately spoke about Adon Foster saying, "Adon was always present at our Oxford String Quartet performances as well as every recital I have ever given since 1997. He was always an encouraging presence, and at the last recital I gave in March 2013, I was actually playing off of music he had donated to the music library at Miami. His name appears on many of the violin scores in our library. In talking to Kay, he had some Debussy on his music stand shortly before his passing, so we are including that piece in the program for that reason."
The recital is free and open to the public. Learn more about the life and legacy of Adon Foster>>