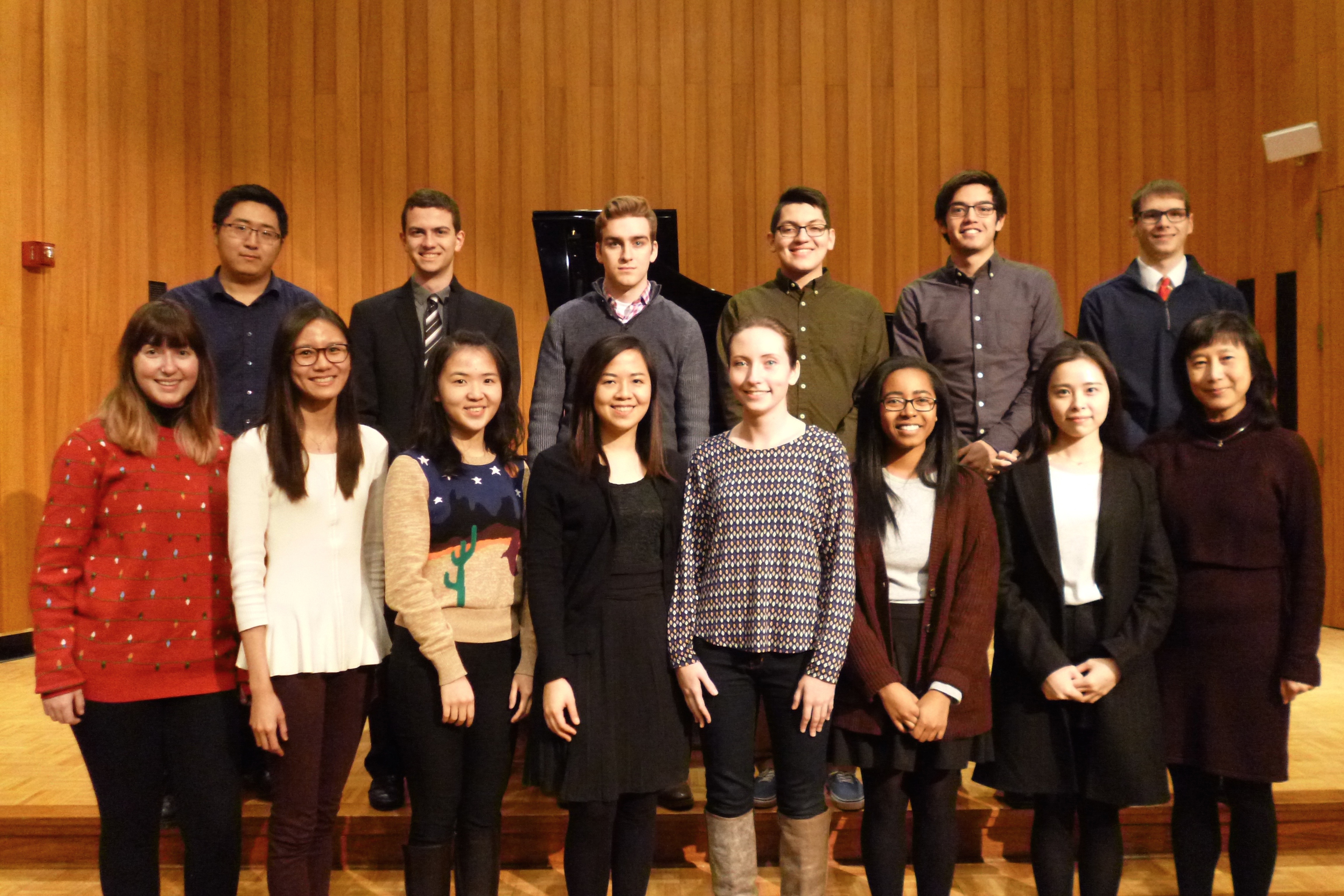 Back row (left to right)- Frank Wang, Andrew Higgins, Nathan Rayens, Adam Guadalupe, Hayden Dennison Front row - Clare Schuch, Shi Yong You, Xiaotang Yuan, Kang Ning Yong, Cloie Dobias, Amanda Green, Wenjia Nie, Professor Lian Tan
Miami University piano students from Professor Lian Tan's studio are presenting a recital and lecture series called "Tickling the Ivories" for the Institute for Learning in Retirement (ILR). This marks the fifth year that Tan's students have performed in the ILR series. There are four recitals in the series – March 29, April 5, April 12, and 19, all held at the Oxford Community Art Center.
The ILR promotes opportunities for individuals aged 50 and over to enrich their lives through arts, society and technology among a variety of categories.