30th Annual Wine Tasting Gala and Auction
It's Time to Reserve!
Saturday, February 1, 2020
7-10pm | Millett Hall, 500 E Sycamore, Oxford, OH 45056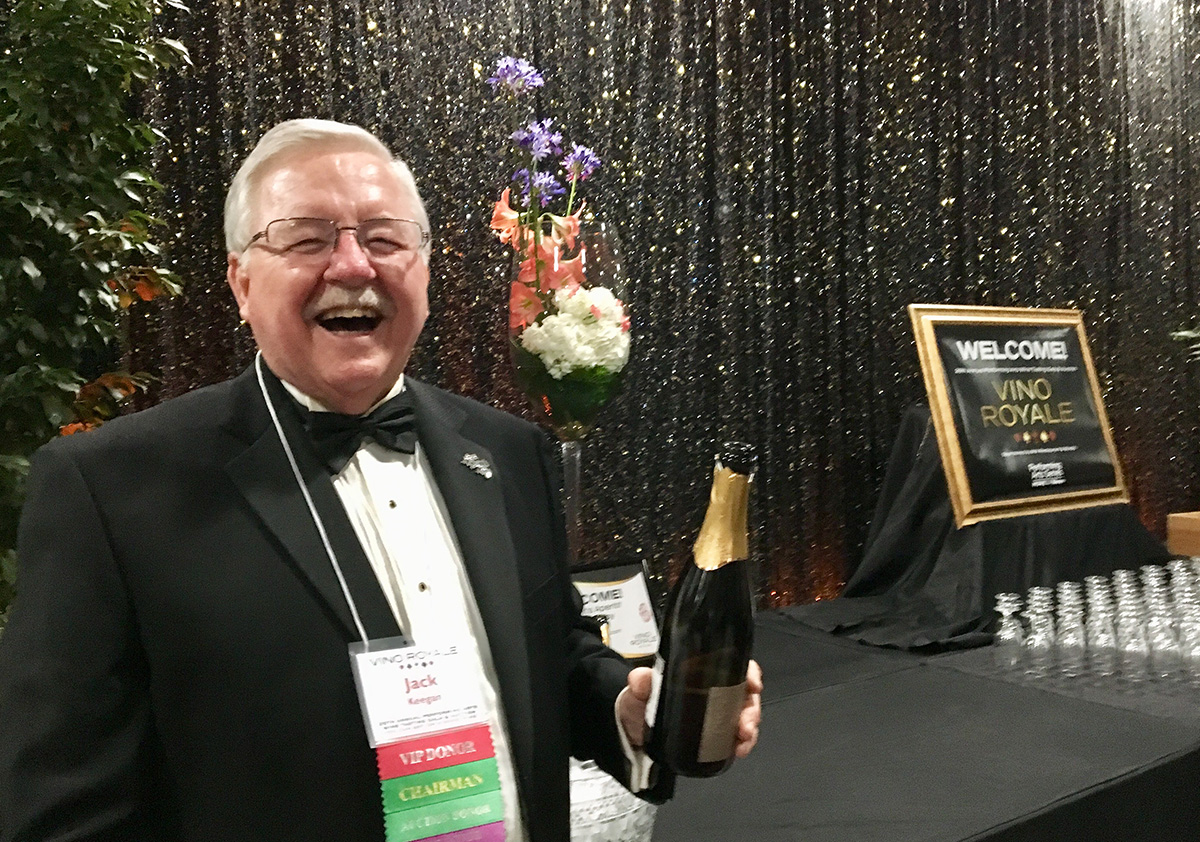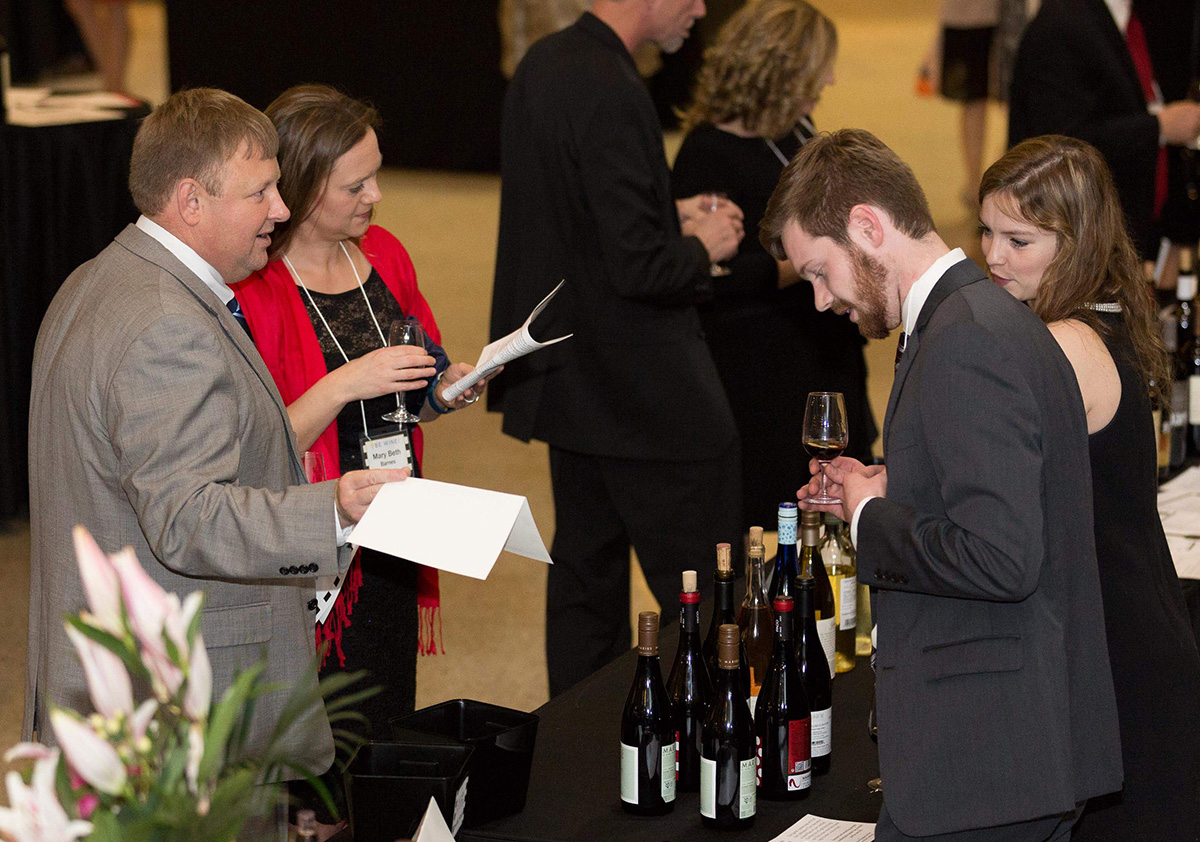 Sponsored by MIA Restaurant + Studio
Taste an amazing variety of wines while supporting our community outreach and education programs.
Advance Deals, Prior to Dec. 15, 2019
A-List Admission: $75 per person ($85 after Dec. 15)
Tastemaker Table of 4: $380 ($424 after Dec. 15)
Includes reserved table in VIP section and 4 admissions
Bottle service of sparkling wine & chocolates
Prominent personalized table signage
Tastemaker Table of 8: $760 ($848 after Dec. 15)
Includes reserved table in VIP section and 8 admissions
Bottle service of sparkling wine & chocolates
Prominent personalized table signage
Performing Arts Wine Tasting Gala and Auction: FAQ
Jack Keegan, Performing Arts Series advisory board president and Miami wine expert
Patti Hannan Liberatore, Performing Arts Series Director and Assistant Dean for External Relations
How many wines will be available?
Keegan promises around 200 wines to taste. Most of those are included in the $79 admission; however, a few very special wines are served in the Premium Pour area.
Where do all these wines come from?
Keegan's career and avocation has resulted in an outstanding network of wineries, distributors, and private collectors. Keegan calls on his network each year and his efforts result in the donation of an impressive variety of wines.
What are Premium Pour wines?
"Many people open their cellars and you have a chance to taste wines that are no longer on the market and would be impossible to get," explains Keegan. Where else could you taste wines that are priced as high as $600 - $700 a bottle for $5?
Is it just wine sipping?
No. The evening features more than just wine. MIA Restaurant + Studio provides delicious hors d'oeuvres and desserts. There are fun casino games to test your luck. In addition, there is a silent auction, with items ranging from 2 tickets to the 2/27 sold-out Elton John concert in Cincinnati, to work by local artists and craftspersons.
After all the tasting, nibbling, gaming, and bidding is done, where do the funds raised go?
"Profits from our annual Wine Tasting fundraiser are invested back into the campus and community," said Patti Hannan Liberatore. "Each year the Series brings nationally and internationally acclaimed artists to Oxford, and the proceeds from our fundraiser mean we have the resources to have them perform extra residency or outreach activities around the campus and community."
---
Want to Taste the Best of the Best?
Taste rare wines from collectors!
Premium Pour Tickets:
$5 / 1 Ticket
$25 / 6 Tickets
$60 / 15 Tickets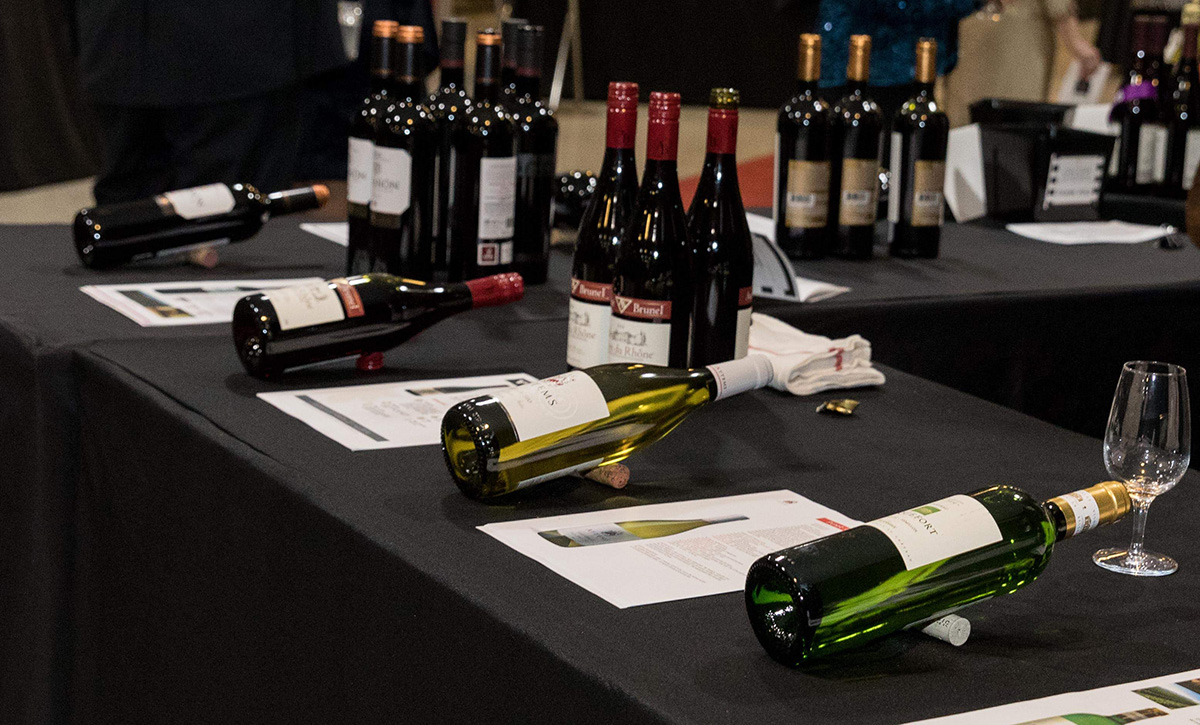 Back by Popular Demand! Bidders Lounge
Rest your palate and your feet, check your bids and relax in our comfy seated conversation areas.
Bidding is easier than ever!
We've taken the Silent Auction online. Bid—and win—from your cell phone!
Pictures from the 29th Annual Wine Tasting Gala and Auction, February 2, 2019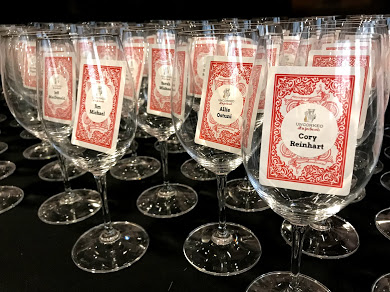 Tasting glasses waiting in anticipation for their owners to arrive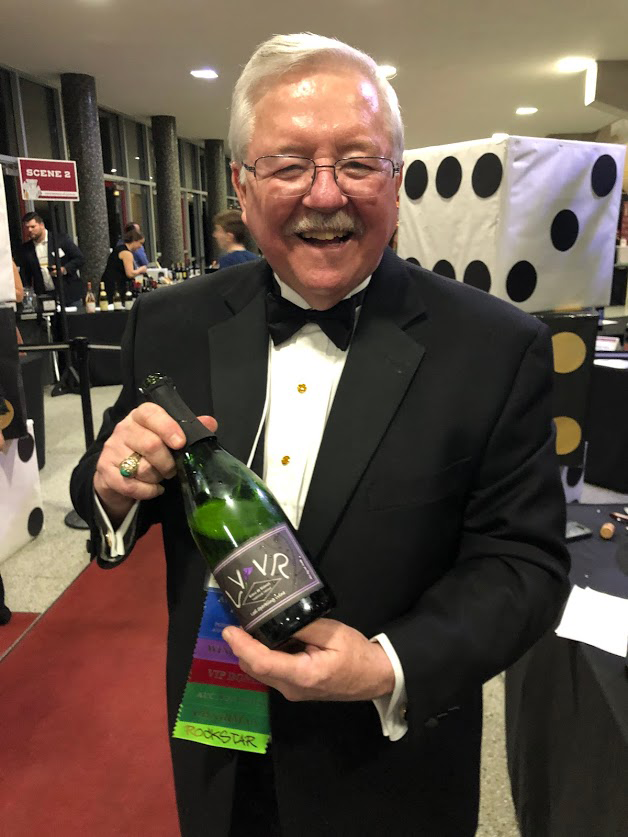 The man of the day, Jack Keegan, shows off this year's apéritif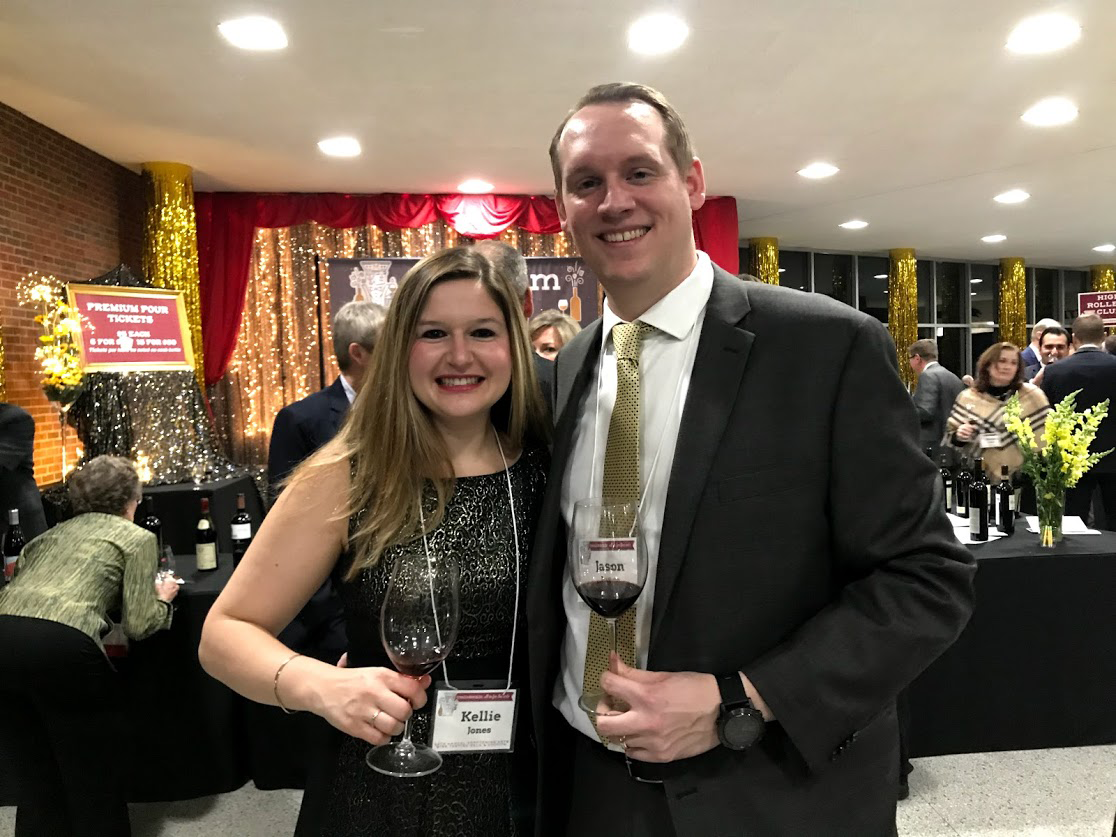 Attendees stop for a snap in front of our Premium Pours table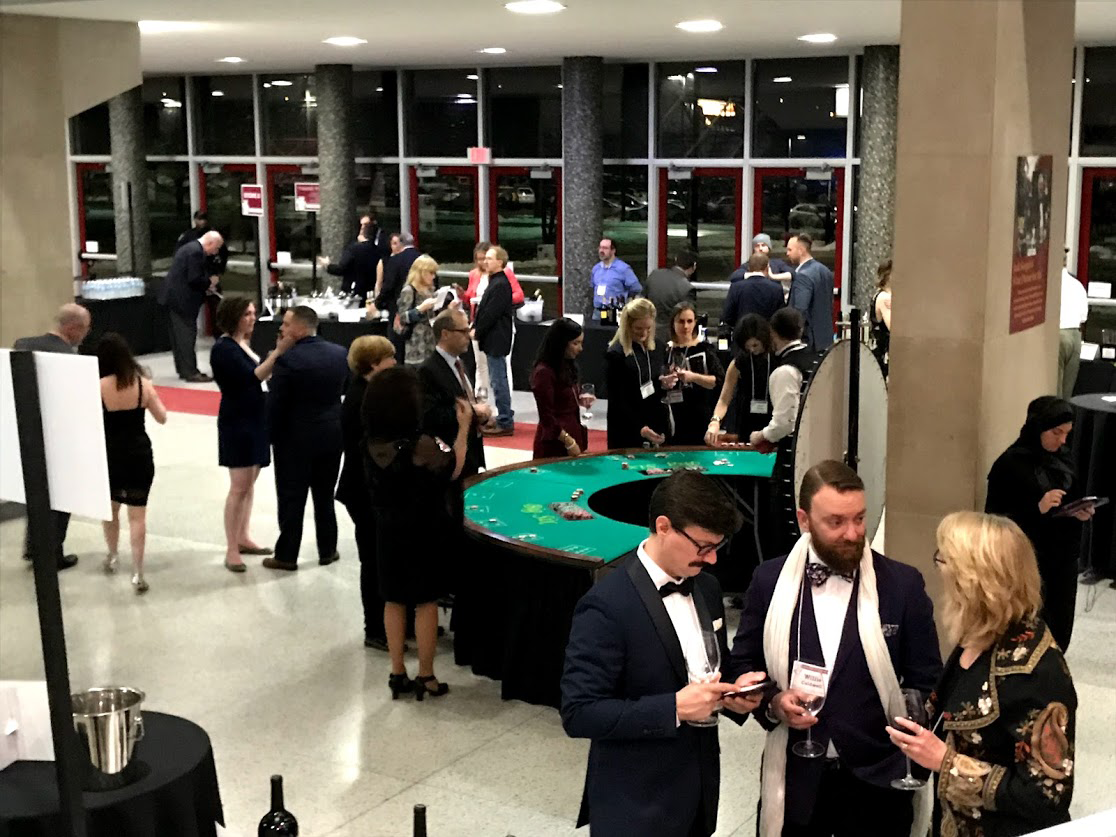 Millett Hall was transformed into a chic showcase for wine, games and society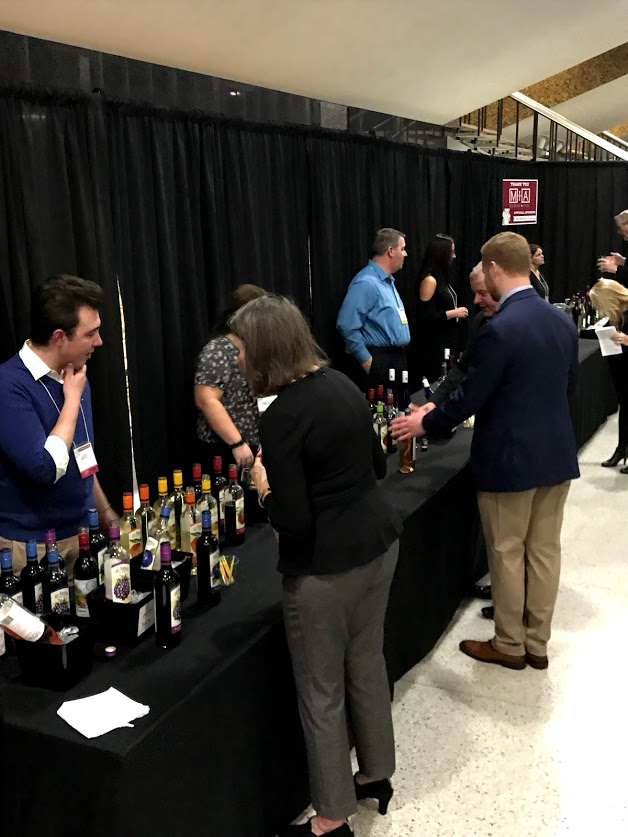 Attendees chat with about the wide variety of wines available to taste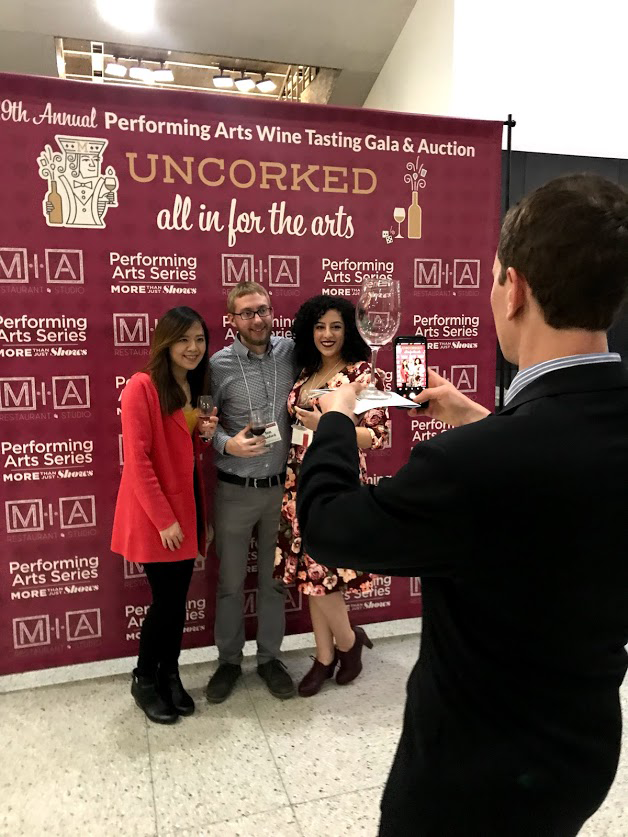 Pose like you're on the red carpet in front of our "Uncorked: All in for the Arts" banner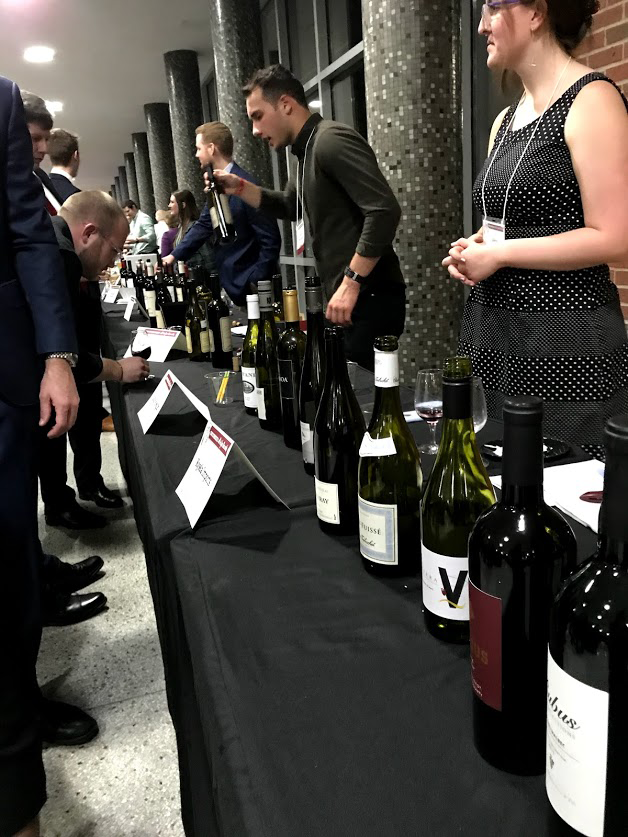 The hardest part of the event may be trying to decide which of our hundreds of wines to try next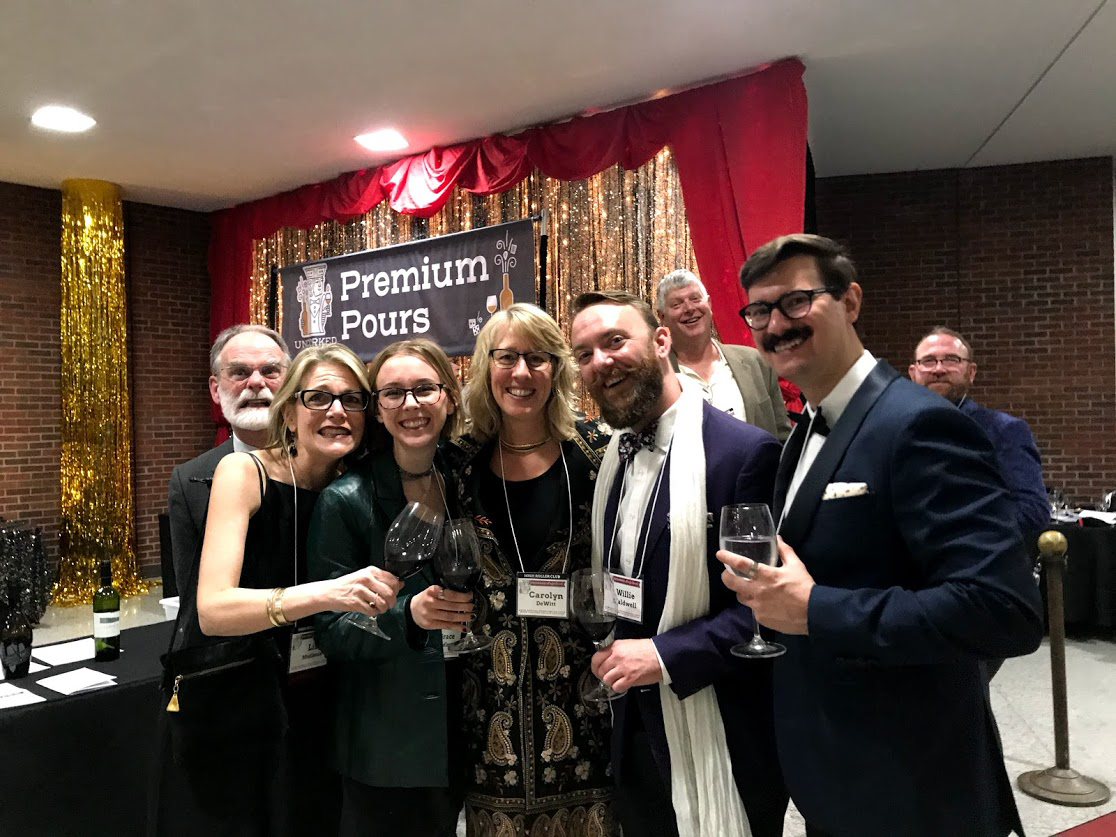 A good time is had by all with spectacular wine, food and conversation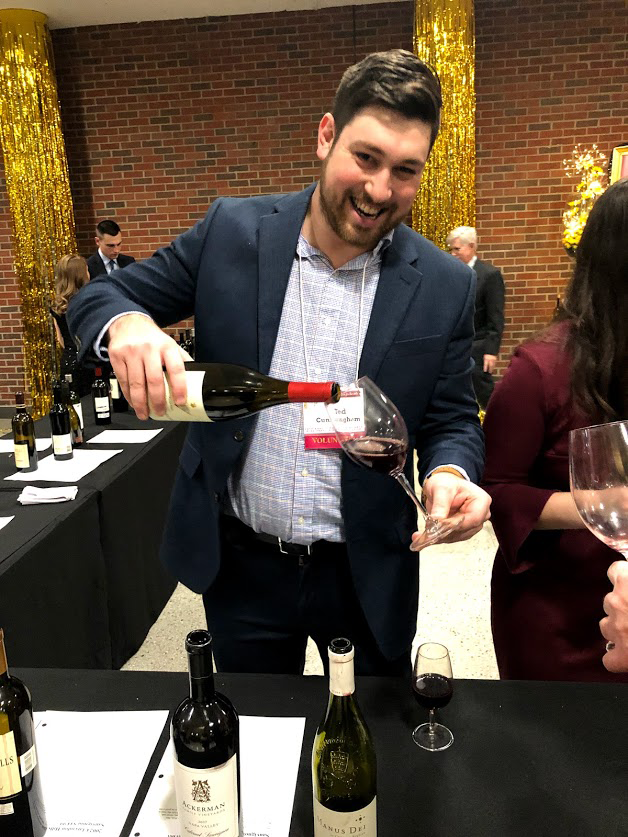 Fill your glass for the 29th Annual Performing Arts Wine Tasting!