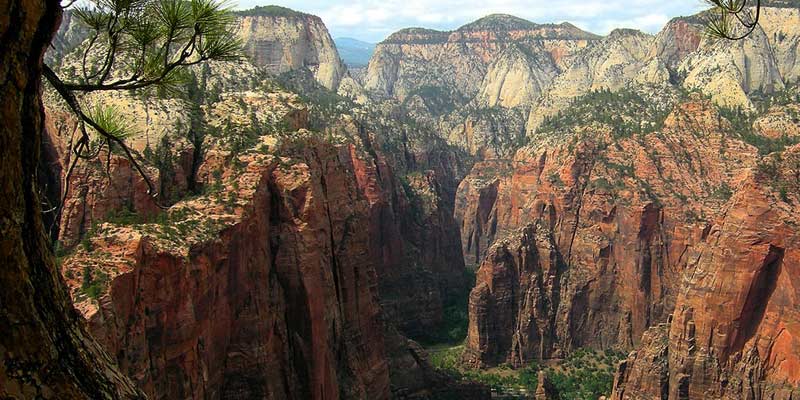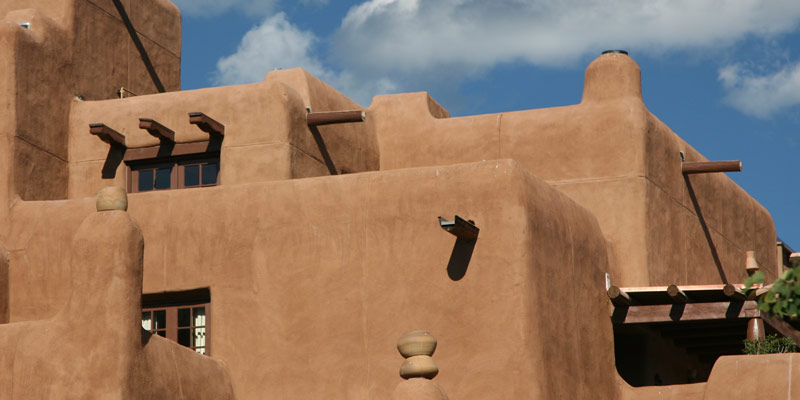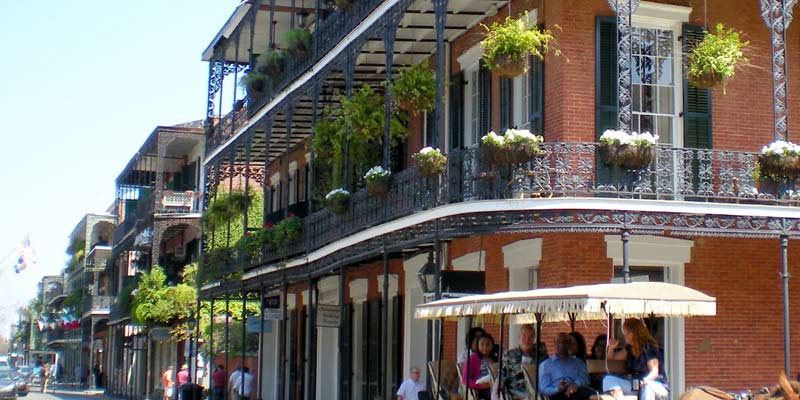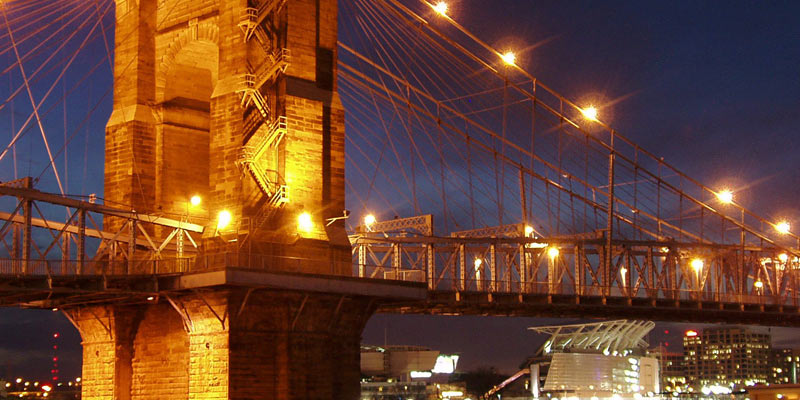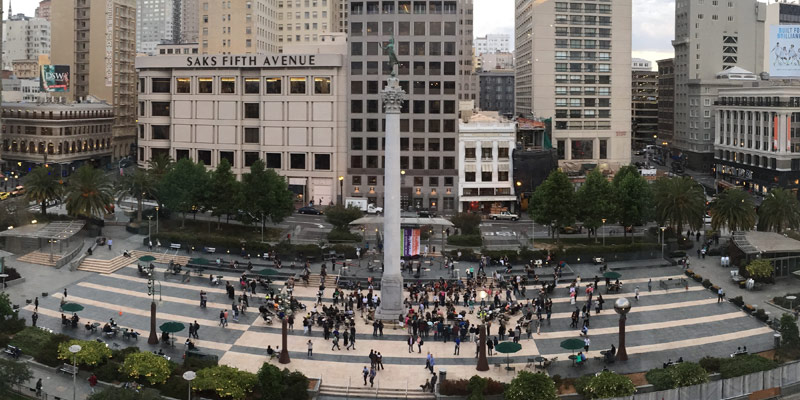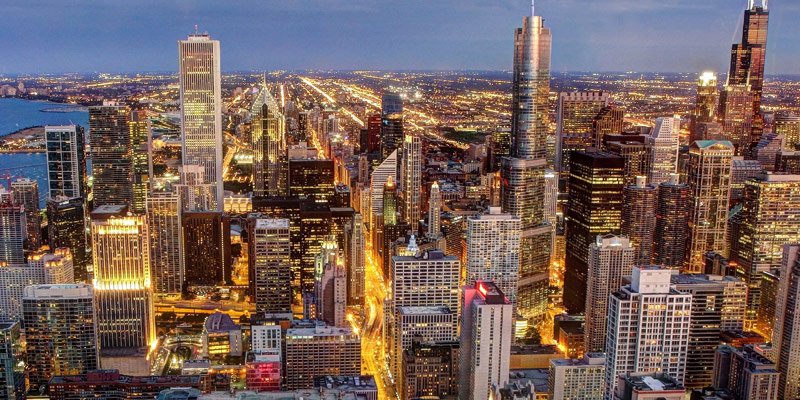 Once every semester, students and faculty will meet at a different destination for an immersive, long weekend of studying design in context.
Design doesn't come to life in the office or studio—it happens on city streets, in restaurants, in town halls, and on handheld screens. In order to learn about how design affects people, you have to go where they intersect. Destination weekends are a time when xdMFA students meet at a compelling location for several days of observations and learning in the places where design planning becomes reality. Locations in the eastern and western United States have been planned.
Students in ART 650: Experience Design Studio will be required to travel to complete coursework for the class. ART 650 must be taken four times to complete the degree, which means students in the degree will be required to travel to the assigned Destination Weekend location four times during their coursework. Travel expenses and lodging are each student's responsibility, and students may choose any lodging they wish as long as they can attend required class meetings at the location.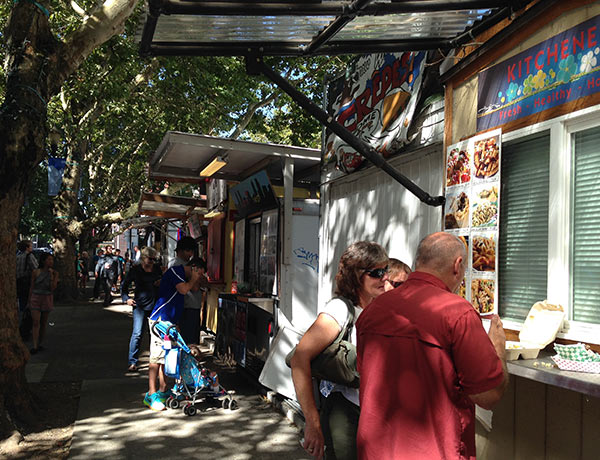 Food Carts in Portland. There's no better way to learn about their effect on the city than to visit and see it in person.
Destination Weekend Locations
We have planned some great learning experiences that will take place all over the United States starting Spring 2018.

Cincinnati, Ohio: Spring 2018
How can a region use design to change its stars?
The Cincinnati area is our home and we're proud to call the Queen City ours. Not too long ago, Cincinnati suffered riots, debilitating crime, and blight. But this is changing as startups, the arts, large corporations, and design-led initiatives have launched to empower those in our community. Cincinnati, Newport, Covington, and other cities on either side of the Ohio River have a long way to go, but working together, there's an exciting energy in the region the xdMFA cohort will explore to learn about design's impact on revitalization.

Santa Fe, New Mexico: Fall 2018
How can design mitigate colonialism and empower indigenous peoples?
Santa Fe's unique southwestern culture is not limited to its art galleries. Close to where Georgia O'Keefe translated sunsets and the landscape into canvas-bound visual expressions are also communities of Native Americans who have had to endure significant challenges. The southwest is a place where the effects of design can be studied when examining cultural integrity, economic distress, and the resilience of those who maintain their heritage. Santa Fe, itself is a place where tourism, culture, and ancient culture mingle and a place where studying design's role in each is illuminating.

New Orleans, Louisiana: Spring 2019
How can design support the uniqueness of local cultures while still enabling economic progress?
"The Big Easy" has been a cultural center for hundreds of years. Its people have endured hardships and enjoyed plenty, all at an elevation that hovers around sea-level. xdMFA will spend time in New Orleans to explore its French heritage, how tourism has impacted the city and its culture, and to explore areas around the city where communities are largely untouched by intrusive technologies.

Portland, Oregon: Fall 2019
How can design facilitate eco-friendly attitudes and celebrate diverse lifestyles on a large scale?
Portland is a city with a character all its own. xdMFA will explore Portland's mix of cultures: from those who have headed to the city from around the world, to those who have always called it home. This mix has created a city that is intensely proud of its unique character and has worked to maintain it. This presents an opportunity to study how design builds pride among diverse groups, but how it can divide them. Many who talk about Portland say its a unique culture that's hard to define. We'll explore and learn how the experience of Portland was designed.

Appalachian Kentucky: Spring 2020
How can design empower people to adapt and thrive at a time of immense social change?
Appalachian Kentucky has a proud heritage of being a center for craft and folk art as well as coal mining. However, as domestic energy demand has changed over the past decades, the impact has been felt in cities like Hazard, Berea, and Booneville. Owlsey County has been reported to be the most impoverished county in the United States. The industries that once supported people in Appalachian Kentucky are changing, paving the way for innovation that can activate these peoples' unique skills to enrich their communities and families. Advances have already been made, like the work-study program at Berea College allows regional citizens to get an education. However, more work should be done as we seek to reinvent access to education and advancement in areas impacted by economic change.

Zion National Park, Utah: Fall 2020
How can design maintain ecological and cultural resources and still allow non-damaging access for all?
Sometimes it feels as if Zion is as tall as it is wide. This National Park has experienced challenges because of its unique structure: a canyon that permits only one road in and out. As a result, traffic is limited to a shuttle system that transports visitors to the different destinations. This logistical challenge and how the system has been designed to cope with and protect Zion is an opportunity to study design in action—design that protects environment instead of harming it. xdMFA will visit Zion to learn how design affects and engages sacred places and harsh environments, all with tourism very alive at its center.

Chicago, Illinois: Spring 2021
How can design find ways for cities to be safe for citizens regardless of socioeconomic status?
With its Midwestern charm and big-city attitude, Chicago is a place where learners can observe a wide range of human interactions with design. Chicago will serve as the xdMFA laboratory for exploring how built environments of large scales facilitate experiences. Chicago's many neighborhoods, some of the social challenges created by its development, and successes of innovative commerce are all fuel for exciting learning.

San Francisco, California: Fall 2021
How can design support innovation but preserve access for those who may be displaced by socioeconomic change?
Many people think about technology, innovation, and startups when San Francisco comes to mind. Indeed, our Armstrong Interactive Media Studies program has a Digital Innovation Center in San Francisco to prove it. But beyond innovation. San Francisco is a place that has been at the crossroads of innovation since tall sailing ships sailed its bay. Its a place where creativity is in the air but also its success has created many social and economic challenges. xdMFA will use San Francisco as a laboratory for learning how cultures mix in a dynamic place and will study the effects of technological innovations once they are put into action.

Washington, D.C.: Spring 2022
How can design create a more equitable forum for how people govern?
The Capitol of the United States has been designed… from its layout to the government that operates from it. Over the course of a weekend, xdMFA will explore the rhetoric of the city and the experiences it creates. Home to some of the finest museums in the world, exploring experience design in D.C. is as easy as darkening the door of one of these great collections. Washington D.C. is a laboratory where xdMFA will study powerful excess and underserved communities in a small area—then explore how experience design can affect change in such environments.
Destination Weekend Schedule
Each destination weekend will involve some structured class time, though most of the time learners will be observing, researching, recording, and developing solutions based on the context of the visit. Here's a sample schedule for our destination weekends.
Thursday

| Time | Event | Duration |
| --- | --- | --- |
| All Day | Arrival | |
| 9 pm | Introduction Meeting: Getting Bearings | 1 hr |
Friday

| Time | Event | Duration |
| --- | --- | --- |
| Morning | Observations | |
| Afternoon | Collaborative: Research and Context | 3 hrs |
Saturday

| Time | Event | Duration |
| --- | --- | --- |
| Morning | Stand-up Meeting: Final Day Plans | 1 hr |
| Afternoon | Charrette: Research-Informed Design and Innovation | 1.5 hrs |
| Afternoon | Final Reports | 1.5 hrs |
Sunday

| Time | Event | Duration |
| --- | --- | --- |
| All Day | Depart | |