Paper Testing Laboratory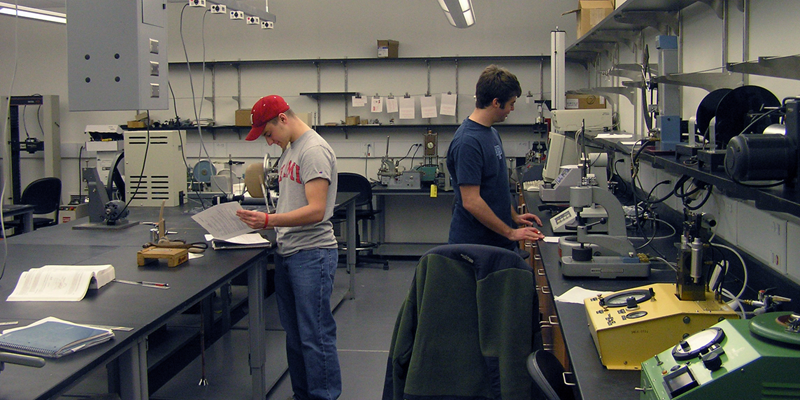 The paper testing laboratory is located on the ground floor of the Engineering Building.
The paper testing lab is contained in a room with controlled temperature and humidity for proper conditioning of paper and paperboard samples. The lab houses equipment that can be used to test the mechanical, optical and absorptive properties of paper and paperboard. The Paper Testing Lab equipment is well maintained and continually upgraded with the support of industry, the Paper Science and Engineering Foundation and Miami University.
Students and industrial scientists make use of these facilities. Several courses in the chemical engineering program focus on characterizing paper using standard testing methods, proper use of instruments and the interpretation of analytical results.