Passionate about engineering and also want to be focused on service? Check out the Humanitarian Engineering and Computing minor. Designed to make CEC students globally-aware, culturally-sensitive, and socially conscious this minor is a way to unite the real world and the classroom. The focus of the minor is to take advantage of unique strengths of Miami and the College of Engineering and Computing and give students additional educational opportunities to enhance their cultural competency and experiential learning through a variety of courses, projects and research opportunities.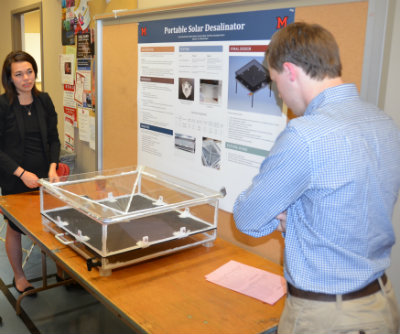 The minor easily fits into most academic plans and some courses can double count in the Miami Plan. It also allows for a lot of freedom when choosing what classes interest you, letting you choose the direction you want to take.
Interested in learning more about the new Humanitarian Engineering and Computing minor? Visit the minor homepage for more information.