Commencement
Announcements
All bags will be checked upon entering the stadium.
City of Oxford parking regulations remain in effect for Commencement weekend.
Spring 2015 Commencement
Saturday, May 16, 2015
1:30 p.m., Yager Stadium
(500 E. Sycamore St., Oxford, OH 45056)
For all candidates; Graduate students will be recognized
Graduation Application Deadline
February 27, 2015
Apply in BannerWeb
Graduation Candidates Only: Complete the Ceremony Attendance Form by May 1.
Featured Guest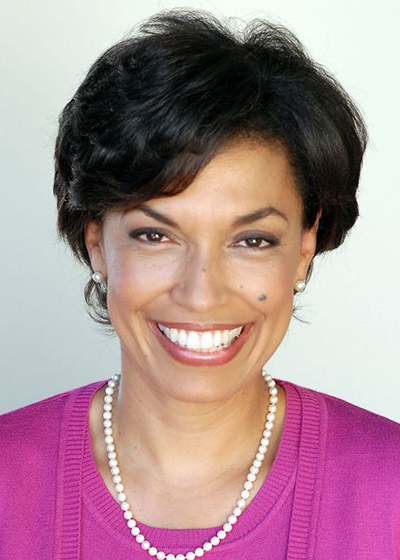 Bonnie St. John
Bonnie St. John, best-selling author, Paralympic skiing medalist, and former White House official, will speak to Miami University graduates and families during commencement ceremonies, 1:30 p.m. Saturday, May 16, at Yager Stadium.
St. John lost her right leg at age 5 and overcame that challenge to become the first African American to win an Olympic or Paralympic medal in ski racing. Appointed by President Clinton, she served as a director for Human Capital Policy on the White House National Economic Council.
In 2007 she was honored at the White House by President George W. Bush, who praised St. John for her spirit and accomplishments, and in 2010, she represented the USA as a member of President Obama's official delegation to the Paralympic Winter Games. She graduated magna cum laude from Harvard University, was a Rhodes Scholar, and is a best-selling author of six books. Read more >>
Divisional Ceremonies and Congratulatory Programs
For undergraduate degree candidates unless otherwise noted
Saturday, May 16
10 a.m.
Graduate Level Speech Pathology and Audiology Ceremony
Taylor Auditorium, Farmer School of Business
800 E. High Street, Oxford, OH 45056
11 a.m. to 12:30 p.m.
University Honors Program Reception
Millett West Concourse
500 E. Sycamore St., Oxford, OH 45056
7 p.m.
College of Engineering and Computing
Goggin Ice Center
610 S. Oak St., Oxford, OH 45056
7:30 p.m.
College of Arts and Science
Millett Assembly Hall
500 E. Sycamore St., Oxford, OH 45056
Sunday, May 17