Adolescent and Young Adult Education
Adolescents deserve excellent teachers in mathematics, English, social studies, science, and foreign language. If you bring the grit, desire, and passion necessary to excel, faculty in Miami's Department of Teacher Education Adolescent and Young Adult program can shape you into one of those excellent classroom teachers. You will be immediately admitted into the program of your choice and will become part of a cohort of students working for the same goal of excellence. You will be taught by awarding winning teacher/scholars who are leaders in their professional organizations and disciplines. You will learn strategic instructional methods, strategies for integrating proven and emerging technologies, and content area knowledge. You will grow as an educator committed to social justice and equity for every adolescent. You will log over 100 hours of participation in classrooms before you immerse yourself in student teaching. Last, but not least, you will become a highly skilled professional educator positioned to foster teaching and learning among middle and high school students.
Adolescent & Young Adult Education Licensure Areas:
What Our Students Say
Tommy Smith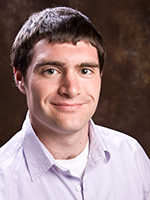 Chemistry Education major
"I have always loved science and developed a passion for chemistry when I took my first chemistry class in high school. From that point on, I knew I wanted my future career to be in chemistry, but I wasn't sure what that career would be...

"While I was still deciding what chemistry path I was going to take, I began working with Dr. Yezierski as an undergraduate researcher in chemistry education, and took two education classes; both decisions came to shape my future in unimaginable ways.
"Through working with amazing teachers and having incredible experiences at Miami University, I realized my major in chemistry education opened a door for me to inspire kids and show them the wonders, intricacies, and the beauty of the world around us. For me, science education isn't about teaching facts: it's about giving students the opportunity to rediscover and question the world around them, to gaze upon nature in ways they could have never imagined, and most importantly, to unlock the curiosity and wonder that drives everything from the inspiration of the greatest minds, to the mystified and awestruck children who want nothing more than to ask 'why.'
"In addition to my major, I also have a passion for rowing and have been a member of the Miami University Rowing Club since my sophomore year. Although the primary focus of the club is on rowing, they also develop successful student-athletes who give back to the university community through service and leadership."
Gabby Trojanowski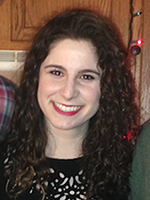 Integrated Mathematics Education major
"As someone who always enjoyed school and any opportunity to help my peers learn through tutoring and dance lessons, education had been on my mind as I approached college...

"My courses at Miami then confirmed my decision when I heard about all the research being done in education to improve the way teachers can serve students in mathematics. My eyes have been opened to different ways to teach math that I never was exposed to in my personal experience, such as reading and writing about mathematical ideas. Finding a field where I would continually learn was of the utmost importance to me, and choosing my AYA Mathematics Education degree secured a path where I knew I could do just that, even after I graduate in May."