Brody Ruihley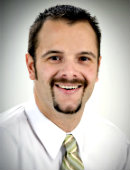 Assistant Professor
Office: 119 Phillips Hall
513-529-3807
brody.ruihley@miamioh.edu
Degrees: Ph.D., University of Tennessee
M.S., University of Louisville 
B.A., University of Kentucky
Scholarly Focus:
I have been active and continuously working on advancing knowledge in the areas of Fantasy sport, public relations in Sport, college athletics, and marketing.

Research Articles:
Grappendorf, H., & Ruihley, B.J. (2015) Different activity, same story: Women's perceptions of why fantasy sport is male dominated. Global Sport Business Journal, 3(2).
Ruihley, B.J., Hardin, R., & Billings, A.C. (2015). ESPN and the fantasy sport experience. In J. McGuire, Armfield, & Earnheardt (Eds.) The ESPN Effect: Academic studies of the Worldwide Leader in Sports.
Pate, J.R., Hardin, R., & Ruihley, B.J. (2014). Speak for yourself: Analysing how U.S. Athletes used self-presentation on Twitter during the 2012 London Paralympic Games. International Journal of Sport Management & Marketing, 15(3/4), 141-162.
Ruihley, B.J., Billings, A.C., & Rae, C. (2014). As time goes by: Deciphering the fantasy sport playing teenager. Sport Marketing Quarterly, 23(4), 187-197.
Ruihley, B.J., & Hardin, R. (2014). Sport fans and online data collection: Challenges and Ethics. Journal of Applied Sport Management, 6(3), 1-15.