RockOn and RockSat-C
Funded by NASA, RockOn and RockSat-C began in 2007. The programs, consisting of students from around the country, give students hands-on experience building payload experiments to launch into space.
The 2012-2013 RockOn program consisted of six Project High Flight students from Miami, six students from local high schools and mentor Randi Thomas. The students used a special kit that instructed them on how to correctly construct a payload that is secure and can withstand the rough environment of a space launch. These payloads measured environmental conditions during the launch, such as humidity, acceleration, temperature, pressure and radiation.
RockSat_C is the next step in the process for students who already completed the RockOn program in a previous summer. This year's program involved two Project High Flight students, Desmond Dixon and Elizabeth Beumel, and Project High Flight mentor Bob Setlock. This year students designed their own payloads and the experiment.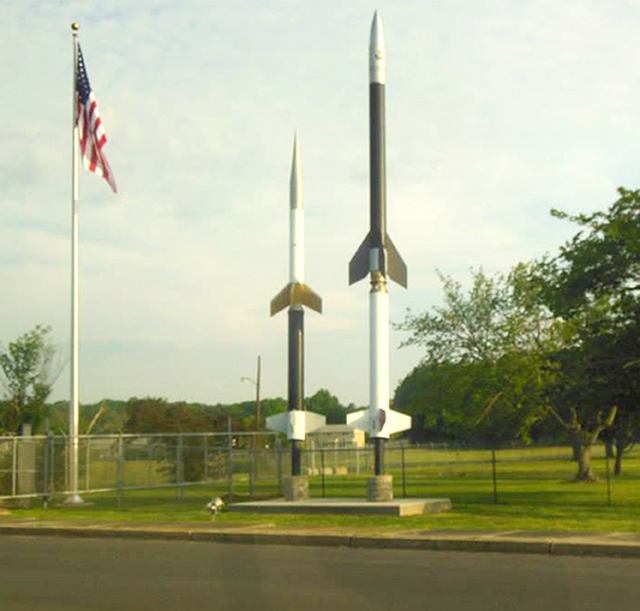 Imagine the exhilarating experience of launching an experiment you built into space on a NASA rocket. A group of Miami University students didn't dream it; they did it. This summer eight Miami students and six students from area high schools took a trip to NASA's launch facilities in Wallop Island, Va., for the experience of a lifetime. They were participants in the RockOn and RockSat-C programs, funded by NASA.
Paving the way for commercial space travel
The students of RockSat-C worked throughout the school year creating an experiment to launch into space. This year, they designed around the idea that as commercial space travel is becoming more popular, passengers might not have perfect health like astronauts. Precautionary measures will be a necessity.
The students designed an experiment to protect people with artificial joints from infection. These people would need carbon nanotubes to periodically release antibiotics into the joints. The experiment measured if the carbon nanotube releases antibiotics into the joint at a different rate in space.
"The hardest part for us was actually thinking of and designing a meaningful, insightful and feasible research project that everyone on the team was interested in," said Elizabeth Beumel, chemical engineering major and RockSat-C participant. "It took a couple months of brainstorming and going to the drawing board, but we finally found a project that we were sure would be successful and in the end it was."
The students also built a payload that safely secured the experiment within the rocket. After successful construction and launch of their payload experiment, the students collected data and concluded that it did, in fact, release antibiotics at a faster rate. The students are now looking to further the project next year to find what causes the release rate to change and how this problem can be corrected.
"I never stop being amazed at how inspiring it is to work with these students and to see them change, and it is a life-changing experience for most of them," said Bob Setlock, Miami mechanical and manufacturing engineering faculty. "It is a very rewarding thing to see these students go through that transformation."
Blast off
The students arrived at NASA's facilities June 15. The RockOn students constructed payloads of their own from special kits while the RockSat-C payload was sent through rigorous pre-launch safety tests. Once the RockOn payloads were completed and the RockSat-C payload passed the pre-launch testing, they were loaded onto the rocket and were ready for an early morning launch.
"The final launch both years has been my favorite part of the experience," said Beumel. "The launch literally takes your breath away from the shock wave hitting you because we get to stand so close. Once the initial shock is over you realize that you actually sent up something on that rocket, and it is a successful launch. It is an amazing mixture of so many emotions and adrenalin."
She added, "Working on the NASA facilities is very surreal. You feel as if you need to pinch yourself every couple of minutes just to make sure it's not a dream."
Written By Evan Arnold (Miami '14), student intern, University Communications and Marketing
Published September 2013