The MSBA is for me because...
It shapes who I am and who I want to be.
The MSBA gave me the technical tools and the confidence to land a job where I can make a real impact on day 1. The program opened so many new doors for me and I can't recommend it highly enough.
If you have a mind for analysis, a passion for critical thinking, a desire to dig deeper, and an untapped talent for communication, the Master of Science in Business Analytics at the Farmer School of Business is your program.
Our mission is to equip the next generation of analytics professionals with the skills to leverage data for decision making. These skills are critical ingredients to succeed in the information economy and apply across a wide array of fields, from science, education, and health care to business, politics and sports management.
Graduates of this 10-month program will be prepared to:
Generate and capture both structured and unstructur​ed data to produce data sets.
Apply appropriate methods for data analysis including descriptive, predictive, and prescriptive methods.
Communicate analysis results effectively to decision-makers.
In the MSBA program students will:
Fully immerse yourself in an integrated course of study for nine-months of full-time intensive study.

Gain relevant, hands-on knowledge from our cutting-edge curriculum that is carefully designed to equip you with the skills you need.

Participate with a cohort of like-minded students in real, experiential projects that help you hone your project management, leadership, and analytical skills.

Tackle real problems provided by industry with real data using the latest technology and tools.
STEM Designated: An education experience focused on innovation and real-world application. The program qualifies as an Optional Practical Training Extension for STEM Students (STEM OPT) designated program, allowing international students to extend their training in the United States by 24 months after graduation.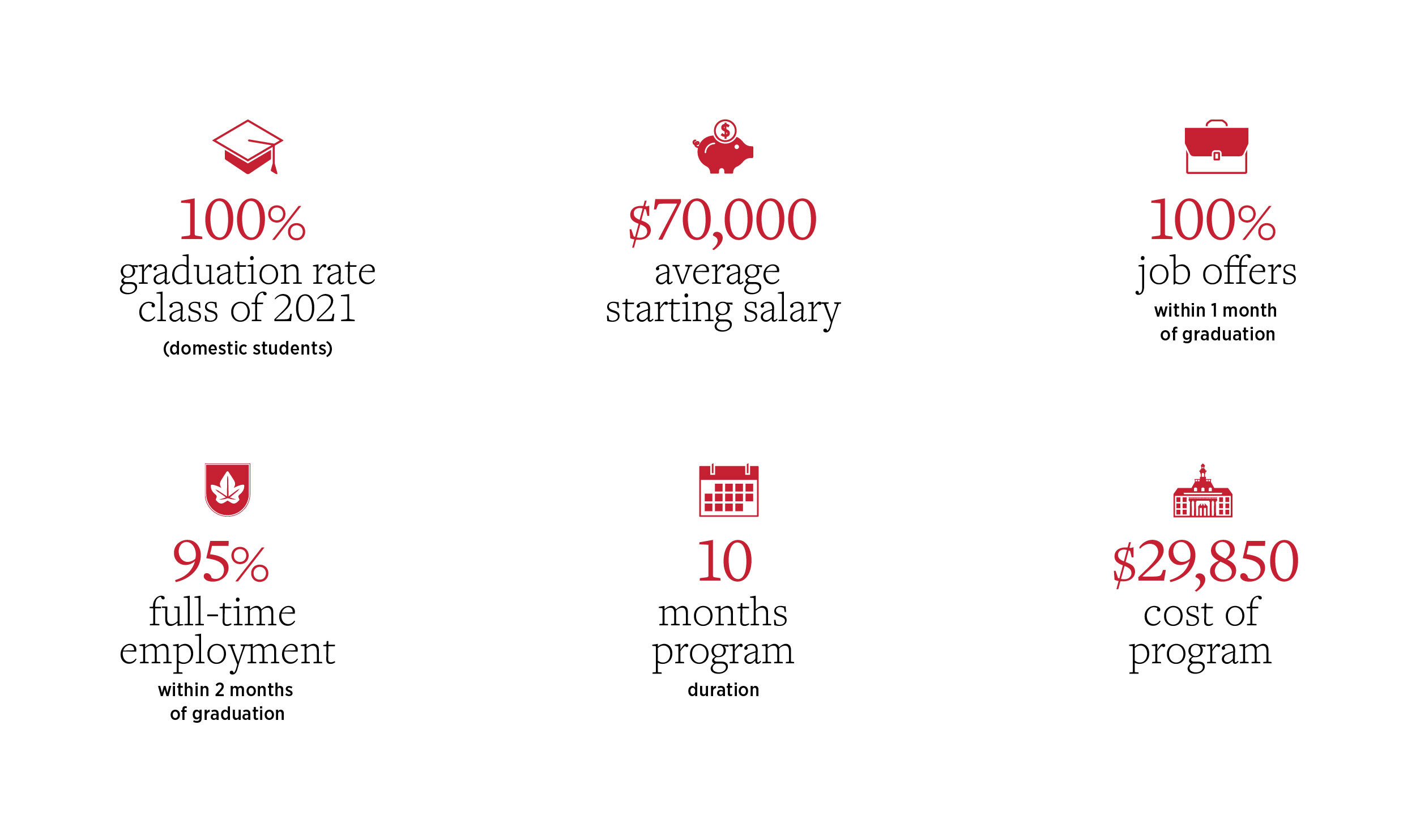 Employers hiring MSBA students

Interested in learning more?  Please request information or contact us directly.
Kris Reid
Phone: 513.895.8860
Email: fsbgrad@miamioh.edu