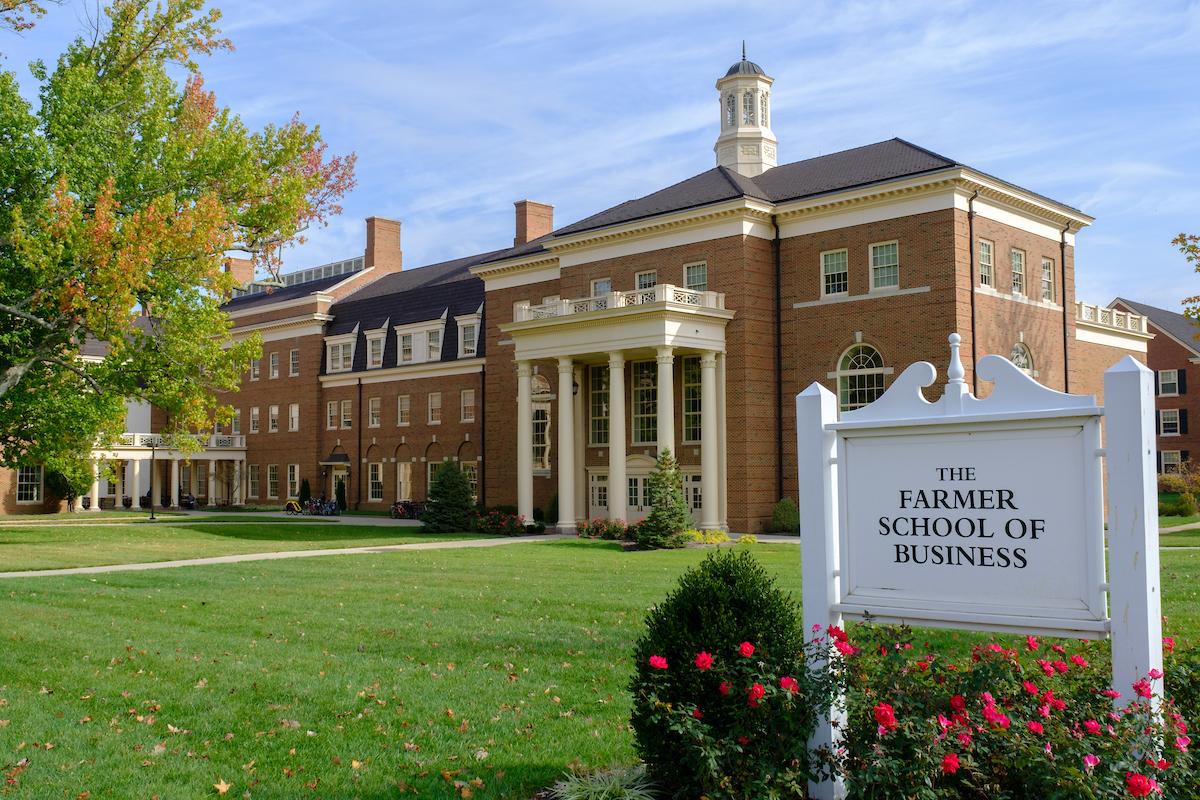 MBA Microcredentials
Strategic Thinking. Financial Acumen.
Problem-Solving. Leadership.
These are the skills today's top employers value most, and we've been helping MBA students develop them for decades at Miami University's Farmer School of Business. 
But you don't have to commit to a full MBA to advance your career. Choose your laser-focused path — Strategic Thinking, Financial Acumen, Problem Solving in Business Contexts, or Leadership — and earn your MBA Microcredential in as little as one year. And the best part? If you decide to continue your business education, the coursework can be applied to a full MBA.
How does it work?
Offered fully online, in person (evenings at Miami's West Chester location), or as an online/in-person hybrid, each of Miami's four MBA Microcredentials is a flexible three-course program you can complete part-time in as few as 12 months. If you decide to continue your business education, your coursework can count toward your MBA.
Applying is easy. You must have a bachelor's degree and at least three years of professional work experience, but that's it. No other previous academic information or testing is required.
Make an investment in your career with an MBA Microcredential from Miami University.
Microcredential Breakdown
12 Months
Complete in as Little as 12 Months
9 Hours
Total Credit Hours
$1,050
Cost per Credit Hour
Flexible
Online, In-Person, and Hybrid Program Delivery
Leaders Start Here
Change is a constant in the business world, driven by things as wide-ranging as technology and innovation, customer demands, regulations, and global disruptions. Our MBA Microcredentials give you the latest in-demand skills so you're positioned to adapt and thrive in any business environment.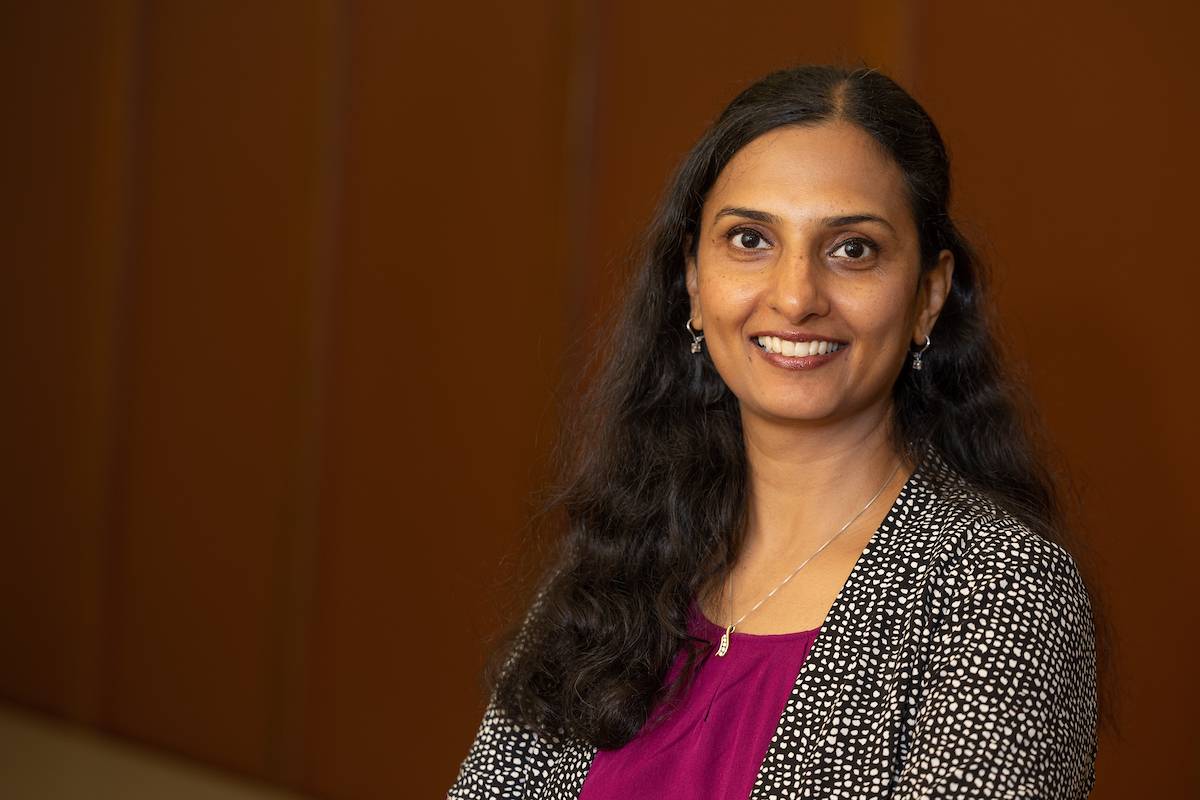 Our MBA graduates work at world-class companies such as Kroger, P&G, Ethicon (Johnson & Johnson), General Electric, L3, and Liberty Mutual.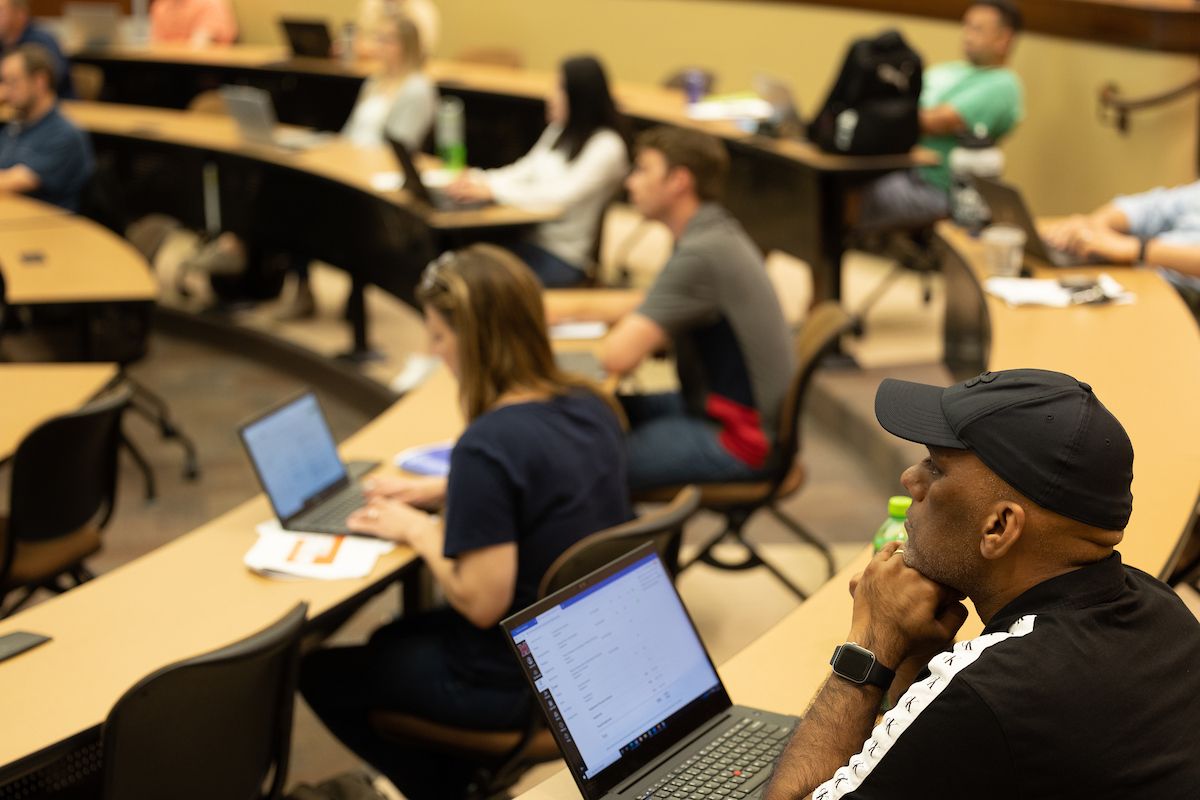 Miami's MBA Microcredentials are custom-built, designed to sharpen the skills identified as most important to today's leading global employers.
Skill-Based Microcredentials Designed for Your Future
Start your journey with us! Select three courses listed under your chosen Microcredential. Students who complete a Microcredential receive a digital badge, fortifying their resumes and professional networking presences with proof of tangible, in-demand business skills.
Leadership
BUS 680 - Leadership Coaching
MGT 644 - Leadership and Change Management
MGT 654 - Strategic Human Resource Management
Sustainability Coming 2024
Strategic Thinking
BUS 635 - Branding
BUS 645 - Business Analytics
BUS 647 - Business Risk Management
MGT 654 - Strategic Human Resource Management
Financial Acumen
ACC 611 - Accounting for Managers
BUS 647 - Business Risk Management
FIN 665 - Mergers and Acquisitions
FIN 625 - Managerial Finance
Problem Solving in Business Contexts
ACC 611 - Accounting for Managers
BUS 645 - Business Analytics
FIN 625 - Managerial Finance
MGT 627 - Supply Chain and Operations Management
Our employee who has gone through Miami's MBA has grown by taking a more holistic approach to every business situation and project. Taking this well-informed, executive approach to all types of work has resulted in better outcomes for the company. This growth has resulted in promotions into higher level roles which in-turn comes more responsibility and decision-making influence in the company.

Mike Jackson

Executive, IT, General Electric