Entrepreneurship Co-Major and Career Info
Entrepreneurship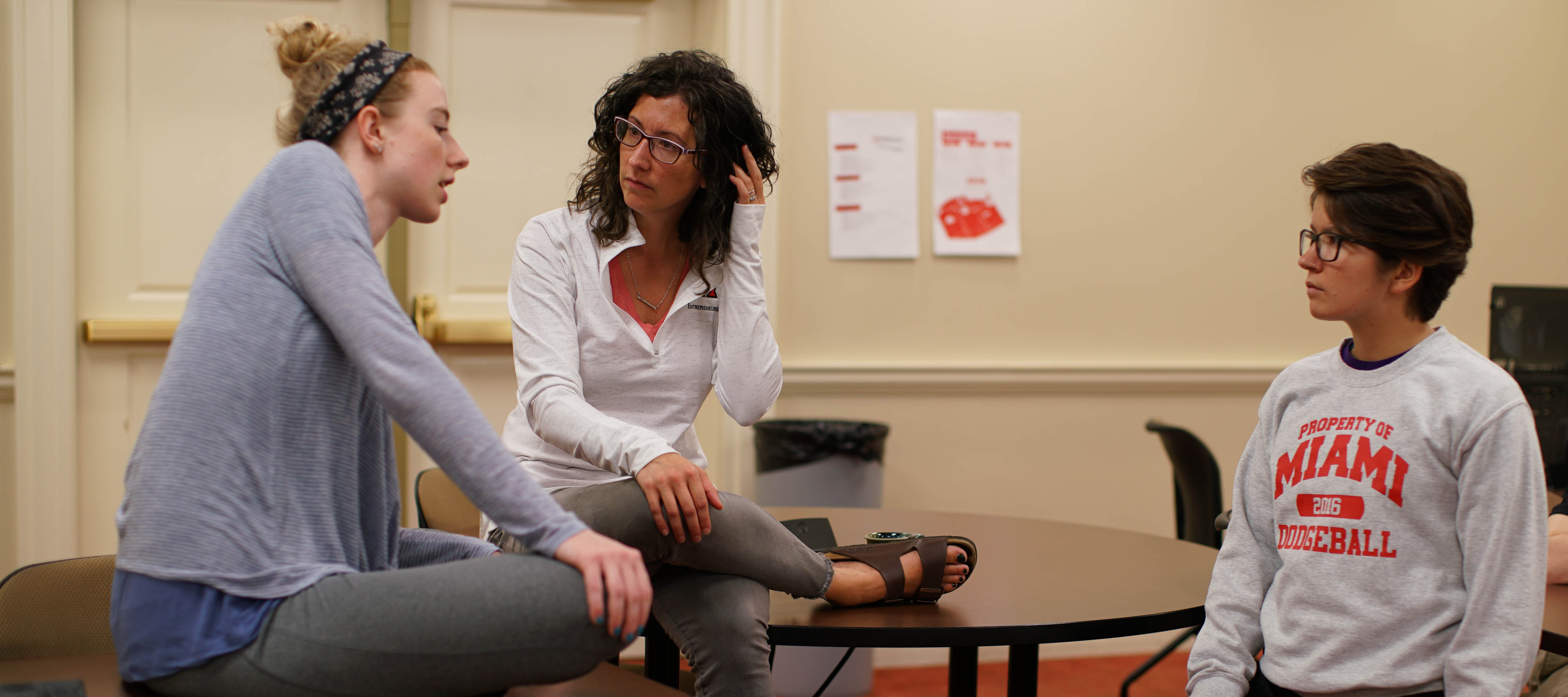 In the Institute for Entrepreneurship, we show you how to succeed in any opportunity that comes your way. Our teaching is unmatched and our co-curriculars are real-world, immersive experiences. We aren't just saying that, either. Miami Entrepreneurship is internationally-recognized and we've been ranked in the "Top 10 Undergraduate Public Schools for Entrepreneurship Studies" by Entrepreneur Magazine and The Princeton Review for 10 consecutive years®. We provide opportunities and support to dive in the worlds of entrepreneurship, including creativity & innovation, startup and venture capital, social entrepreneurship, corporate venturing and technology commercialization. 
Is entrepreneurship right for your major and interests? Absolutely. We believe entrepreneurship is a mindset that applies to all aspects of life. Our co-major and minor are open to students inside and outside FSB. Our students come from 70 different majors across campus. Each student brings a unique skill set to the table, and we give you the tools and coaching to apply them. 
We are a collaborative and innovative environment. We have a commitment to mentorship, skill development, passion-finding and creating life-long value. Interested? Let's talk. Stop by FSB 2078 to learn more about joining our team. 
Skills
The ability to consider relative costs and benefits of potential actions to choose the most appropriate one.
Identify complex problems and review related information to develop and evaluate options and implement solutions.
Use logic and reasoning to identify the strengths and weaknesses of alternative solutions, conclusions or approaches to problems
Communicate to others to convey information effectively
Adjust actions in relation to others' actions, the industry, or current market place
Provide customer and personal services
Assess customer needs and meet quality standards for services, and evaluation of customer satisfaction
Think creatively and strategically to solve problems and invent solutions
Top Employers
Eli Lilly & Co
IBM
EY
Deloitte
JP Morgan Chase
PWC
West Monroe Partners
Abercrombie & Fitch
JP Morgan
Keybank
Nielsen
PNC
Fifth Third Bank
William Blair & Company
Bain & Company
W.W. Grainger
Fidelity Investments
Morgan Stanley
Capital One
The Garage Group
Career Opportunities
Advisor
Associate of Strategy & Consulting
Compliance Examiner
Consultant
Corporate Client Banking Analyst
Credit Analyst
Financial Consulting
Financial Planner
Financial Representative
Financial Services Advisory Staff
Innovation Specialist
Investment Banking Analyst
Investment Specialist
LDP
Market Research Associate
Risk Analyst
Rotational Analyst
Senior Analyst
Additional Resources