Work, Teach, Learn: Professional Opportunities Abroad
Wednesday, November 15, 2017 | 4:00–5:00 p.m. | MacMillan 212
Katie Day Good, PhD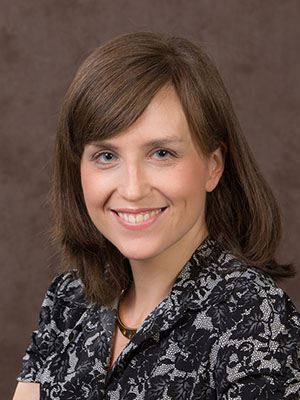 Dr. Good is an assistant professor of strategic communication in the Department of Media, Journalism & Film and affiliate faculty in American Studies in the Department of Global and Intercultural Studies at Miami University. She is also a research associate of the Radio Preservation Task Force through the Library of Congress.

Dr. Good's research interests include global citizenship teaching initiatives and the role of technology in U.S. classrooms, which she discusses in her current book project, Bring the World to the Child: Technologies of Global Citizenship in American Education, 1900-1946. Her work has appeared in New Media & Society, Media, Culture & Society, Communication and Critical/Cultural Studies, and Journalism Studies.

She has been involved with the Fulbright Program as an audio documentarian, blogger, and Fulbright-mtvU Research Fellow in Mexico, and as an alumni ambassador for the U.S. Fulbright Student Program. She currently teaches courses in comparative media studies, intercultural communication, and media and technology studies.
Shawn Vanness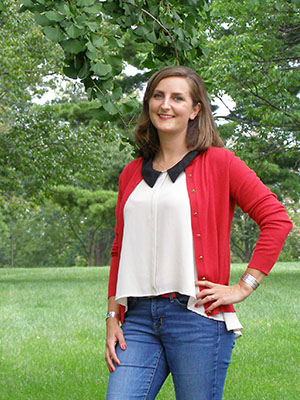 Shawn Vanness is a program associate for Miami University's Department of Global and Intercultural Studies (GIC). After receiving her Bachelor of Arts in English Literature from Miami University in 2009, she rejoined Miami as an English teacher at Shanxi University in Linfen, China. Vanness then worked in Thailand, first as a copywriter for uVolunteer, an international volunteer abroad program, and later as a business English teacher at Siam Business Administration Technical College.
From 2015 to 2017, Vanness served as a youth development advisor with the Peace Corps in Zaouia Ben Hmida, Morocco, a village of 1,000 residents. Her onsite work included establishing cross-cultural programs, developing a library reading club, serving on the national Gender and Development Committee, and conducting community outreach. During her time in Morocco, Vanness also maintained a blog, Bonjour Hello Salam, detailing her day-to-day experiences and insights into the local culture.
Vanness provides a range of clerical and administrative assistance in her role as a program associate for GIC.
Jordan Land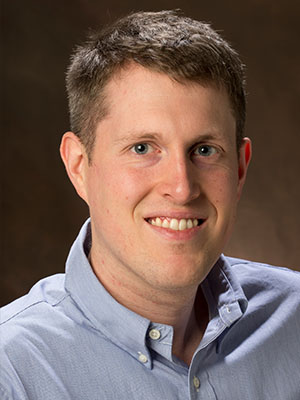 Jordan Land is a Global Programs Coordinator for Global Initiatives at Miami University. His travels abroad began in 2010, when he undertook a Master's in Middle Eastern Studies at American University of Paris. Following his time in Paris, Land spent a year working for the men's basketball team at the University of Kentucky. He then took on a 2-year position with the U.S. Military in Kuwait and Afghanistan, where his duties included advising military personnel on higher education opportunities and conducting education services briefings.
Returning to the U.S. in 2013, Land worked in study abroad at two Texas institutions before accepting his current position at Miami. His personal and professional travels have taken him throughout Europe, the Middle East, and Central Asia, as well as to Brazil and South Korea.
As Global Programs Coordinator at Miami University, Land serves as the lead United States-based staff member and liaison of the university's Luxembourg campus.