Gandhi Birthday Annual Lecture
SS Rama Rao and Kantham Pappu | Annual Mahatma Gandhi Birthday (149th) Lecture and Celebration of International Day of Non-Violence

Please join us for a presentation and early afternoon discussion with Dr. Purushottama Bilimoria.
Presentation | Gandhi and the Civil Rights Movements in America: 1861 to the present.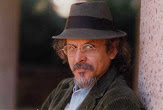 Date:
Monday, October 1, 2018 | 
Time:
5:30
–7pm | 
Location:
319 Kreger Hall
Speaker: Dr. Purushottama Bilimoria, Graduate Theological Union, University of California-Berkeley
Speaker Biography: Purushottama Bilimoria, PhD teaches at the Center for Dharma Studies, Graduate Theological Union and the University of California at Berkeley where he is also a Visiting Professor; additionally serves as Honorary Research Fellow with University of Melbourne and Deakin University, Australia. He is Senior Fellow with Oxford Center for Hindu Studies (Oxford University), Australia India Institute and India International Center (Melbourne and Delhi). He is an Editor-in-Chief of Sophia and Journal of Dharma Studies (both with Springer). His most recent publication is History of Indian Philosophy (Rutledge, 2018).
Discussion | Early Afternoon Discussion with Professor Bilimoria on the topic of yoga.
Date:
Monday, October 1, 2018 | 
Time:
 1:30-2:30pm
 | 
Location:
128 McGuffey Hall
Please join us for a brief lecture and informal conversation about the current state of yoga and mindfulness research with Dr. Purushottama Bilimoria. Light snacks will be provided.
Details
The lecture explores the role of Mahatma Gandhi, the Indian religious-nationalist leader, and the impact of nonviolence and truth-force–signifying peaceful modes of protest and non-harmful demands for justice–in the formation and development of the African American Civil Rights struggles in modern USA. Images and narratives will be utilized, from 1861 onwards to the present day. Beginning with W E B Du Bois, who maintained connections via his newsletter, 'The Crisis', with the Indian freedom-fighter, M K Gandhi, and continuing through a galaxy of budding African American/Black leaders, South Asian, Jewish, Hispanic and Native Indian critics of race and ethnic relations in the US, many stood up against all kinds of discriminations. The NAACP, Pan-African Congress of Coloured Peoples, SCN, circulated regular publications, newspapers, magazines among Black and sympathetic Whites and workers' collective as well. The impact of Gandhi's teachings and practice of satyagraha (truth-force) and nonviolence had a significant influence on the development of nonviolent strategies for civil rights liberties in American culture. Itinerant Gandhians provided counsel on non-cooperation and civil disobedience tactics, and drew liberally from Thoreau's writings as well. The wider global impact and application of nonviolence in struggles for freedom and contextualized democratic principles of governance that of late have surfaced in the Middle East and elsewhere are also critically examined, as well as the issue of non-interference by global powers.
Sponsors
Center for American World Cultures, Mindfulness Contemplative Inquiry Center, Black World Studies, Geography, Office of Community Engagement and Service, The Western Program, Office of Diversity Affairs, Asian and Asian American Studies, Humanities Center
Give a Gift
Please show your support by giving a gift to the Dr. S.S. Rama Rao Pappu Fund.