IT Services announces system upgrades and outages for December/January
IT Services will perform maintenance and implement changes in the computing environment over the next several months. The time between Dec. 20 ‒ Jan. 26 is traditionally a time when demands on systems are lower, reducing the risk that students, faculty, or staff will be inconvenienced by the outages and disruptions that this work may cause.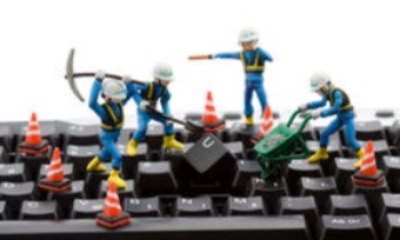 Telephone Upgrades
Between Dec. 27 and Dec. 29 the VoIP telephone system will receive a software upgrade. This work may result in phones rebooting during the outage window. The specific timing of this work has yet to be determined. There will also be an upgrade to the telephone trunk equipment between Jan. 2 - Jan. 12. Between 6:00 to 7:30 am each day there is the possibility of a loss of incoming and outgoing phone service.
The analog phone system will also get an upgrade on Jan. 9 and 10. This work will take place between 6:00 to 8:00 am each day, and will include a 30-minute disruption of service during that window. This work will affect elevator phones, fax machines, and other legacy telephone equipment.
Internet Module and Wireless Upgrades 12/26 - 12/29
There will be an upgrade to the internet module chassis, as well as the wireless controller code and switches from Tuesday, Dec. 26 through Friday, Dec. 29. This work will result in rolling 5-minute service disruptions throughout the upgrade window to MU-WIRELESS as each access point is updated. The specific timing of this work has yet to be determined.
AppPortal Upgrade 12/26
For several hours on the morning of Dec. 26, IT Services will be installing upgrades to core servers in the AppPortal environment. RemoteApp and Desktop connections through the AppPortal will be unavailable during this upgrade.
MyFiles and MUFiles Migration 1/9 - 1/12
During the second week of the new year, IT Services will be migrating the Windows Files Servers that house the MUFiles and MyFiles services. Those migrations will take place Tuesday, Jan. 9, through Friday, Jan. 12. Each night from 11:00 p.m. to 6:00 a.m. various folders and documents will be unavailable.
There are eight files servers that will be migrated to new hardware. The plan is to migrate two servers each night, but users will only experience disruption once, based on which server their files are located in. The disruption to MUFiles and MyFiles will impact your department or personal files only on the evening your particular server is migrated. Look for more information about this migration the first week of January!
More Changes
Other changes scheduled include:
Upgrade of the wireless authentication system - ISE (Jan. 2-3)
Moving the MS SQL production database (Jan. 4)
Upgrade of configuration manager - SCCM (TBD)
We will update this list if the schedule changes, or if more information becomes available. If you have questions, please contact the IT Services Help Desk at ITHelp@MiamiOH.edu or 513 529-7900. Also, follow us on Twitter (@MiamiUIT) and Facebook.